Allo! Welcome back to another Halo Community Update, we hope it finds you well. It's been a pretty busy couple of weeks since we last met around these parts, so let's jump right in and see what's been happening in Halo land.
THERE ARE THOSE WHO SAID… ETC ETC
On Monday of this week, we released a pretty massive, long-awaited update to Halo: The Master Chief Collection, chock full of improvements and enhancements to everything from matchmaking and bug fixes to gussied-up visuals. This update was the culmination of a mountain of incredible work by 343 internal and partner teams, as well as patient, passionate, and finely-tuned feedback by dedicated fans – particularly those in our MCC Insider program. The patch began rolling out on Monday morning, with the aim of getting everyone online and in sync as quickly and smoothly as possible.
Of course, as a popular green-armored super-soldier once said, "Boo."
Wait, "something-something-just getting started." That's the one.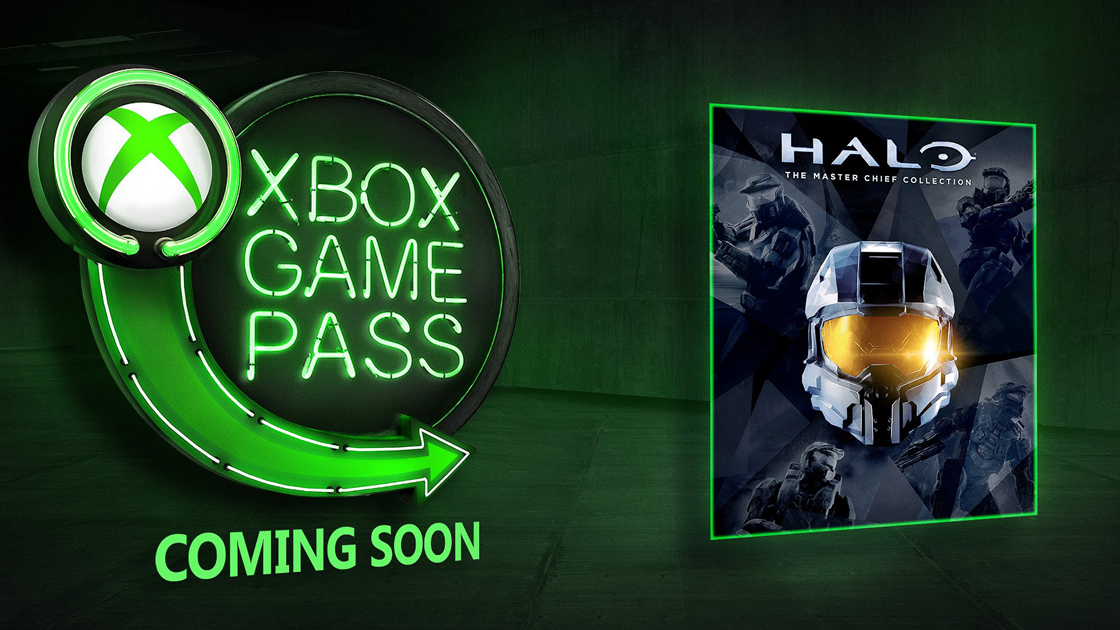 But yeah, we're not quite done yet. Next up, ushering in our next wave of eager new recruits as the MCC lands on Xbox Game Pass beginning Saturday, September 1. Plus, we've already added a few more playlists to the matchmaking fray, including some beloved Big Team action with H3 BTB, alongside H2 Hardcore, H3 Hardcore, and the cross-game Social Slayer playlist.
And beyond that? Well, we'll talk more about that when we get there.
For now, we're incredibly excited to have reached our first major public milestone and are chomping at the bit to jump back into the fray. For folks looking for that beloved classic Halo gameplay experience, you've found your home, and we hope to make it a cozy one for a long time to come.
If you're interested in all the nitty gritty details, our beloved ske7ch put together a massive monster of a blog to catch you up on everything from patch notes to playlists and everything in between. Go and give it a look!
I AM YOUR FODDER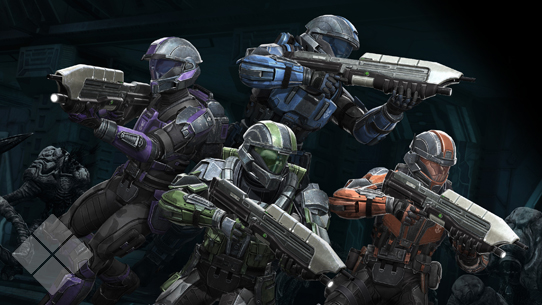 Last week marked the appearance of another old friend, Canon Fodder. Our beloved fiction-focused feature returned with it's 103rd issue, this one diving deep into the story, setting and characters of Halo: Fireteam Raven.
Whether it's a full breakdown of the game's timeline and how the events fit into the rest of the universe (including the Halo: CE campaign and Halo: The Flood novel), background fiction on the members of Fireteam Raven itself, or insights into some of the game's most interesting encounters, this issue is chock-full of delicious narrative nuggets.
Plus, we've got more amazing character renders and some cool looping video files for community content creators to take advantage of, like this great example from Toa Freak's Halo Canon channel.
Whether your're a fan new to the Halo universe, or a grizzled veteran in the leagues of lore, there's plenty for you to enjoy in this latest issue. Check it out!
HCS NANDOS – ERR, LONDON
The next event in the Halo Championship Series' 2018 season is drawing nigh! HCS London takes place on September 14-16 at the brilliant Gfinity Arena and will showcase the best Halo teams and players from around the world battling it out for a prize pool of $135,000. It's the first global Halo open on international soil in the franchise's storied esports history, and you aren't going to want to miss it! For details on how you can attend, tune in, or follow along, head over to halo.gg/hcslondon2018.
Speaking of those top teams, rosters were recently locked for pro teams converging on the UK to compete, helping set the stage for an epic international clash.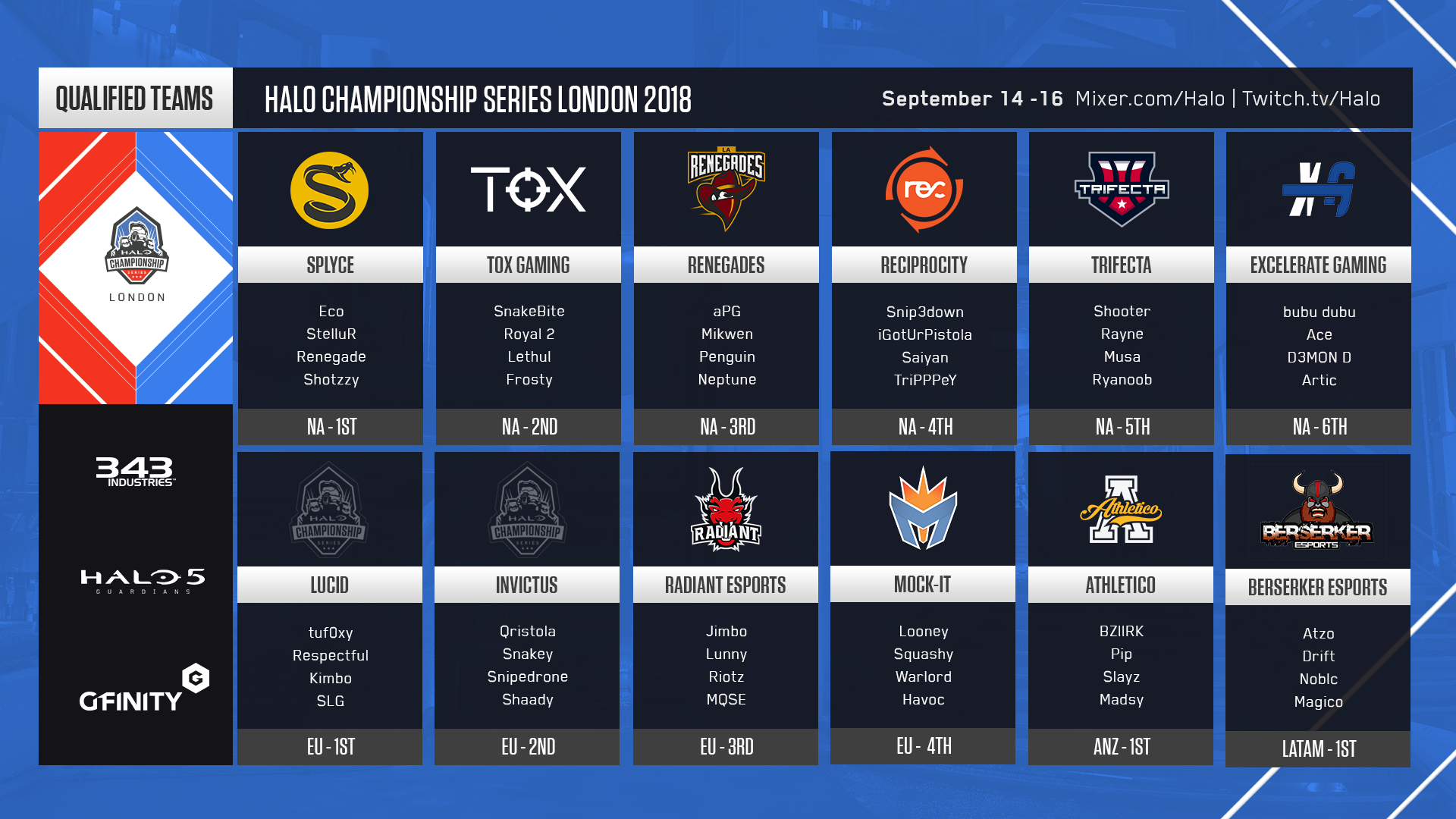 You can find out which group your favorite team by tuning in to the official HCS London Draw Show, Sept 4 on mixer.com/Halo and twitch.tv/Halo! The action will begin at 4pm PT/7pm ET and will also feature match broadcasts from the final online 2k tournament, featuring the top North American teams all jockeying for prime position heading into London proper. Reciprocity captured the most recent 2k top-spot, taking the tournament in 3-1 fashion from TOX Gaming. Will the Orange Crush continue to roll? Tune in to find out!
SOCIALITES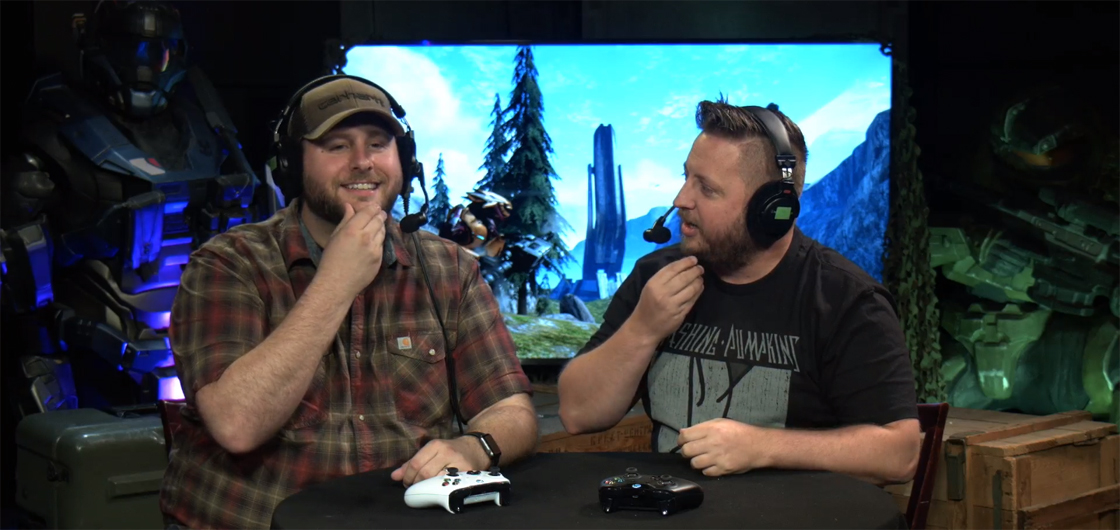 Keeping the stream theme, our 343 Social Stream continues to roll on, with new guests, good times, laughs, and apparently-newsworthy moments being added to the fray each week. As always, you can catch the show live each Wednesday. It's your chance to meet people from around the studio, gain insights into both personal pursuits and industry adventures, and maybe nab yourself a 343 Ice Unicorn weapon skin for finding us in matchmaking.
Last week, we had Senior Producer for Halo Transmedia Adam Wong on to talk about his role at the studio, industry experiences, his love for cars, and more, all while diving in to Halo 5's Elimination playlist.
Yesterday, we had had Tyler "Postums" Davis back on the show – this time to talk about his role in helping bring you new playlist activities in the freshly-updated MCC experience.
The 343 Social Stream takes place each Wednesday from 1:30 – 3pm PT on mixer.com/Halo, so come join in and chat with us!
THE PLAYLISTS, THEY ARE A CHANGIN'

Halo 5 continues to keep things fresh with more rotating and evolving matchmaking experiences. This week, we've got everyone's favorite smashy sport taking the spotlight with the return of Grifball, with Warzone Turbo also returning this weekend! Next week, we've got Shotty Snipers reentering the fray, plus the beginning of Halo 5's next new Arena season, which will see new maps come into the rotation for both the Slayer and Swat playlists.
THOUGHT I'D READ MY WAY OUT... MIX THINGS UP A LITTLE
Since our last update, we dropped a couple of pretty awesome pieces of content you should check out.
First up is an amazing audio treat for your eager ears as Steve Downes – the voice of John-117 – has joined us in bringing the upcoming Halo: Silent Storm novel to life with a small excerpt voiced in his own heroic tone. Penned by New York Times Bestselling author Troy Denning, with the audiobook narrated by critically acclaimed and veteran Halo narrator Scott Brick, Halo: Silent Storm brings readers alongside the Master Chief and his Spartan-II teammates on Blue Team – Fred-104, Kelly-087, and Linda-058 – during a harrowing mission early in the Covenant War. The new book is available for preorder now and slated for release on Tuesday, Sept 4 both digitally and in a gorgeous premium hardcover (IT'S SO NICE). Anyway, to get hyped up for the release, check out Steve's reading clicking on the video below!
In addition to the Chief piece, we also released an awesome inside look at the making of the Halo: Fireteam Raven arcade game. If you missed it when it released, definitely give it a watch. It provides very cool insights into the production of a project that brings different development worlds together. Click the link above and check it out. In fact, judging by that thumbnail image, it looks like our beloved Walshy is already getting his #HaloFace on!
VAI AYE AYE!
Recently, Halo music mogul Marty O'Donnell cracked the seal on some incredible aural artifacts – specifically a video giving fans a fly-on-the-wall seat during his Halo 2 sessions with legends like Steve Vai and Nile Rodgers. It's an amazing look at the nascent moments of how these riff relics were brought into our universe. Definitely check it out!
COMMUNITY SPOTLIGHT
Don't forget to go and check out our latest Halo Community Spotlight, which came out last week. It features another fantastic selection of community-created content, including screenshots, montages, machinima, and more.
We did want to give a couple of additional community shout-outs here today, though. First up, a shout to the legendary HaloFanForLife, who hosted his annual Halo Lan party with another year of fantastic results.
And finally, Grifball-loving folks have a new and growing place to call home, PlayGrifball.com. Check out a quick synopsis from MrCrobar on r/halo to find out more, and go and check out their community! With the Grifball playlist coming back online in Halo 5 matchmaking for the next couple weeks, it's a perfect time to find some new teammates to roll with onto the court.
And that will do it for us. Special wishes for safe and smooth travel for all community members making the pilgrimage to Seattle for PAX Prime (it will always be Prime, don't even) this weekend! While we don't have any official presence at the show, it's always great to get to hang out and spend quality time with awesome people throughout the various ancillary festivities that pop up around the city, including another marvelous edition of an annual informal gathering at one of the local Wing Dome locations last night. If you ever get the chance to come out to the show yourself, you should do so!
Aaaaaand that's all folks! See you soon.
Until next time… Live well, play Halo, and go play some MCC!
<3 Grim