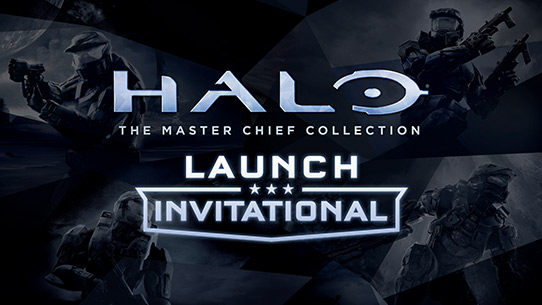 The Halo Bulletin
Earlier today, we announced our master plan for the launch of Halo: The Master Chief Collection, which comes in the form a celebration we like to call HaloFest. Three years ago, we built a living museum of Halo history for Halo: Combat Evolved's 10th Anniversary. For Halo 2's anniversary celebration this year, we'll be heading down to Los Angeles for a weekend of Halo festivities and live streams, which means if you're reading this, you'll likely be able to tune in. Let's jump into the details.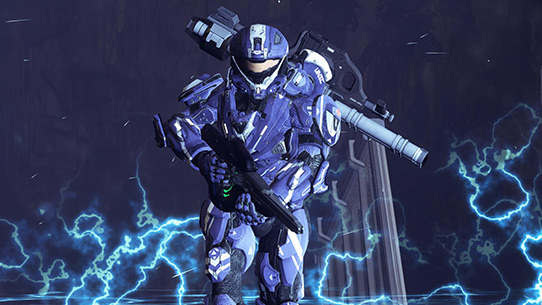 The Halo Bulletin
There have been several times during the development of Halo: The Master Chief Collection where it "hit me." I've seen forum threads and posts across the internet about this phenomenon, where the excitement for The Master Chief Collection meets a tangible reality, and then I get even more excited.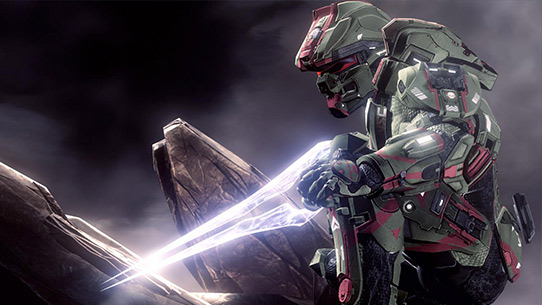 The Halo Bulletin
Last week, we announced that a major redesign is on the way for Halo Waypoint, and this week, we have more details. The new site will feature a wide variety of improvements, as well as a brand new look.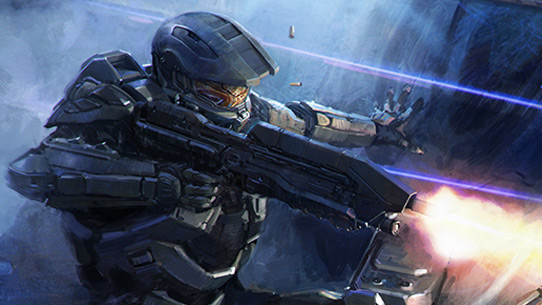 The Halo Bulletin
Within the studio walls, various teams around the studio are putting the finishing touches on all of the experiences that await you this fall. In one corner, the Halo Channel team can be found building an all new entertainment platform, and I can be found peeking in between desks in an attempt to get a sneak peek at Halo: Nightfall.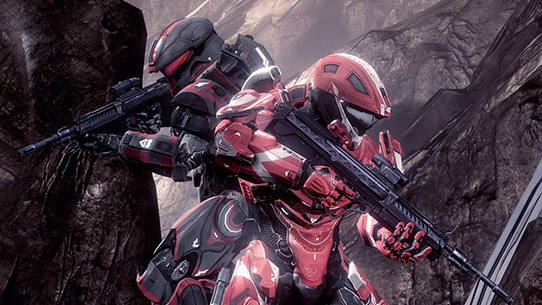 The Halo Bulletin
Throughout the past year, we've begun to explore the Halo universe more and more with Community Q&A's, and I'm looking forward to not only continuing this tradition, but also expanding upon it. In the weeks to come, Grim will be popping in to lend some insight into the Universe – both where we've been and where we're headed – as we approach the release of Halo: The Master Chief Collection.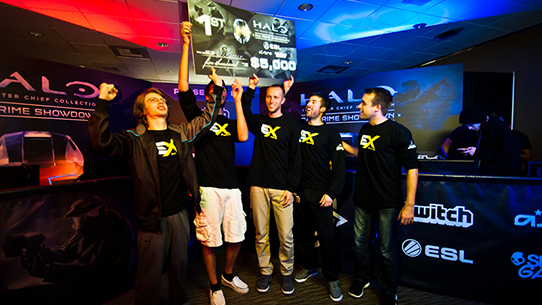 The Halo Bulletin
This past weekend, we brought a few things we've been working on to this massive gaming expo called PAX Prime. Join us as we discuss the PAX Prime Showdown, Forge, and more!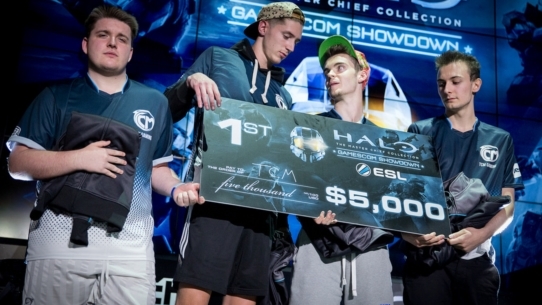 The Halo Bulletin
We have returned from the world's largest game show. We gave you a brand new look at Halo 2: Anniversary, and if you were with us in Germany, you likely got hands on with the all-new multiplayer. We braved absurd crowds and lines, and most of us made it home alive. I have returned home with a terrible fever, which is why today's Bulletin is coming in one day late. Thank you for your patience, friends. The below picture helps to shed light on why we barely survived gamescom.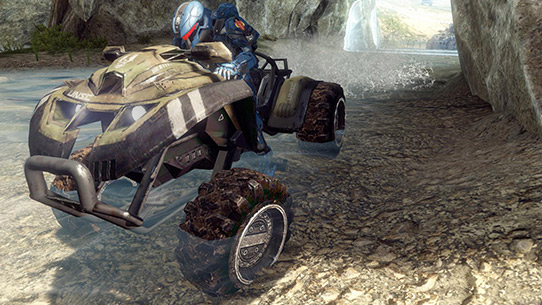 The Halo Bulletin
We braved crowds of hundreds of thousands. We accidentally waited in lines for 30 minutes while trying to exit the convention center. We were whacked in the head by a few too many poster tubes. We survived another San Diego Comic-Con and are here to tell the tale. More importantly, we gave you a first look at Halo: Nightfall and more details on Halo: The Master Chief Collection and Halo 2: Anniversary. Most importantly, however, may be the fact that we got to meet so many passionate Halo fans...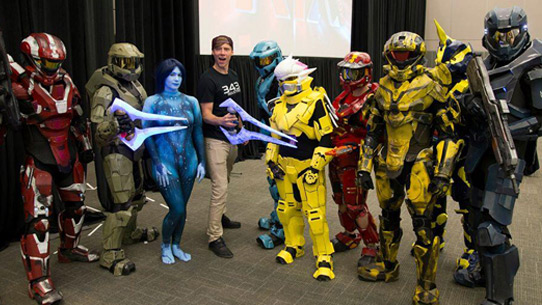 The Halo Bulletin
There are only three weeks between E3 and the Rooster Teeth Expo, which means we always have to do a bit of hustlin' (no, not that type of hustlin') to get ready to come and see everyone in Austin. This year, we grabbed designers, producers, a Hoberman and threw them onto a panel, grabbed some in-house professional Halo players and threw 'em on a truck with original Xbox consoles and TVs, brought Halo: The Master Chief Collection (for your eyes only), and we flew down some exclusive gear. A few...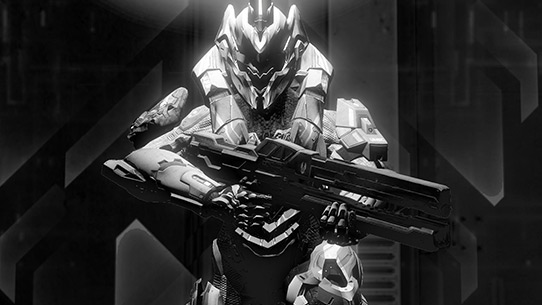 The Halo Bulletin
It's 5:35 a.m. on Monday, June 9, and once again, instead of hitting the snooze button and/or throwing my phone out of my hotel room window, I jump out of bed after hearing my alarm because today just happens to be another exciting day, and one worthy of an early-morning wake up call. Back home, our community, web, and services teams (to name just a few) are hard at work preparing for the announcements that will soon be made at E3. In downtown Los Angeles, I meet up with the away team in an...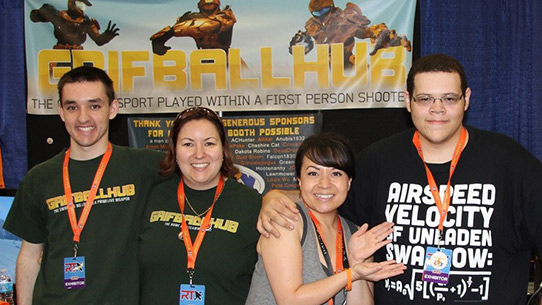 The Halo Bulletin
We've got a few things to talk about this week, (one of those things features a special guest who is much taller than a leprechaun, but not much taller than an Unggoy), so let's get into the details.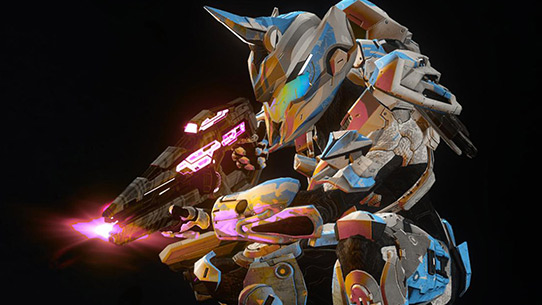 The Halo Bulletin
This past Saturday afternoon, I sat in the back of the Benaroya Hall auditorium during a rehearsal of Malukah's "Frozen Sleep". It was the third time I had heard the song live, but as the haunting melody echoed throughout the auditorium, I felt an indescribable wave of excitement and satisfaction hit me. By this time tomorrow, eight of the best players in the world would be on-stage competing for the largest prize in Halo history. After months of planning, the Halo 4 Global Championship Finals...