Halo Community Update
The Halo Summer Celebration is in full swing as we shift to August and look ahead to even more sizzle in the coming months. This week we've got big news about an upcoming sandbox update for Halo 5 and catch up on a few odds-and-ends from across the Haloverse. Let's go!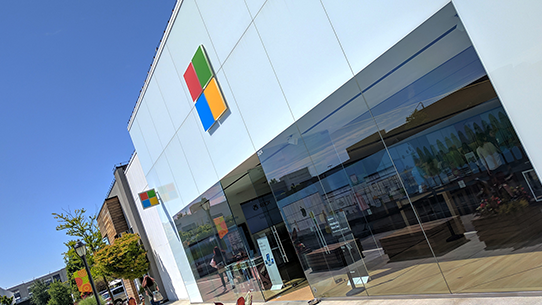 Halo 5: Guardians
By 343 Industries -
Many Halo fans have fond memories of overnight LAN parties at a friend's house or their first tournament at a local gaming center. These experiences are core to Halo's DNA, and uniting local players is crucial to building a strong backbone for community growth. Today, we're excited to announce that Microsoft Store will be a home for that community growth by hosting monthly Halo 5 tournaments in over 50 locations around North America, as well Puerto Rico and Australia!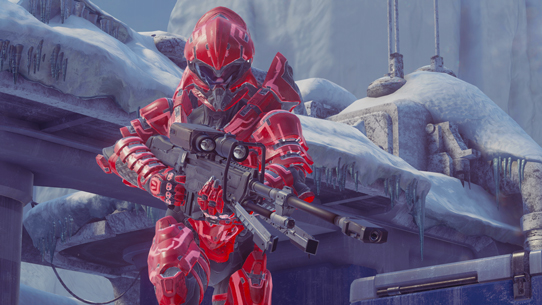 Halo 5: Guardians
Welcome to the July-August 2017 Season! While initially it may just seem like the start of a new Arena Season, there is actually quite a bit happening today. From improved matchmaking to playlist updates in Free-For-All and Doubles to the return of Snipers, this season just about has it all. In this write-up we'll try to shed some light on our thought process, while providing the exact changes made to matchmaking, so that you are completely in-the-know as you start your placement matches...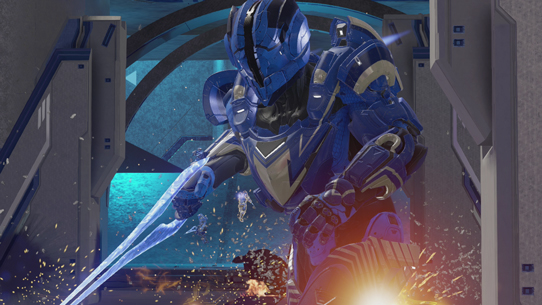 Halo 5: Guardians
Castle Wars, a classic custom game that started in Halo: Reach, has become one of the most popular custom games in Halo 5. The basic layout of a Castle Wars map consists of two big bases (usually castles) connected by a single bridge. In order to win, each team must push across the bridge, storm the opposing team's castle, then steal and capture the flag. Spartans are initially equipped with Energy Swords and Plasma Grenades, but some maps offer pickups such as power weapons, powerups and...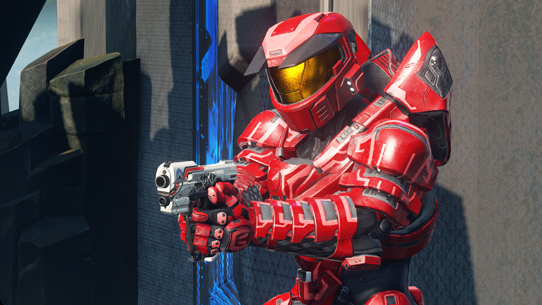 Halo Championship Series
Last week, we detailed the "version 2" update of the official HCS settings that were being tested. Today, we're revealing the final version of these settings that will be used for the duration of the Summer 2017 season starting with Placement Cup #2 next weekend and HCS Daytona on May 12-14. The multiplayer team have been meeting with top HCS pros and reviewing feedback for these "version 3" changes, which are now considered final for the season.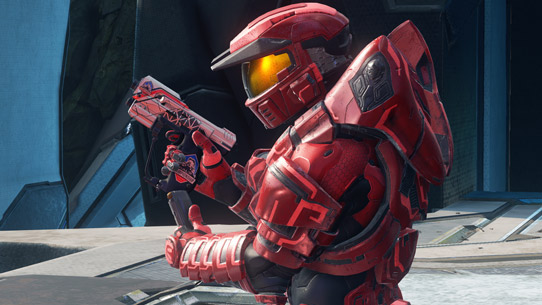 Halo Championship Series
Last week, we debuted "version 1" of the HCS Summer Season settings within the HCS Summer Preview playlist. Since then, the Multiplayer Team has been reviewing feedback and meeting with top HCS pro players, and "version 2" is now live in the HCS Summer Preview playlist. If you're looking for details on what's new, you've come to the right place. See inside for a list of changes, with some extra detail from the Halo Multiplayer Team about each change.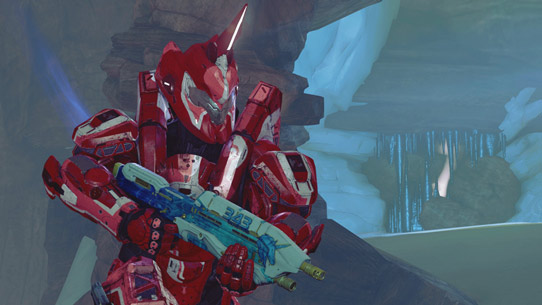 Halo 5: Guardians
Today we're happy to be launching the newest social rotational playlist, Extermination, which features the community-created game mode of the same name. In this round-based mode, you and your squad will work together to eliminate the entire enemy team before any of their members can respawn. Extermination is an action-packed game mode that adds a new sense of urgency to the already high-stakes energy of Slayer and Breakout.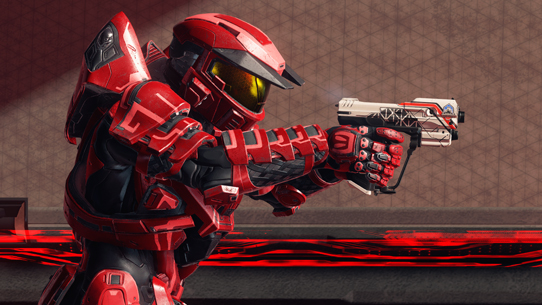 Halo Championship Series
Earlier this week, members of the 343 Multiplayer team met with top HCS players to gather feedback, input, and ideas for this season's settings. Based on this feedback, today, we're excited to launch "version 1" of the HCS Summer Season settings in the HCS Summer Preview playlist – live in Halo 5 right now. Over the next two weeks, we'll be gathering feedback from top players via official feedback sessions, and the entire community via an official forum thread below, as we work to make final...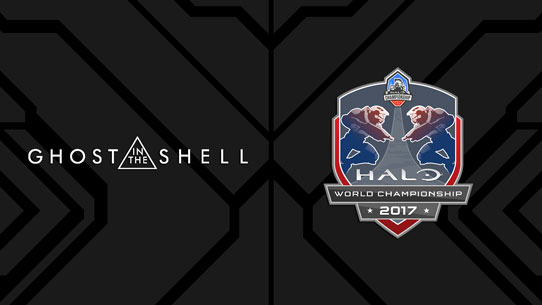 Halo 5: Guardians
By 343 Industries -
On March 13, the submission window for the Ghost in the Shell Halo 5 Forge contest closed, and nearly 100 eligible entries were tallied up. Thank you to everyone who participated! The Forge community's finest judges went through each submission and narrowed the field down to just a handful. After multiple playtests and careful consideration from 343 Industries and Paramount, we're excited to reveal the winners and give a few honorable mentions to our favorite maps!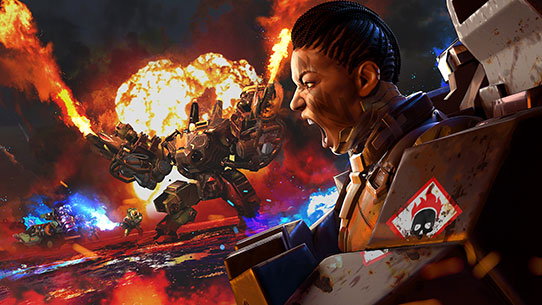 Halo Community Update
Annnnd we're back! After a brief hiatus last week on account of PAX East and a flurry of other blog posts, it's good to be back at the helm of the Halo Community Update. Today we've got a brand new Vidoc exploring the next leader coming to Halo Wars 2, a preview of the next Halo Wars 2 patch and ranked playlist details, Halo 5 API assets, a HaloWC update, Community Spotlight, and more!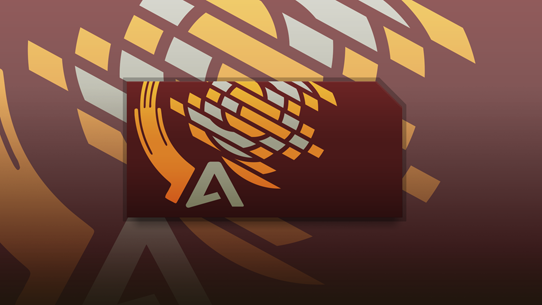 Halo 5: Guardians
Greetings, and welcome to the dawn of a new Arena Season in Halo 5: Guardians! By the time you read this, the new digs should be up and ready for you to start knocking out your placement matches. But that's not all, as we discussed in last week's Community Update, the new Arena Season is also arriving with some friends – specifically some updated balance changes and brand new "Proving Grounds" playlist, where players will get their first chance to try out some new Motion Sensor features we're...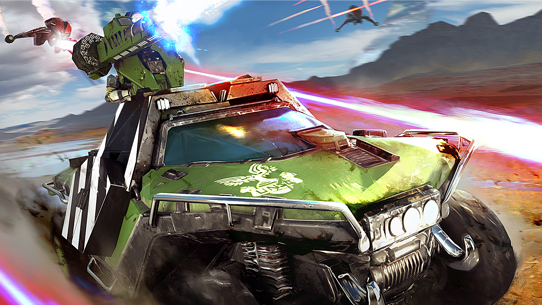 Halo Community Update
Welcome one and all to the latest edition of the Halo Community Update! This week we're celebrating the release of Halo Wars 2 but we've also got plenty of Halo 5 goodness to talk about in addition to a new 343 Team Spotlight, Community Spotlight and of course, a sweet new Play of the Week. Let's go!