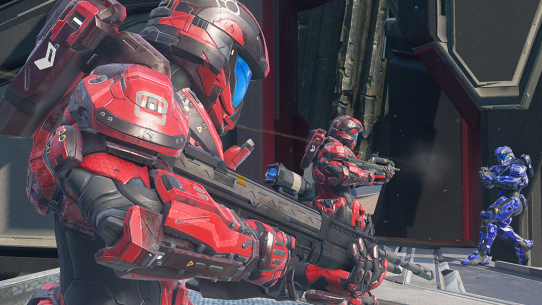 Halo 5: Guardians
By 343 Industries -
When we set out to design Halo 5: Guardians' launch playlists, we did so with a simple, focused mission: Keep matchmaking quality high and provide the right amount of variety with both new and familiar gametypes. It's nice to reduce it to such a simple idea, but as with everything in game design, and after almost 14 years of Halo multiplayer - the right way to reach that goal is different for every player. Some folks like the selection of Slayer and objective playlists from Halo 3, some folks...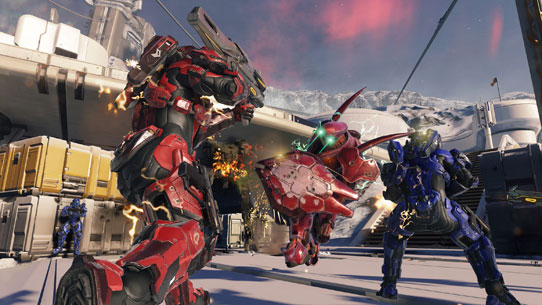 Halo 5: Guardians
By 343 Industries -
Throughout the development of Halo 5: Guardians, we knew that giving players tools to access game data needed to be a top priority. We're aware of the power of putting these tools into your hands, and teams from around the studio have been collaborating to make this a reality. Today, we're excited to announce that Halo 5: Guardians will support a public stats API for developers. The API will allow anyone to take player stats from the game, create new websites and apps, and grow communities...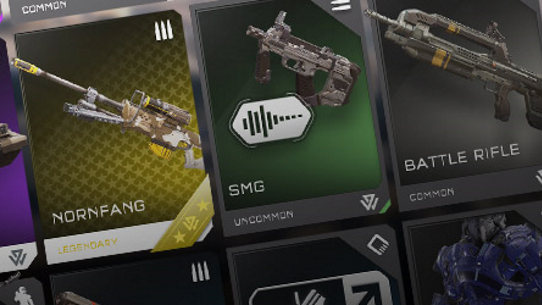 Halo 5: Guardians
This is the latest in our series of REQ blogs in which we shed light on the new Requisition (REQ) System in Halo 5: Guardians. The REQ System provides players with a steady stream of rewards for engaging in Halo 5 multiplayer. In today's blog I want to talk in more detail about the REQ economy and tuning, and let you know what to expect when your multiplayer career begins on October 27.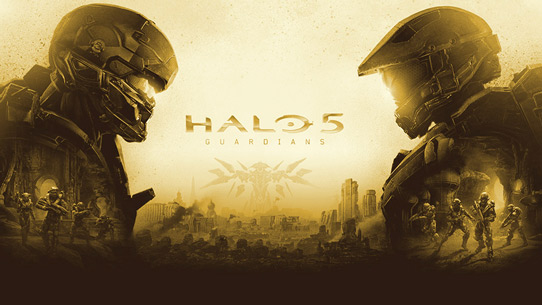 Halo 5: Guardians
Today I'm excited to announce that Halo 5: Guardians has officially gone gold! This is the culmination of an incredible three-year journey for our team. Together we set out to accomplish an ambitious vision and deliver a Halo game built from the ground up for the Xbox One. Now as we near the release of the game on October 27, we couldn't be more excited to share the results with you, the fans.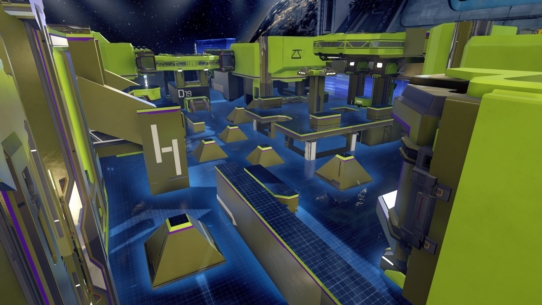 Halo 5: Guardians
When the original Forge mode was released back in 2007, who could have known the impact it would have on Halo? More than just a map editor, Forge allowed players to collaborate with one another and create brand-new, unique experiences in a multiplayer session. For the first time, friends could test a map live while it was being built. This empowered creativity, allowed for rapid iteration and led to the discovery of all sorts of happy accidents. Best of all, building in Forge could be as fun as...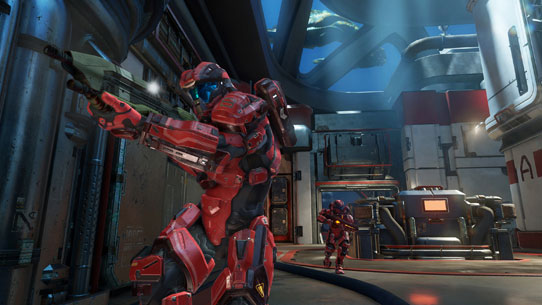 Halo 5: Guardians
By 343 Industries -
Last Week, we revealed the opening cinematic for the Campaign mission titled "Blue Team." If you wanted a sneak peek into the Halo 5: Guardians Campaign, we also wrangled a handful of articles and videos for your enjoyment. This week, we've seen footage pop up from around the globe previewing both Arena and Warzone, and we wanted to collect a smattering of previews for you to check out.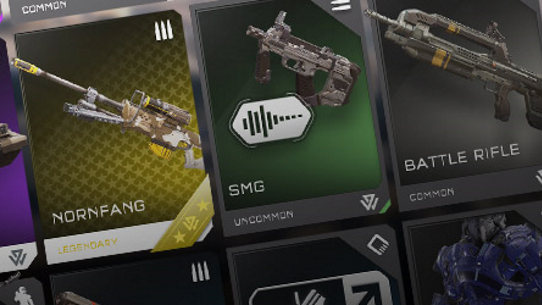 Halo 5: Guardians
By 343 Industries -
A few weeks ago, we blew the lid off the REQ System, breaking down how everything in the system works. We also revealed a small group of REQ cards that you'll be able to unlock when Halo 5 releases. Today, we're revealing even more REQs that you just might be lucky enough to unlock in a REQ pack. Many of the REQ cards available, such as the Oathsworn below, have a history deeply rooted in the Halo Universe. When wielding one of these weapons in Warzone, you'll undoubtedly feel its power and...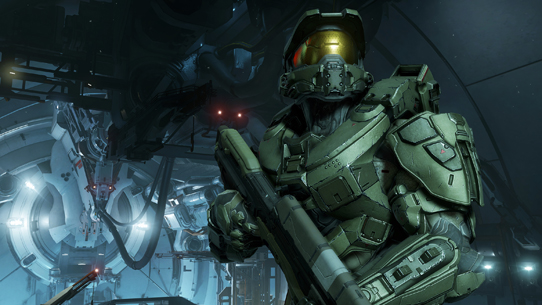 Halo 5: Guardians
By 343 Industries -
Media outlets from around the world recently went hands-on with Halo 5: Guardians' Campaign, and today you might have noticed an influx of videos and impressions on the web. There's a lot of coverage out there, so we wanted to present it in a way that's easy to digest. WARNING: We asked that the media do not share any story spoilers, but if you'd like to experience Halo 5: Guardians with a completely fresh perpsective, this might be a good time to go dark.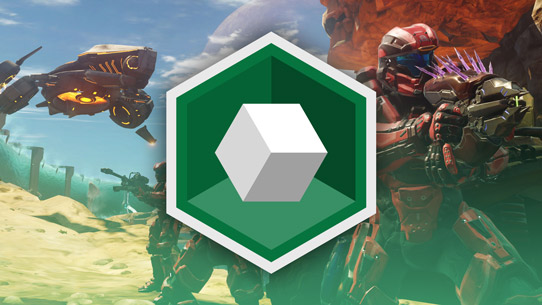 Halo 5: Guardians
Back in June, we revealed the new Requisition (REQ) System for Halo 5: Guardians. Since then we've seen a lot of interest from fans wanting to learn more about this system and how it works in the game. So starting this week, we're kicking off a series of blog entries to give you a closer look at the REQ system, which has been designed to reward players for time spent in Halo 5's multiplayer experiences. This series will detail multiple aspects of the system, giving you an overview of how things...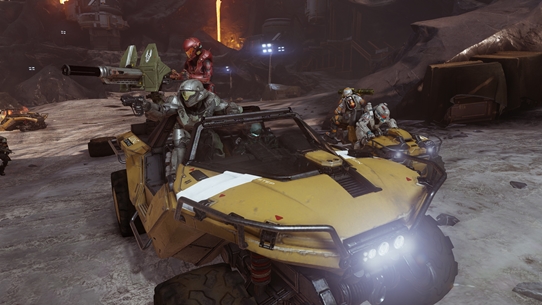 Halo 5: Guardians
As we near the October 27 release for Halo 5: Guardians, we are busily polishing every part of the experience and preparing to share the fruits of our labor with the world. Earlier this year we talked about our commitment to multiplayer, with two distinct ways to play in our Arena and Warzone experiences. But we know for many fans, what they love most about Halo is our universe, characters and story.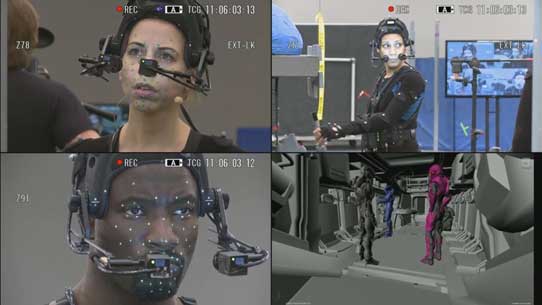 Halo Community Update
This week, join us as we recap PAX Prime, get some insight into the creation of the Halo 5 Opening Cinematic, discuss the all-new Warzone Respawn System, and more!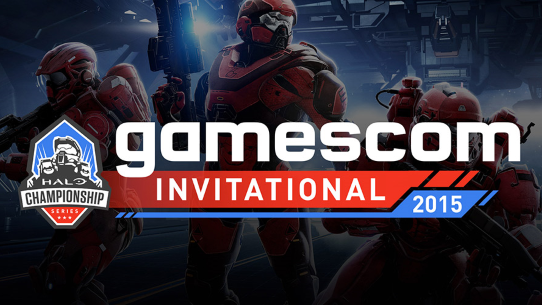 Halo 5: Guardians
It's time for the next chapter of Halo esports! We're at gamescom 2015 and we've invited Supremacy, CAZ.Esports and Epsilon Esports, some of Europe's best Halo teams. From North America, we've invited one of the top teams in the HCS, OpTic Gaming. These four teams are set to battle in the first ever official Halo 5: Guardians exhibition tournament. With 10,000 Euros going to the first place team, there's more than just international pride on the line.