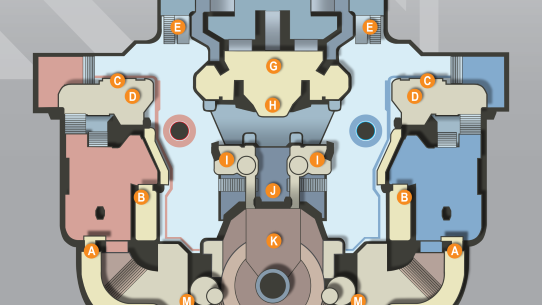 Halo 5: Guardians
By 343 Industries -
With help from our Pro Team, Prima Games is working on their strategy guide for Halo 5: Guardians, and we're excited to give you a small preview by breaking down the maps you'll be seeing all week, including the ones in the Halo 5: Guardians gamescom Invitational tournament.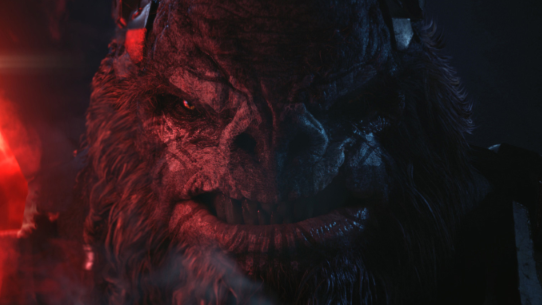 Halo News
By 343 Industries -
In 2009, Halo Wars launched and gave the community a new perspective on the Halo Universe. We built and commanded entire armies to take down the Covenant and the Flood. We were introduced to new characters such as Captain Cutter, Serina, Sergeant Forge and of course, Professor Anders. We also duked it out on Xbox Live together, climbing the leaderboards. Halo Wars fans have always inquired about the possibility of a sequel, and today, we are excited to finally pull back the curtain.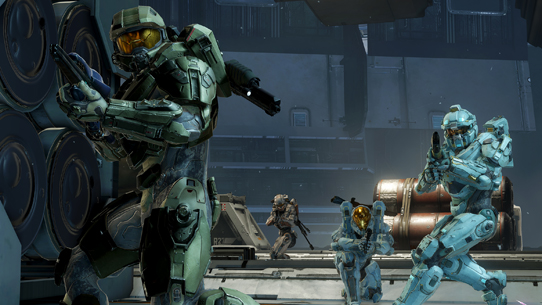 Halo 5: Guardians
Today marks the first in a series of developer blogs that we'll be publishing here on Waypoint. These blogs will feature contributions from members of the Halo 5: Guardians Development Team and will cover a wide variety of different topics. Similar to The Sprint, our goal is to provide more insight into the development process for Halo 5 and the creative and technical decisions that are a part of it.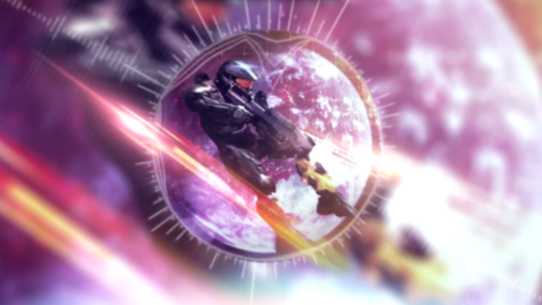 Halo 5: Guardians
By 343 Industries -
From Ultimate Halo: We at Ultimate Halo have made this song inspired by HUNTtheTRUTH and Halo 5 Guardians. We're all massive fans of the series and now season one is over I wanted to make something to honour it.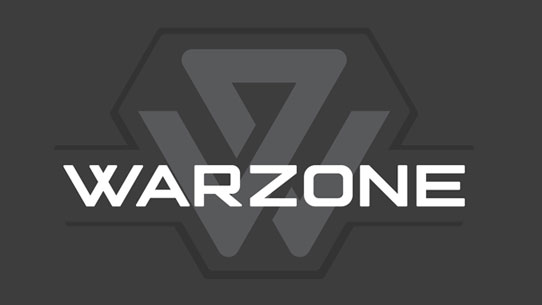 Halo 5: Guardians
I'm seeing a lot of questions on Twitter and in forums about the new Requisition System (REQ System) in Halo 5: Guardians. The REQ System rewards players across both our multiplayer experiences. Players will earn REQ Points after each match in Arena or Warzone multiplayer, which can then be redeemed for REQ Packs. So what goodies are in REQ Packs? Each pack contains a variety of requisitions (REQs) in the form of unlockable weapons and armors, skins, assassination animations, and more. In...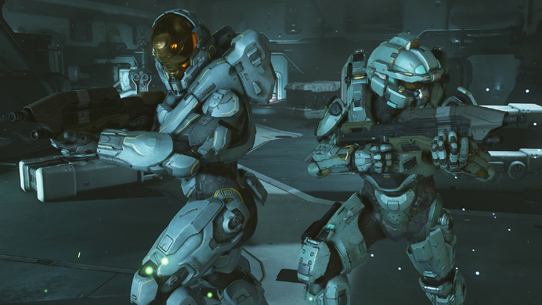 Halo 5: Guardians
We're excited to see all the amazing fan responses to the Halo 5: Guardians Game Informer cover story. The team has been working extremely hard to get us to this point, and it's been incredibly rewarding to see all the positivity out of the gate around our focus on co-op, the introduction of Blue Team, and, of course, the return of Nathan Fillion as Buck.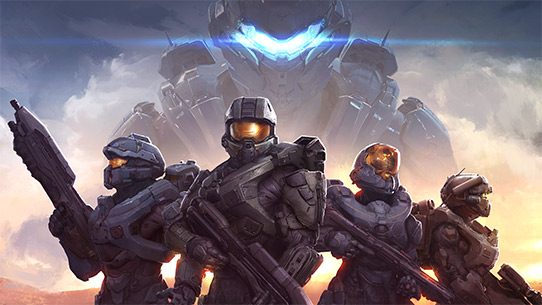 Halo 5: Guardians
By 343 Industries -
Late last year fans around the world got their first look at Halo 5: Guardians at HaloFest, and then jumped into the Arena themselves with the Multiplayer Beta. Since then fans have been hunting the truth, and they've been learning more about the Master Chief as well as the mysteries surrounding he and Spartan Locke. Today, with the help of Game Informer, we're excited to continue to tell these stories in their latest issue.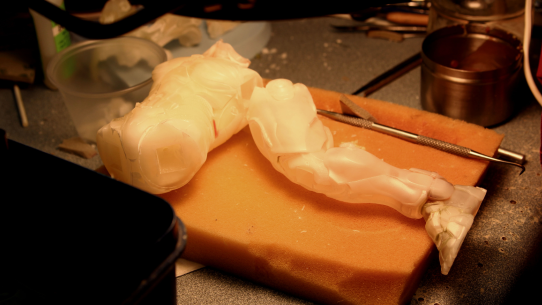 Halo 5: Guardians
By 343 Industries -
Our partners at McFarlane Toys are gearing up for the launch of Halo 5: Guardians, and we're excited to announce and provide the first look at the all-new Spartan Locke action figure. This 10" figure will go through a lengthy process before it ends up on store shelves, so chatted with the designers at McFarlane Toys to learn about how this figure is made.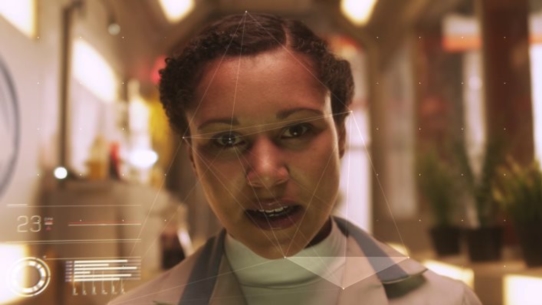 Halo 5: Guardians
By 343 Industries -
Since the launch of Halo: Nightfall on the Halo Channel, many curious fans have discovered the unlockable Second Story content that lets you look even deeper into the story through special ONI EYES files.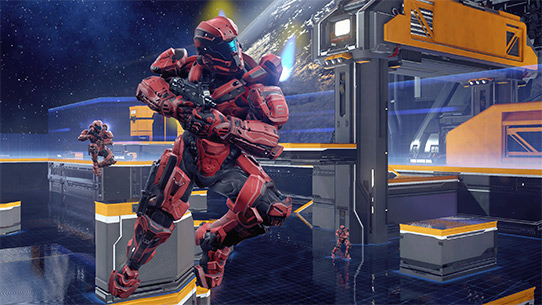 Halo 5: Guardians
Late last year, we gave you a first look at the future of Halo multiplayer with the release of the Halo 5: Guardians Multiplayer Beta. This was a huge endeavor for everyone on the Halo 5: Guardians team and one that we approached with nervous excitement. After all, this was the earliest that we have ever released a beta for a Halo game, coming almost a year before release. Putting a work-in-progress game out in the wild this early was a leap of faith, and something new for our studio. How would...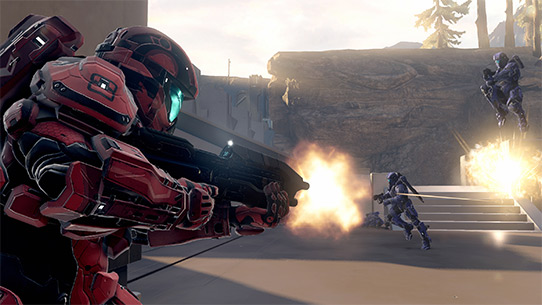 Halo 5: Guardians
Starting today, you'll be able to play Slayer on Orion, a new Forge map. Teams will face off on this asymmetrical map, battling from the tops of two defendable towers. Teams must be willing to push out from their bases in order to capture the Sniper Rifle, Hydra MLRS, and Energy Sword that spawn in exposed areas.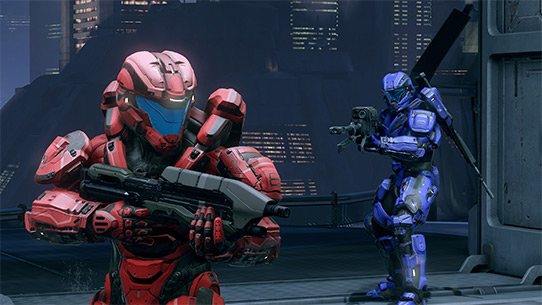 Halo 5: Guardians
The next time you log into the Halo 5: Guardians Multiplayer Beta, you will be prompted to download a small content update, which includes a variety of backend updates and improvements.