News
Halo Community Update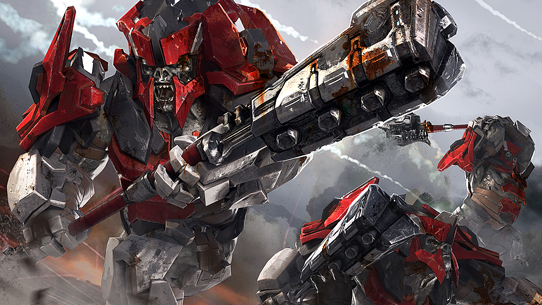 Halo Community Update
Welcome to our first Community Weekly Update of the new year! Read on for the latest on the upcoming Halo Wars 2 beta, a bit of news on Halo 5 matchmaking, the latest info on Halo World Championship, a look at more amazing Forge creations, meet a 343 team member, and more!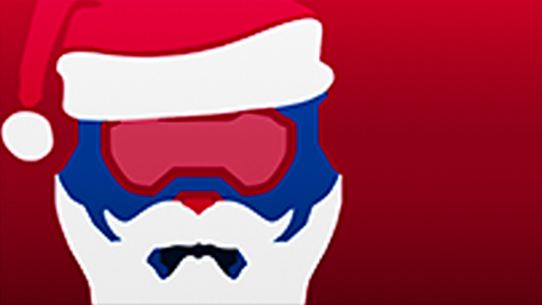 Halo News
Happy Halodays, everyone! 'Twas the Thursday before Xmas and all through 343, the only motion on the tracker is a few folks and me! We've got just a few tiny morsels today in what's ostensibly the final Halo Community Update of 2016. Grab your eggnog, get cozy by the fire and let's jump in.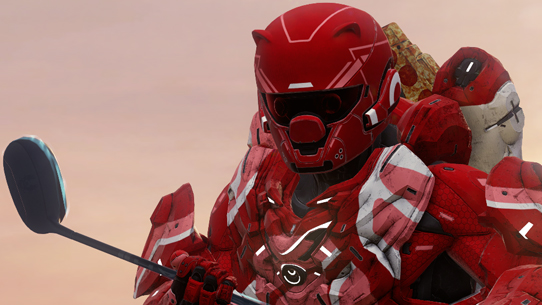 Halo Community Update
Welcome back one and all to the Halo Community Update for your latest dose of news and intel from deep within the walls of 343. This week we've got a lot on tap including a look at post-Monitor's Bounty Forge goodness, an unsung hero and secret helmet, a Warzone update, a recap of recent HCS news, and more!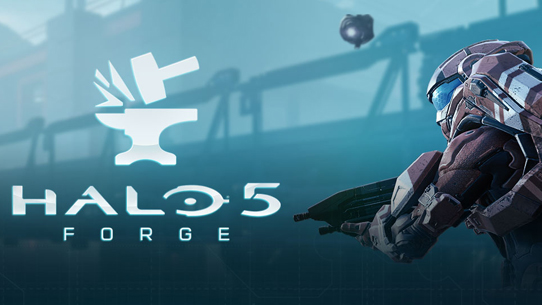 Halo Community Update
The "Monitor's Bounty" release for Halo 5 delivers the biggest update ever to Forge with over 650 new objects, 2 new canvases, and a greatly expanded scripting system including the introduction of "mini games" such as "Race", "King of the Hill" and "Battle Golf." Build and play, bigger and better than ever, on Xbox One and Windows 10.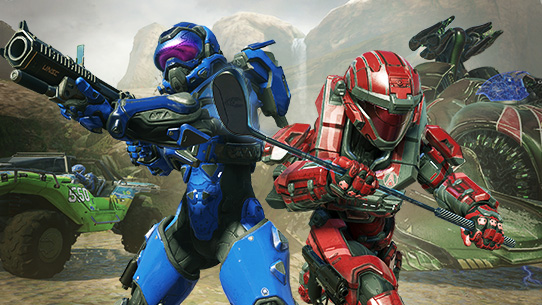 Halo Community Update
By 343 Industries -
Introducing Monitor's Bounty - an epic salvo of experience-enhancing additions, from new weapons, armor, and skins, to brand new ways to build and play, all alongside the biggest Forge update ever seen in a Halo game. Today, we're excited to begin our bountiful breakdown of everything that's in store for your hungry hard drives on Thursday, Dec. 8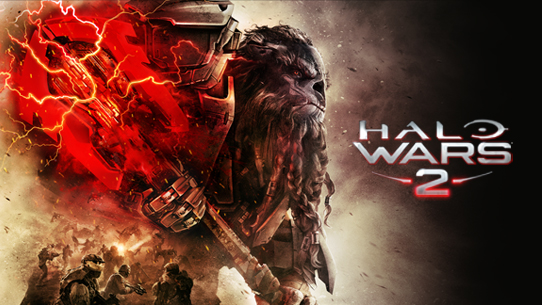 Halo Community Update
It's Friday! After a brief reprieve we're back with a special Halo Community Update with our new furry friend, Atriox, and a bounty of Halo Wars 2 goodness, a preview of this weekend's HCS EU Finals, the long awaited return of Canon Fodder and a sneak peek at the upcoming Halo 5: Guardians update. Let's do this.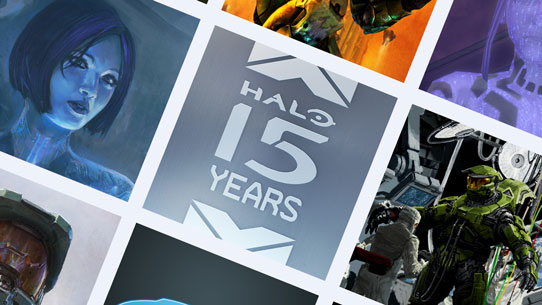 Halo Community Update
By 343 Industries -
Join us in celebrating 15 incredible years spent playing, exploring, competing, and creating, all inside the Halo universe.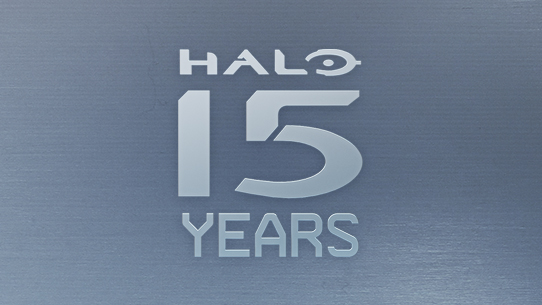 Halo Community Update
It's Friday! You know the drill. Climb aboard and fasten your safety belts as I take the wheel for a second lap with the Halo Community Update! This week is mostly a drive down memory lane with a heaping helping of nostalgia as we reflect on Halo 2 and look ahead to the upcoming 15th anniversary of the entire Halo franchise next Tuesday, Nov. 15.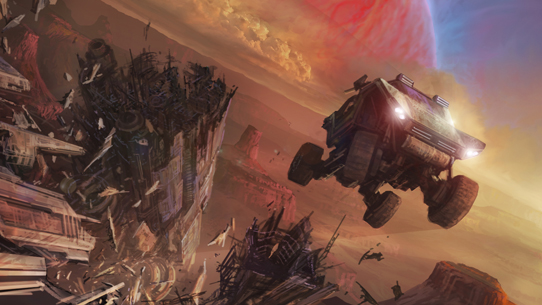 Halo Community Update
What's up Halo community!? Happy Friday! Ske7ch here with my first ever Halo Community Update! As the newly christened 343 community manager I'm beyond excited to partner with Grim for my first update in a long, long time. Since we're going to be spending a lot of time together in the days, weeks and months ahead I want to take today to share a bit about who I am as well as respond to a large salvo of questions submitted by the community. Ready? Let's do this.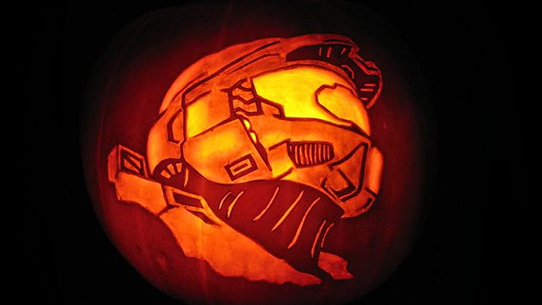 Halo Community Update
Greetings, friends, and welcome to the latest installment of the Halo Community Update. Today, we'll talk a bit about a very important upcoming anniversary, Halo Wars 2, some new studio updates, and more.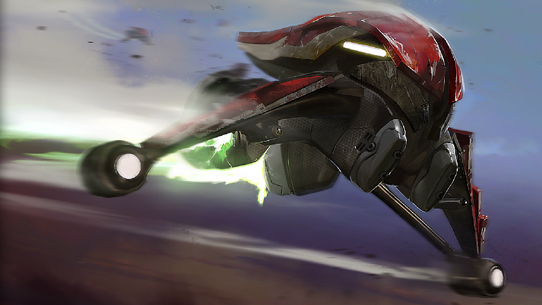 Halo Community Update
Welcome back, Halo friends and family. This week, Bravo is deep behind enemy lines on an away mission, so today you'll have to settle for yours truly going solo-scribe. Is it a trick – or a treat? You decide on today's episode of the Halo Community Update. We've got a fun lineup of curious content queued up for today, including an inside look at some new Halo Wars 2 goodness, cosplay connections, a community-requested addition to the pumpkin stencil lineup, and much more. Let's go!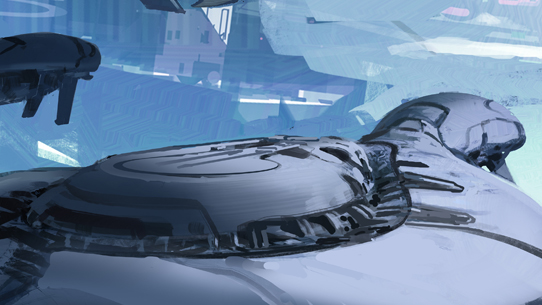 Halo Community Update
After taking a short sabbatical in order to partake in HCS Orange County last week, the Community Update is reloaded and ready to bestow a fresh-backed batch of Grim + Bravo banter upon your eager eyes (and ears). We've got a lot to cover, and not even the relentless environmental assault our area is enduring brought on by the vestigial vengeance of Typhoon Songda will stop us; just another day at the beach, you could say.