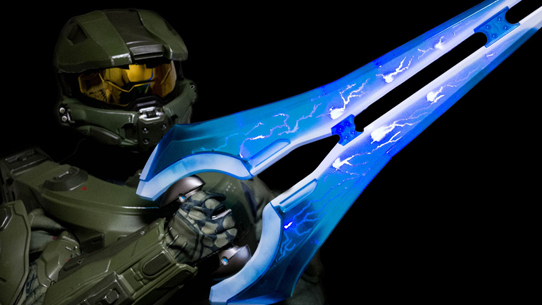 Halo Gear
It's that time again, where it seems like everything is taking on a new look – trees are trading in their greens for orange, yellow, and red, Starbucks coffee shops are morphing into PSL-distribution centers, and folks all across the land are preparing to head out into candy-filled autumn nights decked out in detailed disguises of their own. Since you can't spell Halloween without "Halo," (or something like that), we want to help would-be wearers of Halo hotness get into the hallow-day spirits...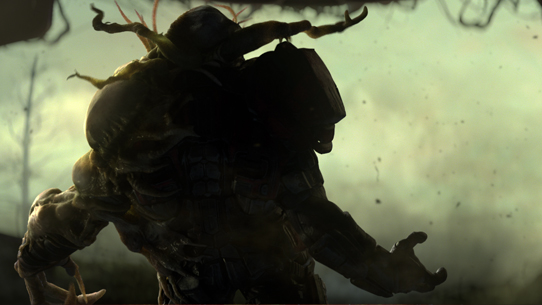 Halo Community Update
So, what a week, eh? After a packed few days already, thanks for joining us yet again for another Halo Community Update. Today will mainly be a catch-up on all the recent craziness, from Halo 3's tenth birthday to the launch of Halo Wars 2: Awakening the Nightmare. In addition, we'll also catch up on some awesome community content that's come over the comms - read on!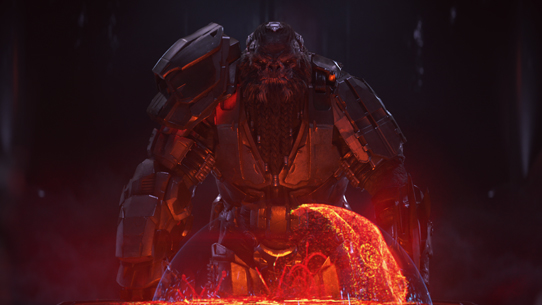 Halo Wars 2
The hotly anticipated arrival of Halo Wars 2's new expansion is finally here, and with it, a new opportunity to take one of humanity's oldest adversaries: The Flood. Halo Wars 2: Awakening the Nightmare is now available on both Xbox One and Windows 10 PC, and we can't wait for fans to get in on the action.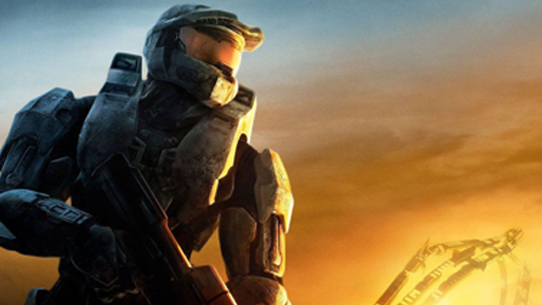 Halo Community Update
Today, Sept. 25, 2017, marks the tenth anniversary of the release of Halo 3 and Master Chief's critical mission to Finish the Fight! To celebrate and commemorate the occasion we've got a brand new playlist for Halo 5, a special 343 live stream, Halo 3 on Xbox One back-compat, and a trip down memory lane with members of the team and our community. Grab yourself a Mt. Dew Game Fuel and get comfortable, it's time for full glassing beam of nostalgia.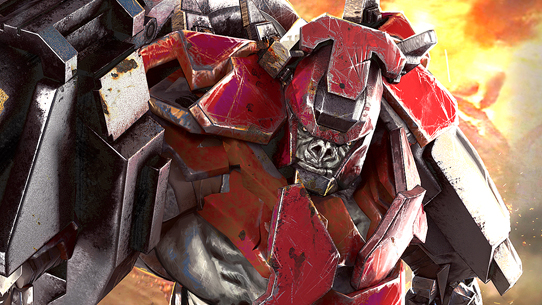 Halo Community Update
Thanks for being back with us for another Halo Community Update – emphasis on the "back," as we lead things off today with awesome news: Halo 3, Halo 3: ODST, Halo 4, and Halo: Combat Evolved Anniversary are all now backwards compatible for the Xbox One! Plus, we've got a background tease on Awakening the Nightmare's second Banished Leader, Pavium. Plus, we take a quick look back at HCS London, a quick look ahead at HCS Pro League play, more awesome Halo community creations, and more. Ready...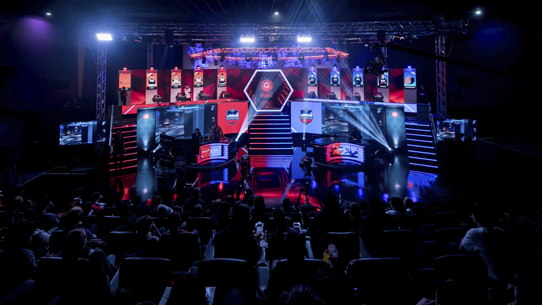 Halo Championship Series
After three days of intense competition under the bright lights at the Gfinity Arena, HCS London has come to a close and crowned a new champion of European competitive Halo. It started with 32 of the region's finest fireteams, but in the end, Team Infused's lineup of Kimbo, Respectful, Mose, Jimbo, & coach Havoc stood atop them all, taking home $10,000 and leading the EU charge heading into the HCS Fall 2017 Finals in Denver.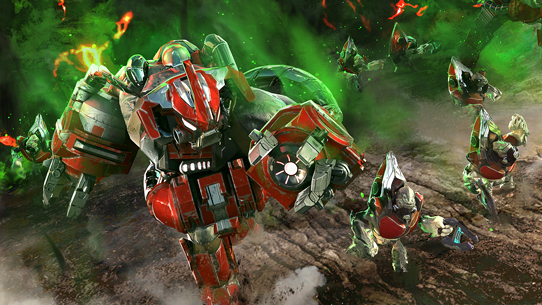 Halo Community Update
Hey folks! Your friendly neighborhood Grim here, back in the saddle for this week's Community Update. We have some cool catch-ups on some neat Halo happenings from around various corners of the franchise, and highlight some particularly sweet community creations this week as well. Oh, and a sweet little preview of one of Halo Wars 2's upcoming Leaders. With that, let's dive in!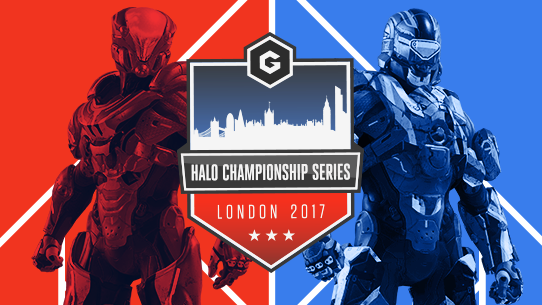 Halo Championship Series
It seems like everywhere you turn this year, there's another epic chapter being written in the annals of Halo esports. From OpTic Gaming's statement success in the HaloWC – and Team EnVyUs' unforgettable answer at HCS Daytona – to Splyce's dominant title run at the HCS Summer 2017 Finals in Atlanta. And now, a new chapter is waiting to be penned across the pond, as 32 of Europe's best descend upon the stunning new Gfinity Arena for HCS London on Sept 15-17.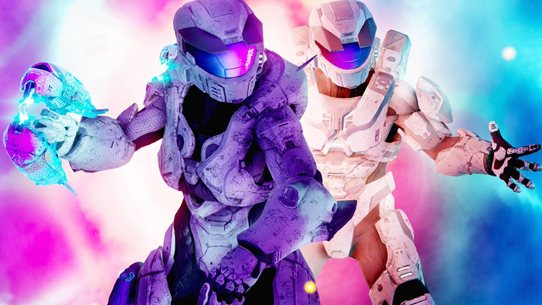 Halo Community Update
Welcome back to another installment of the Halo Community Update! After a brief hiatus and a busy PAX weekend we've got quite a few things to get caught up on this week including Halo 5 weapon tuning, new Halo product releases, Halo Wars 2 balance changes, and a big helping of Community Spotlight goodness. Let's get to it!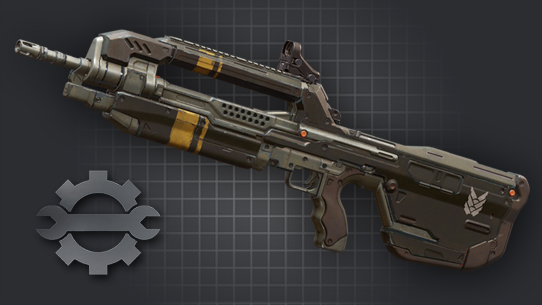 Halo 5: Guardians
The Halo 5 weapon tuning test is officially underway and we need your help! Twelve items are being re-tuned and the Team Arena playlist is being updated in two stages to help facilitate this test. Read on for everything you need to know about what's being tested and how you can be a part of this process.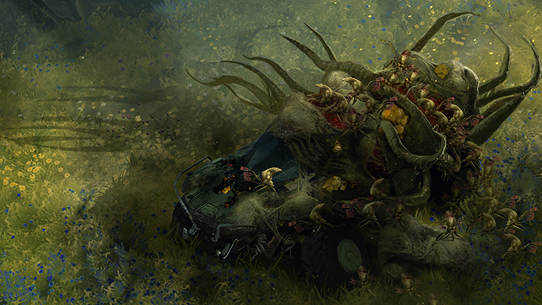 Halo Community Update
How goes, Halo faithful? This week, we've got a smattering of subjects to tackle and talk about, so let's get right to it, shall we? To begin, we head to the beautiful Köln, Germany for an update on a few Halo Wars 2-related bits and bobs we shared at gamescom.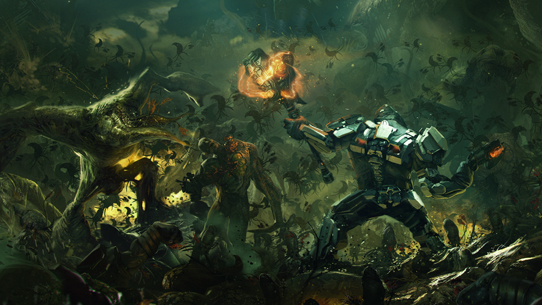 Halo Wars 2
By 343 Industries -
It's been a busy six months since the launch of Halo Wars 2 and we're really excited to still have more fun to add to the game in the very near future. We've got big news at Gamescom both on stage and behind closed doors, and we wanted to share that news with everyone who couldn't pop over to Germany for an intimate gathering with a few hundred thousand gaming friends.