Summary: Leader of Formal Focus. Competitive-minded and consistent Halo player since Halo 3. Xbox Live Gold member for 11+ years. Xbox Insider for 5+ years. Big Team Battle is my passion. I create gameplay opportunities through teamwork and leadership. I persevere by being mentally stronger and more mature than the opposition. The light in the dark. The point between rage and serenity.

My Halo Timeline: Beat Halo CE & Halo 2's Campaigns on solo Legendary (PC) before buying an Xbox 360 & Halo 3 in early 2009. Focused mainly on collecting achievements. I then discovered competitive Halo (MLG at the time) & began watching online tournaments every chance I got. Since then I've kept up with the competitive Halo esports scene closely & am a dedicated spectator/fan of many players. Due to school & a lack of close immediate support I would never compete in tournaments myself, but I've always had a strong interest in playing Halo competitively no matter the situation. For me, having fun in any multiplayer game means winning & learning how to do so in the most skillfully efficient & teamwork oriented way possible. My Halo "timeline" in chronological order:


Unlocked all achievements in Halo 3 (+DLC).
Bought Halo 3 ODST day one & unlocked all achievements acquiring Recon armor in Halo 3 (noteworthy at the time).
Played the Halo Reach Beta & hit max rank.
Bought Halo CE Anniversary day one & unlocked all achievements.
Bought Halo Reach day one & unlocked all achievements (+DLC). I climbed to "Reclaimer" rank. I had 70,000+ kills with over a 1.9 K/D. Discovered my love for Big Team Battle.
Bought Halo 4 day one & unlocked all achievements (+DLC). Hit SR130 within two months of the game's release. I have 103,000+ kills, over a 2.3 K/D, and a 50CSR in BTB, CTF, Race, OG Slayer, ect.
Played the Halo 5 Beta & achieved Semi-Pro rank in Slayer & Breakout.
Bought Halo MCC day one & mainly stuck to the BTB playlist. Due to the incredibly broken nature of the game I refused to get all the achievements. There is a lot I could say here. This was by far the lowest point in my experience with the Halo franchise.
Bought Halo 5 day one & unlocked all achievements. Joined ExO Delta Gaming on 10/22/2016. Formed Formal Focus on 8/20/2020. Placed Champ #13 in BTB during the Preseason & later Champ #43 in only 24 games during the Summer 2019 Season on my alt HybridSupport76. Publicly credited on Halo Waypoint for having majorly impacting the 2019 "BTB Refresh" update (awarded 343 Fire Unicorn AR skin). Placed Champ in BTB on several other accounts. Over 1000 Warzone wins (90% win rate; non-firefight) & over an 80% win rate in Arena with 360+ Perfection medals. HaloTracker: Top 100 for Score and top 800 for K+A/D Ratio.

Other Noteworthy Points:
I've set up & successfully run over four different local 6+ Xbox 360 Halo LANs.
I personally attended & spectated MLG's 2011 Columbus Ohio tournament (Halo Reach) and the 2017 Halo World Championship (Halo 5).
I don't curse/cuss at all. Even so, I choose to judge others by their actions, not purely by their words.
I'm an avid gamer, streamer, music listener, movie viewer, and overall media connoisseur.
CONTROLLER:
-Type: Microsoft Elite Series 2 (wired; 4 paddles; hair triggers on; left analog stick on "aggressive")
-Button Layout: Bumper Jumper
-Horizontal Sensitivity: 2
-Vertical Sensitivity: 3
-Aim Acceleration: 5 (=10 in MCC)
-Inner & Outer Deadzones: 0 (7 Radial & 0 Axial in MCC)
-Toggle Crouch, Clench Protection, Assassinations, Maintain Sprint, Auto-Stabilize & Vibration: ALL OFF
-Hold to Clamber: On
SETUP:
-Headset: Astro A50+TR Modkit+"ZaliaS Arcturus" EQ preset
-Console: Xbox Series X
-Capture Card: Elgato HD60 S+
-Monitor: LG 27UL500
-Microphone: Blue Yeti+pop filter
-Chair: Secret Lab Titan (Napa Leather)
-Editing Software: Final Cut Pro X
-Webcam: Logitech C920
-Computer: 2020 custom-built NZXT (NVIDIA 2080 TI; Intel i9 9900K 8-core 3.6GHz; 32GB 4000GHz RAM; 2TB M.2 NVMe SSD)
Spartan Company
---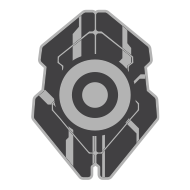 www.FormalFocus.com
Leader
18 Members
Est. 2/18/2020
As a group of experienced and competitive-minded Big Team Battle ("BTB") gamers, we founded Formal Focus in late 2020. We are dedicated to forming the most mature and open-to-criticism group of BTB players possible while also strongly prioritizing in-game skill. We enjoy perfecting our overall teamwork and learning as one cohesive unit. By only 'formally focusing' on what really matters, we are unimpeded by misplaced confidence, ego, or drama; traits that prevent the majority of online communities from being successful or enjoyable long-term options.
Ultimately, we value quality over quantity and class within the BTB community. This is reflected in recruitment, which is currently by invitation only. However, if you still feel you can be an asset in both skill and personality, fill out an application on our
website
or reach out to
Genesis Rider
. Technically the "leader" of Formal Focus, Genesis Rider confers with his fellow members before adding new players. Only outstanding applicants will be contacted.
Scrim Status:
We are still concentrating our efforts towards recruiting compatible members and also producing consistent high quality
Twitch
and
YouTube
content. While this will always be a 'continual' process, we will only begin running scrims when the back end infrastructure has reached a level of self-sufficiency and our team members are all well practiced on a single Halo title.
Thank you for visiting our Waypoint Spartan Company page. We value your time and appreciate the visit!
Kind regards,
Formal Focus

Feet First
Made your first hot drop into HaloWaypoint.com

Halo 5: Guardians MP Beta
Halo 5: Guardians MP Beta participant.

Statistician
View your Service Record on the web.

Enlisted
Become a member of an active Spartan Company.