Summary: Competitive and consistent Halo player since Halo 3. Big Team Battle is my passion. Head Recruitment Officer for ExO Delta Gaming. I create gameplay opportunities through teamwork. In the absence of orders I will take charge, lead my teammates and win the game. I persevere by being mentally stronger and more mature than the opposition. I strive to find the light in the dark.....the point between rage and serenity.

My Halo Timeline: Beat Halo CE & Halo 2's Campaigns (PC) on solo Legendary before buying an Xbox 360 & Halo 3 in early 2009. Focused mainly on collecting achievements. I then discovered competitive Halo (MLG at the time) & began watching online tournaments every chance I got. Since then I've kept up with the competitive Halo eSports scene closely & am a dedicated spectator/fan of many players. Due to school & a lack of close immediate support I would never compete in tournaments myself, but I've always had a strong interest in playing Halo competitively no matter the situation. For me, having fun in any multiplayer game means winning & learning how to do so in the most skillfully efficient & teamwork oriented way possible. The following happened next in chronological order:


Unlocked all achievements in Halo 3 (including DLC).
Bought Halo 3 ODST day one & unlocked all achievements acquiring Recon armor in Halo 3 (noteworthy feat at the time).
Played the Halo Reach Beta & hit max rank.
Bought Halo CE Anniversary day one & unlocked all achievements.
Bought Halo Reach day one & unlocked all achievements (including DLC). I climbed to "Reclaimer" rank. I had 70,000+ kills with over a 1.9 K/D. Discovered my love for BTB.
Bought Halo 4 day one & unlocked all achievements. Hit SR130 within two months of the game's release. I have over 103,000 kills, over a 2.3 K/D, and a 50CSR in BTB, CTF, Race, OG Slayer, ect.
Played the Halo 5 Beta & achieved Semi-Pro rank in Slayer & Breakout.
Bought Halo MCC day one & mainly stuck to the Big Team Battle playlist. Due to the incredibly broken nature of the game I refused to get all the achievements. There is a lot I could say here that will simply go unsaid. This was by far the lowest point in my experience with the Halo franchise.
Bought Halo 5 day one & placed Champion #13 in Big Team Battle during the Preseason. Currently have over 1000 non-Firefight Warzone wins (90% win rate) & over a 80% win rate in Arena with over 285 Perfection medals. I strongly dislike 4v4 in Halo 5 (maps, spawning, radar, kill times, ect).

Other Noteworthy Points:
I've set up & successfully run over four different local 6+ Xbox 360 Halo LANs.
I personally attended & spectated MLG's 2011 Columbus Ohio tournament (Halo Reach) and the 2017 Halo World Championship (Halo 5).
I don't curse/cuss at all. Even so, I choose to judge others by their actions, not purely by their words.
I'm an avid gamer, music listener, movie viewer, and overall media connoisseur.
CONTROLLER:
-Type: Microsoft Elite (wired; 4 paddles; hair triggers on; left analog stick on "aggressive")
-Button Layout: Bumper Jumper
-Horizontal Sensitivity: 2
-Vertical Sensitivity: 3
-Aim Acceleration: 4
-Inner & Outer Deadzones: 0
-Toggle Crouch, Clench Protection, Assassinations, Maintain Sprint, Auto-Stabilize & Vibration: ALL OFF
-Hold to Clamber: On
SETUP:
-Headset: Astro A40 & Mixamp Pro (sometimes use an Astro A50)
-Capture Card: Elgato HD 60
-Monitor: Asus VS247H-P (23.6in)
-Microphone: Blue Yeti (2 pop filters)
-Chair: Maxnomic Pro-Chief TBE
-Editing Software: Final Cut Pro X
-Webcam: Logitech C920
-Computer: 2014 Mac Pro (500GB SSD, 16GB RAM, 3.5 GHz 6-Core processor, AMD FirePro D500 3072 MB graphics card)
Spartan Company
---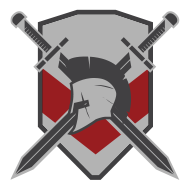 Its all about the "W"
Lieutenant
86 Members
Est. 10/19/2015
Our website:
ExODeltaGaming.com
Achilles Body acquired 5/12/2016
Achilles Helmet acquired 2/4/2017
To be considered to join:
Minimum 1.5 BTB KD
and
100 BTB games played
(effective 1/17/2017). ExO Delta Gaming is a skill-based Halo
Big Team Battle
clan, currently active in Halo 5. Founded in 2005 during the period of Halo 2, ExO is a gaming organization competitive in the latest Halo game. Our primary interest is playing 8v8 Halo
BTB
games. ExO plays to win, we do not stat or farm. We pride ourselves on teamwork.
We are not some fly by night clan, here today gone tomorrow. We are, and always will be, relevant in the Halo community. So, if you're looking for 'a' clan don't bother, but if you're looking for
the
clan, then we could be for you. We have approximately 80 active members. We're not just a bunch of people who don't know each other. We're a brotherhood, and we've each gone through a proven vetting process to determine if we're ExO material. Ultimately,
all
non-ExO have to go through this process in order to join us.
We are currently recruiting new members, however we very selectively choose our candidates. We have an established recruitment process that best supports our needs. In the end, our leadership structure, High Command, will ultimately determine whether a player earns membership. Contact our Head Recruitment Officer
Genesis Rider
or visit our website
ExODeltaGaming.com
for more info.
If you are interested in scheduling a scrim with us contact:
llRambeau
,
JC n Tennessee
, and/or
AdDyPyRo
(Note: "Scrim" = 8v8 Custom Games on
BTB maps/gametypes currently in matchmaking
). See Genesis Rider's
bookmarks
for the latest BTB maps.

Feet First
Made your first hot drop into HaloWaypoint.com

Halo 5: Guardians MP Beta
Halo 5: Guardians MP Beta participant.

Statistician
View your Service Record on the web.

Enlisted
Become a member of an active Spartan Company.