--(^_^)----------------------------------------
-------------------------------------(^-^)-----
------------(UwU)----------------------------
------------------------------------------------(^_-)------------------
--------------------(7u7)------------------------
Spartan Company
---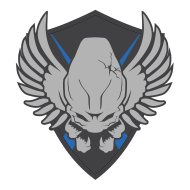 !Diviértete en familia <3
Leader
70 Members
Est. 2/17/2020
Hola spartans bienvenidos a "NINJA GAME STUDIOS", en esta compañía queremos reunir jugadores que cuenten con las siguientes características:
Ser mayor de 17 años
Ser activo
No ser TOXICO
Ser nivel 82 en adelante
Ser oro 1 como mínimo
Tener K/D elevado a 1.162 o superior
Tener WhatsApp, es de manera obligatoria para poder ingresar
No importa si eres bueno o malo jugando halo, todos son bienvenidos en NGS.
No pedimos ninguna clase de requisito fuera de lo común
Ahora mismo, nos estamos enfocando en conseguir la armadura Aquiles y subir las condecoraciones para poder obtenerla.
Somos de las pocas compañías que aún no ha sacado la armadura, así que si usted aún no la tiene puede unirse y obtenerla.
Si tiene algún problema y no puede estar en línea dentro de halo 5 o del grupo como tal, asegúrese de infórmale al equipo encargado de NGS que va a estar fuera de servicio por un tiempo, de lo contrario será eliminado de la compañía y se le dará el lugar a un nuevo soldado...
Si por alguna razón es nivel menor a 82 y está interesado en entrar a NGS, da el motivo por el cual quisiera entrar debe ser muy específico con lo que dice.. De lo contrario no será aceptado hasta que no tengo el nivel necesario.
El equipo de NGS sabe que cada uno de ustedes tiene sus obligaciones como el trabajo, estudio y demás cosas, Así que siéntase totalmente libre y tranquilo de que no estaremos dando órdenes para que viva dentro de halo 5 como suelen hacer otras compañías...
¦¦¦¦ Para poder acelerar la obtención de la armadura y el casco, hemos implementado una estrategia la cual consiste en crear grupos a los cuales se les asignan condecoraciones para cumplir, así todos los integrantes colaboran para poder obtener la armadura¦¦¦
Actualmente existen dos grupos en los cuales cada uno de ellos se encargan de x condecoraciones que se les ha otorgado por parte del líder de la compañía, asi que en el momento de entrar a NGS será agregado a uno de esos equipos
(para más información sobre los equipos se puede comunicar con el líder de la compañía)
|-----------------------------------------------------------------------------|
| | | | | | | | | | | | | | | | | | | | | | | | | | | | | | | | | | | | | | | | | | | |
Al momento de mandar su solicitud de ingreso por favor dejar su número de teléfono bien escrito.
NO ACEPTAMOS MENSAJE PREDETERMINADO QUE LE OTORGA LA PÁGINA U OTRO TIPO DE MENSAJE EN EL CUAL NO DEJE SU NÚMERO.
(Si no deja su número la solicitud será rechazada)
Esto con el fin de poder comunicarnos con usted y poder agregarlo a nuestro grupo.
Si desea comunicarse de manera personal con el jefe de la compañía puede escribirle al siguiente número.
| _ ° _ ° _ | "+57 322 8137661" | _ ° _ ° _ |
| | | | | | | | | | | | | | | | | | | | | | | | | | | | | | | | | | | | | | | | | | | |
|------------------------------------------------------------------------------|
Cada cierto tiempo solemos regalar packs exclusivos de halo 5 como son:
Skin de HCS
Packs grandes momentos
cascos clásicos de halo reach
Entre muchos más, pero solo serán para las personas más activas tanto en el juego dando su aporte para las condecoraciónes como en nuestro grupo oficial de WhatsApp (la cantidad de packs que se otorga es de manera aleatoria)
Att: Dirección de NGS

Feet First
Made your first hot drop into HaloWaypoint.com

Statistician
View your Service Record on the web.

Enlisted
Become a member of an active Spartan Company.