Hi I am Kota been a Spartan since Combat evolve! I have always enjoyed the Halo series and it is my all time favorite series! Out of all the Halo games My favorite have been Reach, Halo 3, Halo 4 , and Halo 5! I can usually be found owning the battlefield in assassinations or laying down the law in Swat. See you Spartans on the battlefield and best of luck to all of you!
Spartan Company
---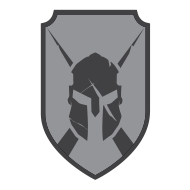 We have been around to long
Lieutenant
58 Members
Est. 12/19/2015
Work Together. Go Far. Limitless
______________________________________
READ REQUIREMENTS BEFORE REQUESTING TO JOIN
- If you don't match requirement you will be rejected
- If you don't quite match the requirements but still want to join then give reasoning in your message why you feel you belong here and how your gonna help.
- Lastly help company achieve Achilles helmet
______________________________________
Achilles Armor Set Progress:
➡ Armor: Completed (06/04/17)
➡ Helmet:
97%
______________________________________
Requirements to join:
- Play [normal] Warzone, this includes Assault, Turbo, and Warlords (No Firefight)
- Diamond 1+ [preferred]
- Level 100+ [preferred]
- Make sure to check our HaloWaypoint spartan company messages for announcements once in awhile.
- Joining our discord is preferred -
Link>
[
DISCORD
]
- Leaders check player activity at the end of each month which means *inactivity on Halo 5 will results in player being removed.
(Message company if you'll be inactive if you don't want to be removed)-
Have fun :)
*
Inactivity: Not playing at least
>> [ 15 ] <<
games of Warzone in the current month
*
Players who have joined the company near the end of the month won't be punished if not reaching the minimum requirement for Warzone games played
*
If your removed you can still join back (If your removed for a second time your chances of coming back will be slim)
______________________________________
If you have any questions or suggestions, message any of these people on Xbox or Halo Waypoint, or *Discord *(Join Discord only if you have joined the company):
Lieutenant #1:
ProclaimUnited
[status]: inactive
Lieutenant #2:
DIAM0ND 4
[status]: inactive
Lieutenant #3:
Codename Matrix
[status]:
active
Lieutenant #4:
LeftmostClamp
[status]: n/a
Lieutenant #5:
S A D K O T A
[status]:
active
(Message him if you have questions about the Discord)
Leader:
Shhy Panda
[status]:
active
______________________________________
Commendations [ Last Updated: 05/22/19 ] -
Last updated by:
Panda & Matrix
[
5
] commendations left to complete:
- Kill an opponent by hitting them with a vehicle:
4624 / 4900
(94%)
- Kill an enemy Spartan with shoulder bash:
7423 / 9700
(77%)
- Kill the driver of a moving enemy vehicle by using a Sniper Rifle:
683 / 1020
(67%)
- Kill Marines:
20092 / 38900
(52%)
- Kill an enemy Spartan with a ground vehicle:
12810 / 29200
(44%)
______________________________________
Social Media:
Pi3derf -YouTube | TwitchTheSinisterBrat - YouTube | Twitch | TwitterShhy Panda -YouTube | TwitchKillionaire TV - YouTube | InstagramSooN x Pierce - TwitchIX Trick - Twitch
This post has been edited by a moderator. Please do not post spam.
*Original post. Click at your own discretion.

Feet First
Made your first hot drop into HaloWaypoint.com

Statistician
View your Service Record on the web.

Enlisted
Become a member of an active Spartan Company.