Well I play any game I could get my hands on, I guess you can say a have a funny sense of humor. Though I can be a sarcastic jerk at times, literally yell at the game because I lost non-stop. I guess you'll have fun playing with me. I mean, isn't that what you want? That's why you're reading this. I show my full respect to anyone, competitive, casual, salty, mature, young I don't care. All I hope is that hanging out with me in the end, you have a fun time.
Spartan Company
---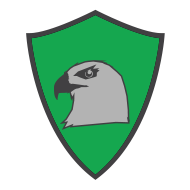 The Autumn, The Pillar
20 Members
Est. 4/12/2019
Clan leader: REDACTED. These people below have earned the title of Council, its the highest rank that one could achieve besides the rank of Clan Leader. (Council includes 6 people): Feral Ridgewolf, REYREYJR24, ACEOFSPADES242, SmokeeQuil556, ls4512, SkyxQueeN X.
Info about the clan and ship the crew resides in:
UNSC Pillar of Autumn, (
hull classification symbol
C-709),
[8]
[9]
was a
Halcyon-class light cruiser
in the
UNSC Navy
. It was informally referred to as the Autumn, and, in some cases, the Pillar.
[10]
[11]
[12]
It was the sister ship of
UNSC Dawn Under Heaven
[13]
and
UNSC Toulouse
.
[14]
Prior to the
Fall of Reach
Pillar of Autumn was selected to support
Operation: RED FLAG
, a
SPARTAN-II
mission to capture
Covenant
leaders
.
Captain
Jacob Keyes
was placed in command. The operation was forestalled by the Covenant assault on Reach; the cruiser carried some of the few UNSC survivors and fled the system having lost most of its intended SPARTAN-II passengers.
The cruiser was guided to the
Soell system
by the
smart AI
Cortana
. There it was engaged by a Covenant fleet guarding
Installation 04
. Keyes crash-landed the ship on the installation where the surviving crew continued the battle against the Covenant, and later, the
Flood
. The ship's sole remaining combat-effective SPARTAN-II,
John-117
, was forced to destabilize the Autumn's fusion reactor, destroying both the ship and the ringworld, to prevent the Installation from being fired.

Feet First
Made your first hot drop into HaloWaypoint.com

Statistician
View your Service Record on the web.

Enlisted
Become a member of an active Spartan Company.