Mandalor The Indomitable
Te Kandosii
Spartan Company
---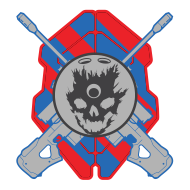 Lunctus Stamus
100 Members
Est. 12/29/2015
Together we stand
.
No matter what is happening around us, we must always remember our friends and comrades that has helped us become what we are.
Excellence
. We are what we repeatedly do.
Excellence
, then,
is
not an act, but a
habit
.
Note to Applicants: Please read the requirements and the four principles, shown below if you cannot meet or agree to these requirements then your request will be denied. We do not accept the standard message, and you must write a 'unique' message in order to gain entry. Please take in mind we 'screen' people whom request to join this company. This company is Not for everybody, but if you feel like you have the skill, determination, loyalty and the right to join. Then this is the company for you.
To Our Fallen
Soldiers
and
Friends
: You have done your
duty
. To Honor you is
oursBellus Aurum:
Leader of the
UNSC Artemis BattalionAlphaKodi
: Leader of the
Whispers of Truth
Welcome to the UNSC Spartan Corps
The UNSC Spartan Corps is a
military based
clan. Created for those whom wish to be
active
,
train
,and
cooperate
. We are a serious clan who is made to train with each other and be
mature.
[WE DO NOT ACCEPT DEFAULT/STANDARD MESSAGES, MUST WRITE ONE AND EXPLAIN WHY YOU WANT TO JOIN, STANDARD MESSAGES WILL BE DECLINED]
[WARNING]
Being inactive will get you discharged[REQUIREMENTS]
Have set profile status to online
MUST READ THE BASIC RULES
MUST HAVE A WORKING microphone
(NOTICE) [Your request to join the UNSCSC Will be accepted within 24 hours]
The culmination of these four principles naturally breeds brotherhood and camaraderie. It is this outcome that we desire and rely on in order to be successful overall. So long as you embody these values and remain loyal to the UNSCSC, your fellow soldiers, and your leadership, you will go far and succeed. ​

Discipline -The suppression of base desires, and is usually understood to be synonymous with self control.
This value is paramount in maintaining a military structure and a successful combat unit.
Honor- High respect; esteem.
Having a high respect, or esteem, for every individual you meet will serve you well within our ranks. This trait will help to build new and lasting bonds between yourselves and others.
Integrity-The quality of being honest and having strong moral principles; moral uprightness / the state of being whole, or undivided.
Integrity is the one of the most vital principles which we adhere to in The Spartan Corps, and the UNSC as a whole. Integrity is doing what is right even when nobody is watching you. Also as to being undivided, it speaks to loyalty as well.
Respect- A feeling of deep admiration for someone or something elicited by their abilities, qualities, or achievements.
A deep respect for one another and leadership appointed above you is key in maintaining all other aspects of our unit's well being and uniformity.
Check daily for messages on Halowaypoint
(Having trouble with timezone issues? use this website to line up your timezone)
http://everytimezone.com/
-----------------------------------------------------------------------------------------------------------------------------------------------------------------------------------------------------------------
[STATUS]
-Leader [Online]
-Lieutenants [Active]
-Members [Active]
The UNSC Spartan Corps was made to establish a Clan on Halo 5 for those who wish to be in a military based clan with active members.
Our goal is to make better people through Warzone, Area and Custom games.
We Operate on the following games:
Halo 5, Halo Reach, Halo Master Chief Collection,
and
Halo Wars
We are people looking to have
fun
and at the same time be
serious
,
mature
and build
teamwork
.

Feet First
Made your first hot drop into HaloWaypoint.com

Statistician
View your Service Record on the web.

Enlisted
Become a member of an active Spartan Company.