Guess you're interested knowing me right? Well here's my underwhelming bio:

Kid from Australia who started playing Halo back at 2006 with CE. Will be here talk about Halo because I love Halo, it's part of my childhood and probably transition well into my adulthood.

And please don't attack me just because one of my post is heavily one sided. It's my opinion and you need to face it that everyone here including you have a right whether to like or dislike a certain thing.

Sorry I'm not joining any Spartan Companies, I'm freelance.

For some reason, my Xbox 360 can't read discs anymore :( but at least I can still play Halo 3 I got for free 4 years ago.

To do list:

On my journey to 10,000 Halo gamerscore - Surpassed the goal 19th May 2017 and still climbing (on a slower pace)
Unlock all available REQs in Halo 5 - Completed 3rd June 2017 (That went quicker than expected)
Find all audio logs in Halo 3: ODST - Completed in MCC 11th June 2017 & 12th June 2017 in the original
Complete The Library on Heroic without dying - After 3 months of frustration, I finally done it! Completed 13th July 2017
Purchase Halo CEA just to achievement hunt - 390/1000G
"If you treat people right they will treat you right... ninety percent of the time."
Franklin D. Roosevelt
Spartan Company
---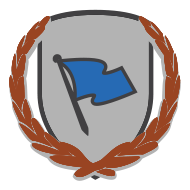 We dont know what we're doing.
9 Members
Est. 7/13/2017
This company is product of a group of idiots with way too much time on their hands. If you're like that or simply just active on Halo Waypoint, this is the company for you!
RULES
Do not be rude or insulting to anybody.
Ages 14 and younger will not be accepted. Exceptions will be made, but you must prove yourself.
You must be active on the forums in some way, shape or form (replying to threads, posting feedback, etc.)
Forum rank does not matter, You can join whether you're a Recruit, ODST, Spartan, whatever. If you attack someone based on their rank, you will be punished.
You must be active on our community Discord server. Keep in mind that the rules still apply there. When accepted, you will be PM'ed the link to join.
No standard invitations will be accepted. We want invitations to be convincing and compelling.
NOTE: We have members in the Discord chat that are members of other companies and in some cases, Monitors on Halo Waypoint. Do not use the Discord as a means to incite conflicts between companies or attempt to reach Monitors with complaints. Our Discord is a way to communicate with members of the Company, but first and foremost, it is a method for anyone and everyone across Halo Waypoint to gather and talk as a community. If you hold beef with anyone, take it up privately. If you have to talk to the Monitors about something that happened on Waypoint, do it on Waypoint.
We will occasionally hold community Custom Game Nights. These are your chance to come play with us and introduce yourself! You can get to know us and we can get to know you. Visit the Discord Spartan Company section for times and dates.If you have any questions, you may contact
SaneMountain212
,
mastergamer015
, or
RuthlessSkate94
. You may reach us though private messages either here on the forums or on Discord.
See you in the chats, everyone!
BTB is my universal playlist for all Halos.

Feet First
Made your first hot drop into HaloWaypoint.com

Statistician
View your Service Record on the web.

Enlisted
Become a member of an active Spartan Company.