Spartan Company
---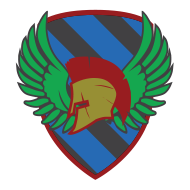 For Achilles!
90 Members
Est. 7/14/2017
PLEASE NOTE:
We have acquired the body armor (as of 2/27) and are currently working on the helm. You
can not
receive Achilles armor from a company that has already unlocked it.
Our goal is simple:
Achilles.
Any active players who are interested in earning this armor with us, do not hesitate. If we are full you can send a request anyway, because we will keep requests until a spot opens up. Spots usually open on sundays and Mondays due to activity checks being conducted.
RULES/REQUIREMENTS:
- Play 10 approved Social Arena/Ranked Arena games
AND
10 approved Warzone games Sunday through Saturday. If you have made the 20 game requirement, please feel free to play any game and/or game type that you wish.
-
GAMES THAT DO NOT COUNT AND ARE NOT APPROVED ARE:
Warzone Firefight (heroic, legendary, or mythic), Infection, Action Sack, and
ANY
Custom games.
- If you will be absent or otherwise cannot make the 10 game requirement, notify leadership on Discord or here on halowaypoint.com.
Please give dates when you expect to be absent and state why
. You will be excused within legitimate reason. Life happens. This is just a game after all.
- If you join our Discord server, USE YOUR GAMERTAG from halowaypoint.com as your name. However, joining Discord
IS NOT REQUIRED
but strongly encouraged. A link to our discord server can be found at the bottom of the bio.
- Be respectful to one another. Blatant disrespect or rudeness
WILL NOT
be tolerated.
- Any comments, questions, and/or concerns should be addressed to leadership. Feel free to discuss them amongst one another as well on our Discord server.
Failure to comply with these requirements/rules will result in being kicked from the company and possibly banned. Bans are temporary or permanent depending on the nature of the infraction.
COMMENDATIONS PROGRESS:
- Almost doesn't count (27125/29200) : Level 5
- First Strike (6001/7300) : Level 5
- Lucky (3012/3880) : Level 5
- Lawnmower (3189/4900) : Level 5
- From Downtown (2875/4900) : Level 5
- Look ma no pin (19542/38900) : Level 5
- Something on your face (141228/291600) : Level 5
- Standard Issue (160030/388800) : Level 5
- From the top rope (1877/4900) : Level 5
- Too fast for you (5360/19400) : Level 5
- Forgot to pay the toll (219/1020) : Level 5
- Road Trip (6691/29200) : Level 5
- The Pain Train (726/9700) : Level 5
- Sorry mate (3190/38900) : Level 5
17 of 31 Commendations Have Already Been Completed.
(Last Updated August 18th, 2018)
Leadership and which members (by first letter of gamertag) they check weekly
:
Chiwawadad
: Leader. Checks the Lieutenants.
Sir Deathsalot
: 1st Lieutenant. Checks #'s and A - F.
XCrimson AloneX
: 2nd Lieutenant. Checks G - M.
qToxic Beautyp
: 3rd Lieutenant. Checks N - T.
Castrocream117
: 4th Lieutenant. Checks U - Z.

Feet First
Made your first hot drop into HaloWaypoint.com

Statistician
View your Service Record on the web.

Enlisted
Become a member of an active Spartan Company.