Spartan Company
---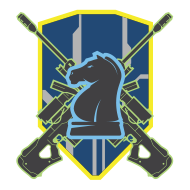 We're Taking Back The Crown
36 Members
Est. 6/23/2017
Welcome to the
Official
Spartan Company of
Reclaim The Throne!
Our Spartan Company is hunting for zombie blood. We're taking over the Halo community and aiming to make a strong impact by bringing people together with one common purpose: to play the game we love Halo 5: Guardians.
JOIN US TODAY!!
I built this spartan company upon a strong foundation and
we expect our company members to respect each other and play together frequently.
It is meant to serve as a place where people can come to enjoy the company of others and play halo competitively or casually.
Help us grind for
Achilles!
We
completed
the
Achilles Armor
on
12/16/2018
. Great Job Everyone! All we need now is the helmet, but I assure you that it will be achieved. We are looking for players who are active often and willing to work together to complete various company commendations. I promise you will be rewarded for your efforts at the end of the Achilles grind! So what are you waiting for? Become a member today! Reap the rewards and benefits.
There are some things you should know. First, you
must be
a
well-rounded
person to join which means playing
ranked and social
.
Infection is the main playlist
of this spartan company and shall remain that way; However, I want members to be skilled in both sides of halo matchmaking. Diversify yourself and become immersed in the Halo universe!
My Spartan Company has it's own
Discord
with
over 100 members
as well.
You'll need to join the Discord
to keep updated with what's going on and what we are currently working towards.
*Any member of Reclaim The Throne who hasn't joined the Discord Server will be removed within a week* Our ultimate goal
is to create a group of strong individuals to join forces within Halo 5 and specifically Infection. We shall become one of the largest companies in the entire Halo community. If this sounds enticing to you, then by all means, join us today! We would love to have you on board.
~~~~~~~~~~~~~~~~~~~~~~~~~~~~~~~~~~~~~~~~~~~~~
***REQUIREMENTS TO JOIN***
- MUST BE AT LEAST SR LEVEL 100- MINIMUM (ALL TIME) CSR RANK OF DIAMOND 1- HAVE AT LEAST 10 KILLIONAIRES- ARENA AND WARZONE K/D MUST BE POSITIVE (>1.0)
~~~~~~~~~~~~~~~~~~~~~~~~~~~~~~~~~~~~~~~~~~~~~
PLEASE INCLUDE THE FOLLOWING INFORMATION IN YOUR APPLICATION:
- Your Spartan Rank
- Your Arena and Warzone K/D or KDA
- Why do you play Halo?
- What's your favorite gametype?
- How many Killionaires do you have?
- What other companies have you been in?
- What's the highest CSR Rank that you have achieved?
*Spartan Company applications
without this information or with the standard
halowaypoint message
will be
REJECTED
. We want you to really care about joining our spartan company and about Halo so show us you do by writing a custom message with the above information included. Furthermore,
be sure to add me on Xbox HERE to have your spartan company application considered!*
Achilles Helmet Progress:
51%
Achilles Armor:
Completed on: 12/16/18
Currently looking for players to grind the following commendations to completion:
-
Spartan Kills with Ground Vehicles
- Vehicle Destroys (4/5)
- Marine Kills (4/5)
- Hijacks/Skyjacks (4/5)
- Spartan Charges (4/5)
Reclaim The Throne was created by myself (
Claim
).
I've been playing Halo since Combat Evolved and started up my
YouTube
in late 2016.
SPARTAN COMPANY DISCORD CHAT
SUBSCRIBE TO CLAIM'S YOUTUBE!
FOLLOW ME ON SOCIAL MEDIA:
Twitter
Instagram

Feet First
Made your first hot drop into HaloWaypoint.com

Statistician
View your Service Record on the web.

Enlisted
Become a member of an active Spartan Company.