John is the name, and memein's the game.
Spartan Company
---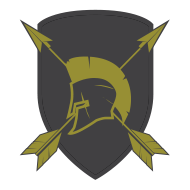 AD MORTEM INUMICUS
14 Members
Est. 8/14/2017
We are The Damocles Empire
:
We are based off the Roman Empire during the middle era. We have a roman ranking structure, set armours, set colours, set emblems and set spartan tags. The Damocles Empire welcomes anyone that wants to join and wants to experience this type of clan. We are asking that in your request to join you tell us why you want to join, if your ok with changing what you need to change and if you have discord.
Our Vision
We see everyone as an equal and everyone gets the same training. Our vision is to become the best and protect those who need to be protected.
Units
We offer separate standard units and have legions for different areas of the company. These units and legions have their own outpost that they will defend. Each unit has set colours and armour that must be worn while on duty. (Also note all units/legions have set armour and it s proffered you have the nightfall armour and all recruit helmets)
Unit and Legion List:RecruitsLegions:
Legio VI Victrix
Legio XII Fulminata
Legio VI Ferrata
Legio XIII Gemina
Legio II Augusta
Legio X Fretensis
Colours for each unit are as stated here. Once you have fully joined armours will be given to you:
- Legio XI Claudia – steel and Moss
- Legio XIII Gemina – steel and Gunmetal
Ranking
We have a Roman military ranking system through the units/legions. It is easy to rank up here so long as you actually play. You will not advance through ranks if you do not play with the clan or division.
The Praetorian Guard Ranks: -
Probatus
- Immunis
- Principalis
- Optio
- Signifier
- Prefect's Staff
- Centurion
- Tribune
- Praetorian
Prefect Standard and auxiliary Legion
Ranks Ranks: - Tiro - Miles (Private) - Discens - Immunis
Low-Level Officers in the Roman Legion Principales:
Aquilifer:
Signifer:
Optio:
Tesserarius:
Cornicen: (Horn blower)
Imaginifer:
Legatus Legionis:
Tribunus Laticlavius:
Praefectus Castrorum:
Tribuni Angusticlavii:
Primus Pilus:
Mid-Level Officers in the Roman Legion Centurions:
Pilus Prior:
• Pilus Posterior
• Princeps Prior
• Princeps Posterior
• Hastatus Prior
• Hastatus Posterior
The Rank and File of the Roman Legion
Immunes:
Discens:
Munifex (or Miles Gregarius):
Tirones:
Legate Legionus ( Deputy of Emperor)
Archon- ARCN (Council Role)
Legati-LGTI (Chief of Foreign affairs Role)
Praetor-PRAE (Co-Leader Role)
Emporer - EMPR (Leader Role)
God Emperor - GEMR (Temporary Designation for Emperor during wartime)
RULES:
Must be actively playing halo 5 at least 3 times a week
When on duty listen to commanders
Do not disrespect each other
Must be at training on the date set unless you have a good excuse
If you have been picked for raids you must show up unless you have a reason (I'll know if you're lying)
Must be at raid practice when called upon
When training or on duty you must wear your colours and wear your emblem.
Point of contact:
If you are interested please message our company leader The Wanderer117 has he is in charge of the unit.
Discord server and other things you need to know
If you join our company
YOU MUST
join our Xbox community and/or our discord so you stay up to date If a leader messages you please message them back ASAP failing to message them back will result in either demotion or could result immediate discharge. If you have a good reason for not messaging back we will be sending you an invite to a party where you
MUST JOIN.
All colours and emblems will be explained once you have joined and have completed basic training.
If wanting more information message the Emperor's discord via discord, xbox and or halo waypoint. Please state who you are and why you want to join the clan.
Emperor's Discord: Julianus Gaius Damocles#2421

Feet First
Made your first hot drop into HaloWaypoint.com

Statistician
View your Service Record on the web.

Enlisted
Become a member of an active Spartan Company.