Halo veteran since CE, YouTube host for newer players (we all came from somewhere). Feel free to send me a friend request or a game invite, just make sure you tell me where you found me.
Spartan Company
---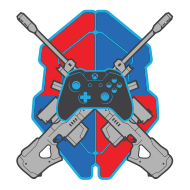 Ever wonder why we're here?
Lieutenant
66 Members
Est. 10/20/2015
WE HAVE ACHIEVED ACHILLES ARMOR
We are a group of people from many different backgrounds who are united together to fight like the Blood Gulch Crew.
We have fought so much and are close to the helmet, but tbh this company has never been about cosmetics, its been about coming home from work, school, etc, kicking back and having a great time with friends and people alike.
So those of you who want to enjoy a diverse and creative community, who plays anything than just Halo, look no more and join Blood Gulch Bros to experience the enjoyment of this company.
Also our name is based on the show Red Vs Blue.
Blood Gulch Bros Page.
(Under Reconstruction)-Not sure when though.
Requirements to Enter
- Just be yourself with us. It sounds corny, but it's true no need for fakes or smurf accounts.
- Don't use the pre-written lines to enter such as
"my reflexes are swift and my aim is sharp".
Last thing anybody needs is for military clans from reach to return.
Code of Conduct:
- If you've got drama with other people please inform it with the leader or any of the lieutenants.
- Management is here to help you out if you've got some problems, but don't start that he/she said bs no need for a internet-based drama to spread.
-
Farming sucks and we don't approve of that.
- Our company consist of adult members but please watch your profanity if there is a younger person in the chat.
-Also becauseof a past event members are not allowed to brag or callout other companies. If they fail to follow this code of conduct they will have to speak to the leader directly for disciplinary.
- Hang out with our company's members.
- Recommend us people to recruit.
Guys to talk to:
-
BluePrefect2
= Leader of the company, strong silent type, accepts requests of new recruits, tactician & intelligence. "Agent Washingtub of the group"
-
Rustyky
= Former leader of company, likes to film people when not looking, youtuber, enjoys Arena mostly, weapon specialist & ranked arena player of the company. "Tucker of the group"
-
Razz Pitazz
= Best Support 76 Main NA, enjoys combination of grenades and love making, been there since the beginning(Halo:CE), youtuber, the guns of the company. "Tex of the group"
-
S12 ASHIDO KANO
= A death god, gives weekly updates, the skilled & competitive of the company. "Agent Carolina of the group"
-
ArtisteMite68
= Dark places he waits shotgun in hand waiting for infected, the community manager for the company, zombie slayer. "Sarge of the group"
Everyone else is either Donut, Grif, Doc, Simmons, Lopez, Caboose, or Sister
RIP Church =<
Blood Gulch Leader
BluePrefect2 -
Spartans remember Halo is what brought us where we are now.
The people below are spartans who either upload or stream their content. If you are a youtuber or twitch user and want to be added on the list tell me (BluePrefect2) or any other lieutenants and we will glady add you.Youtubers:ARTISTEMITE68RAZZ PITAZZRUSTY4TWIINTERSTELL
Twitch Users:commoncop96ArtisteMite68
And it is a terrible system. Just use a mic

Feet First
Made your first hot drop into HaloWaypoint.com

Statistician
View your Service Record on the web.

Enlisted
Become a member of an active Spartan Company.

Halo Legendary Crate Subscriber
Awarded to subscribers of the Halo Legendary Crate