Spartan Company
---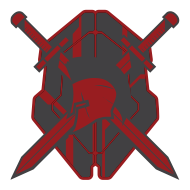 SpartansWhatIsYourProfession!
6 Members
Est. 11/23/2015
About the Company Ancient GREECE. We are a community on Halo that ranges from Arena, Warzone, Clan Wars, Customs and Forge. In the company you can find something that everyone will enjoy. We plan on making a big presence in Halo 5 and we can only do that with the help of new members. Make sure to add people within the company. I hope you enjoy the company and have a great day.Basic Rules
Get to know other membersDon't argue with other membersDon't start wars with random peoplePlay as a teamPlay fairBe respectfulHave fun.
Company Founder:Gigza Vybz
Company Manager: T3cHNOKILLA
Company Forger: N/A
Company Instructor: SB Red Net
N/AEnemy Companies N/A
Allied companies N/A
N/AGeneral Tips ϟ
Halo 5 is a brand new game so not everyone will be amazing at the start. Here I will list a few core tips provided by the Halo community.
Get to know the maps. Go into custom games if you need to and learn weapon placement, sight lines, sneaky paths, clamber routes, escape routes, etc.Use the radar. Key to Halo is awareness of your surroundings. You not only need to know where you could be shot from (sight line) but you need to be aware, at all times, if there are enemies who have encroached on your location. This is absolutely critical.Play as a team. Again, the concept of team shooting is not a new one but due to the kill patterns in Halo (breaking the shield then finishing), shooting as a team is again.....critical. If you're playing solo, use a mic and stick with your team! Look at where shots are coming from and where they are being fired. Shoot with teammates at the same target whenever possible.Learn the time to kill for weapons. Know how many shots it takes with each weapon to finish an enemy and just as important, when you are about to be finished. Knowing the weapons in and out will tell you when to continue engaging and when to run. Remember, this should include both shield breaking and finishing shot count (body vs. head).Keep your shields full. If you were just in a gunfight and are lower than full health, don't rush around a corner into another battle unless you have an advantageous sight line where you can stay protected. You're simply a near free kill for the enemy team if you continue to battle while hurt. Wait for your shield to recharge before re-engaging.Control Power weapons. Even if you personally aren't good with a Sniper, it's important that your team has it. Pay attention to when they spawn and prevent the enemy team from acquiring them when possible. A power weapon in the hands of a competent player will quickly turn the tide of a match.Control Power Positions. On each map are power positions that must be controlled at all times. Holding these points will be crucial to winning the game. If an enemy holds that power position you shouldn't throw yourself at them but wait and plan with your teammates.Use your Grenades Properly. They are not to be wasted and are a key part of Halo combat. HA-OOH!

Feet First
Made your first hot drop into HaloWaypoint.com

Halo 5: Guardians MP Beta
Halo 5: Guardians MP Beta participant.

Statistician
View your Service Record on the web.

Enlisted
Become a member of an active Spartan Company.