SPARTAN III Dylan-B373
Birthworld: Earth
Place: New York
Date of Birth: April 6, 2532
Gender: Male
Hair Color: Blond
Eye Color: Blue
Height: 7 feet 4 inches
Spartan III Beta Company
Status: Active service
Specialty: Demolitions, Pilot, and Sniper
Battles: Battle of Fumirole, Fall of Reach, Battle of Installations 04, Battle of Earth, Battle of Installations 05 and 00
Armor
Helmet: CQB UA/HUL
Left Shoulder: Commando
Right Shoulder: Grenadier
Chest: MP Base Security
Knee Guards: Grenadier
Wrist: Tactical/Breacher
Utility: Tactical/ Soft Case
Primary Color: Sage
Secondary Color: Green
Visor Color: Black

"Take out as many enemies as you can and just when your luck is about to run out, run away and live to fight another day. Find that balance between hero and coward and you will inflict immense damage upon your opponents."
Spartan Company
---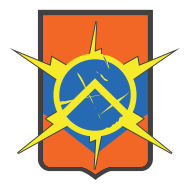 Cave Tonitrum
Leader
1 Member
Est. 6/17/2016
Halo Reach UNSC Military Clan
Introduction: The purpose of this clan is to bring together a group of avid Reach players who can get along and
have fun
. Truth is this clan may or may not become the most skilled clan. However, we can control our interactions with others and provide a model for other gamers on Halo.
Our clan should operate with dignity, respect, and friendliness. Ideal members will be nice and respectful to all players irregardless of any characteristic whether it be the player's skill or their life choices, clan members will be kind and not destroy the fun of Halo Reach for other Halo fans.
I hope that this clan will become skilled enough to have battles and friendly rivalries with other clans. The 56th Battalion takes its name, emblem and colors from a group of American WW2 Pilots who flew with distinction against Germany. These pilots were highly skilled and fierce, using tactics and teamwork that resulted in huge successes, with any luck the namesake will rub off. Just remember members that the
reason
for the 56th Battalion is
to have fun and get together and play Reach
often whether it be campaign, matchmaking, or custom games.
Requirements
Microphone
Speak English
Mature and Friendly
Desire to Improve Skills
Work well in a team setting
Be able to take Constructive Criticism
Have a general understanding of Halo lore
Clan Rules
You DO NOT have to change armor color and armor, only thing you must change is your emblem
Please try to be attendance to as many clan functions as possible
Be Friendly and respectful of other clan members and random players (This only applies if the clan member has no just reason to be mean)
Do not take this super serious this is a game lets have fun remember that
Do not get carried away with the whole UNSC Military clan thing
No drama, rumors, talking behind others back's. If you have a problem with someone, respectfully and in a mature manner try to deal with it one on one. If you can not let a leader know, and they will help you
Rivalry between Clan members, Clan branches, and other clans will remain a friendly rivalry with the purpose to become friends and, to push people and make them better players, not to destroy each other and harass one another
Branches
Marines (General Infantry)
Army (General Infantry)
Air Force (Specialized Pilots of Both Banshees and Falcons. Make the most out of these vehicles to help win the game)
ODST (Overall good players, well rounded and capable with any weapon or vehicle)
SPARTAN IIs (Outstanding players, very skilled and lethal with any weapon or vehicle)
SPARTAN IIIs (Outstanding players, very skilled and lethal with any weapon or vehicle)
Immersion into the Halo lore or the Branch is up to the player, no player needs to change his/her armor in order to be apart of a Branch. However in order to fit in with the others in the branch it would probably be best to change the armor to what is being used by the rest of your branch.
How do you delete a post again? lmao

Feet First
Made your first hot drop into HaloWaypoint.com

Halo 5: Guardians MP Beta
Halo 5: Guardians MP Beta participant.

Statistician
View your Service Record on the web.

Enlisted
Become a member of an active Spartan Company.