Name: Alex
Service tag: A-11
Unit: Delta squad of UNSC Project/Designate ALPHA-III
Primary Military Specialization: Pilot/CQC
Enlistment date: Classified
Location: Anvil, Omega-VI
Gender: M
Birthplace: Scotland, Earth
Birth date: 12th December, 2536

Performance: Spartan A-11 shows great skill with his M45 Shotgun and his modified M6 Grindell/Galilean Nonlinear rifle. Able to use the Laser to great effect due to its enhanced range and a mechanism he modified on the rifle which allows it to change the amount of charge used in a shot, and how the shot is then fired. His M45 Shotgun is (strangely) standard issue, however he often uses different ammunition types to his advantage. He is skilled in CQC and has said to have beaten impossible odds in Close Quarters using his M45, Kukri knife and his fists. (Most likely reason for this may be due to Robotic, Prosthetic right arm with enhanced power as physical strength tests for A-11 showed he came eighth lowest in the program in strength category.) A-11 is also an excellent pilot, flying both the UH-144 Falcon and D77-TC Pelican with great skill. Rumours have said he has also flown the AV-22 Sparrowhawk and the AC-220 Vulture although these are most likely false as these aircraft were put into limited production near the end of the war. (See comments for details on possible theft of UNSC property) A-11 now resides in the Microcity of Anvil on Omega-VI and has repeatedly refused contact with off-planet UNSC personnel including ranking officers. (Reason for this is unknown, may be because of little help given by nearby UNSC personnel during attacks on Omega-VI. - Note to Ackerson- We had our reasons for not helping on Omega, mainly because it was in the middle of nowhere and ONI needed somewhere to put the surviving members. The program failed to give results the results you wanted. They survived. Your fault. - Paragonsky

Comments: One of the nine surviving members of the Alpha-III project and one of the four active members. Currently under surveillance due to possible (now confirmed) theft of remaining AV-22 and AC-220 models in working condition. Surveillance reports show that he may have fixed propulsion system problems which plagued AV-22 models. Recommend attempt at recovering these vehicles if possible. Other active members who are under surveillance include Carl-CJ10 (A-22, Team Leader, Jack of all Trades, Skills at cryptanalysis and hacking are said to be "not human" by Officers), Cillian-P417 (A-15, Pathfinder and Navigator, Always has a back-up plan, Skilled in planting explosives and EOD) and Max-MJ1 (A-07, Lethal, Skills with Sniper Rifle are unmatched, do not underestimate at any time).

Previous engagements: Has taken part in several engagements on Omega-VI, including Operation: SUNSET (Initiated by A-22) to destroy a covenant cruiser in orbit over Anvil. Reports from On-Planet UNSC forces say that they infiltrated the ship, destroyed their slipspace system, then forced the ship to crash in a nearby canyon. Others say that A-11 stayed on the ground and used an Onager to bring the ship down once the other three active members and a small handful of marines brought down the cruisers shields. Both reports are unconfirmed. Stealth team that performed recon on the site have reported that the ship did come down in a nearby canyon. All salvageable equipment was taken from the ship (Small amount of weapons from ships armoury was missing, may have been destroyed in the crash or stolen by Delta).

Don't worry Ackerson, they still think they were stationed on Omega to defend it, not just so we know were they are. Omega is still no use to us. But they're still a threat. They aren't like the other Spartans. They're more human.
Spartan Company
---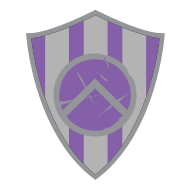 Neither By Fate Nor Chance
Leader
1 Member
Est. 10/25/2015
Bruteshot would be a blast to use again.

Feet First
Made your first hot drop into HaloWaypoint.com

Halo 5: Guardians MP Beta
Halo 5: Guardians MP Beta participant.

Statistician
View your Service Record on the web.

Enlisted
Become a member of an active Spartan Company.