Halo 5: Guardians
Requisitions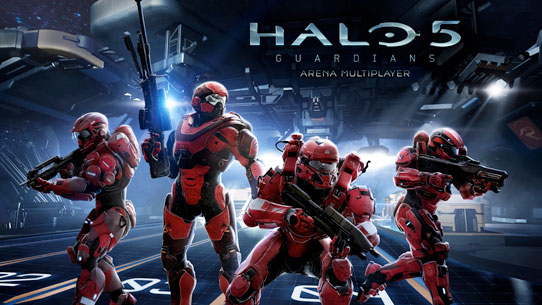 Arena
Arena multiplayer mode represents Halo's legacy of pure, skill-based 4-vs-4 competitive combat. Featuring a brand new, seven-tier, Competitive Skill Rating system (CSR), and matchmaking across multiple game types such as Breakout, Strongholds, Capture the Flag, Slayer, and more; all designed to push your talents to the limit.
Hundreds of REQ cosmetic customization options are usable in Arena, allowing the player to modify their appearance and tailor their game rewards without altering the all-important balance inherent in Halo 5: Guardians Arena multiplayer. Boosts can also be used to increase the RP and XP awards from successfully completing matches. REQ Points earned in Arena can be used to purchased REQ Packs containing items useful in both Arena and Warzone, so get into the fight and reap the rewards!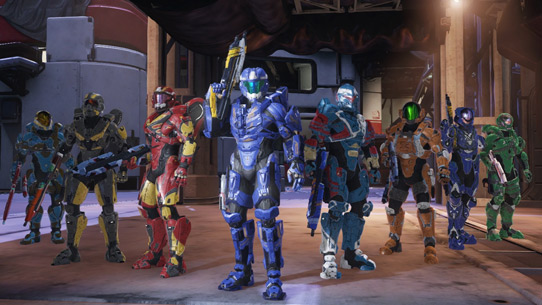 Customization
Open REQ Packs to unlock new armor sets, helmets, visors, weapon skins, and other accessories to tailor your Spartan's visual identity and leave a legendary impression on the battlefield. With hundreds of new options available, creating an awesome and unique look is easier than ever before. Examples include:
Armor: New and classic Mjolnir armor suits can be unlocked and equipped.
Helmets: The latest in Spartan military hardware is now available for issue!
Visors: For that special personalizing touch.
Weapon Skins: The last thing they'll ever see.
Assassinations: Leave a mark by customizing your assassination animations.
Emblems: What's your sign?
Stances: Looking good, Spartan!
TIP - Customizing your Spartan is as easy as pressing the controller's Menu button to access the Spartan Hub, and then selecting Customization.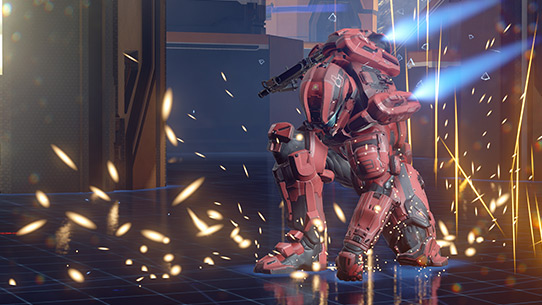 Spartan Abilities
Equipped with improved GEN2 Mjolnir armor, the new Spartan abilities available in the single-player Campaign carry over to Arena, making online matches more mobile and skill-based than ever. Thrust and clamber allow you to reach elevated ledges and platforms you wouldn't have been able to access in previous installments. This melds well with the new maps, given their emphasis on verticality. So look for ways to take the high ground!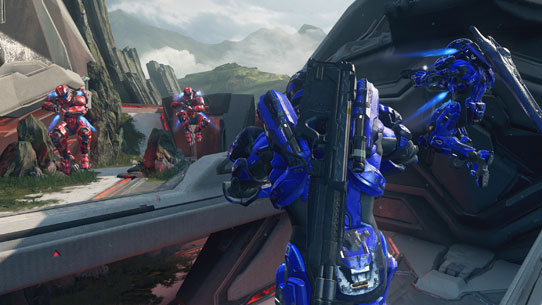 Expanded Armory
Although popular, combat-proven weapons like the Battle Rifle and Magnum have returned, they're now joined by several new weapons, like the rapid-firing SMG and multi-warhead Hydra Launcher. In addition to new weapons, some familiar weapons (like the Boltshot, Needler, and Carbine) have been overhauled, making them deadlier than ever.