User Profile
---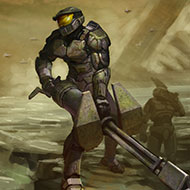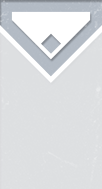 Recruit - Iron
6/100 Members

Est. 10/19/2015

Website | YouTube | Facebook
Introduction:
The Armored Federation is a Military Based which originally established on March 2nd, 2015 back on the Master Chief Collection. Our clan holds a very friendly environment to all of our members and others beyond the clan. Our goal is to strive as a clan, enjoy every moment we create together, and perhaps make a name for ourselves. Together, we are as close as a family.
Divisions:
Within the Armored Federation, we give our members a choice of where they want to be placed in the clan. We are consistent of an Army, and an Air Force.



Army: The Army is our conventional line of force, it will always be on the ground, fighting as a cohesive unit. Precision and Communication are very crucial things to possess. It is often for our Army dedicate themselves in achieving ground control in any type of situation.

Clan Activities:

The clan has a broad spectrum of activities that we rely upon for the sake of having fun and being together as a clan, some things may or may not be familiar by the typical player.





Clan Raids / Warfare (Competing against another military clan like ours.)

Warzone / Pursue Company Commendations

Video Directing (Making YouTube Videos)

Forge (Clan-wide sessions)

Requirements to Enlist:



Be at least fourteen years of age.

Be active on XBL and Halo 5, and capable of getting on whenever called upon.

Possess a working headset.

Have Kik Messenger /and/ Xbox SmartGlass on your phone / mobile device.

Be a good player. (Polite, Friendly, and Helpful.)

Chain of Command:



(ARCH) Arkavex (Archon // Clan Leader)

2/100 Members

Est. 5/13/2016

Hello, welcome to Delta Death Squad. We are a group of supreme badasses, and our one and only goal is to become the most supreme badasses in the universe. This is a very difficult goal to reach, for there are many supreme badasses in this universe. But I believe that with hard work, and determination, we can succeed. In order to reach this goal, we have set up rules (THERE ARE VERY FEW RULES). These rules are used to make sure that the squad is efficient as possible.

THE RULES (IN ORDER OF MOST ENFORCED):


<ul class="ordered">
You must always be respectful of ones sexuality, race, and religion.
You may not tease and or make fun of someone if they tell you to stop. (If they are OK with it, then you may tease and burn them.)
Respect is to be given to other companies, unless the other company is being disrespectful themselves.
If there is a dispute within the company between two members, contact a high ranking officer, so he/she can help take care of it.

[/list]These rules are enforced, and anyone caught breaking them with be given penalties, and if broken enough, can lead to being kicked out of the company.

If you wish to be recruited, you must meet the conditions:

You must play Halo 5 for at least three hours a week.
You must attend the company's weekly meeting at least twice a month.
You must be willing to wear the company's main color, which is any shade of black.
Must participate in at least one group activity per week.
Must participate in every company activity.

Exceptions can be made (except the armor color rule) if you talk to a higher ranking officer.



The ranking system of the company (in order of importance):

Leader (can only be one at a time)
CO-Leader (can only be one at a time)
Assistant (can only be one at a time)
Advisor (can only be three at a time)
Master Sergeant
Master General
General Rank 5
General Rank 4
General Rank 3
General Rank 2
General
Captain Rank 2
Captain
Major Rank 2
Major
Private Rank 2
Private
Recruit Rank 3
Recruit Rank 2
Recruit

In order to increase rank, you have to participate in 10 group activities, plus another 10 per rank (example. Recruit Rank 2= 10 activities, Recruit Rank 3= 20 activities, and so on.)



If you wish to reach the rank of Master General or above, you must reach these requirements:

You must play Halo 5 for at least 5 hours a week.
You must attend every company meeting.
You must participate in at least 5 group activities a week.
You must participate in every company activity.
You must be able to voice chat.
You must have the Xbox Smartglass app.

If you reach those requirements, you may become a master general, or above.





I hope you decide to join this badass spartan company.





-Sincerely,

Zygon456

9/100 Members

Est. 12/30/2015

Welcome Spartans to,

BUZZ MARTIAL ARTS

"Your place to Compete, Laugh and Play Halo"



HISTORY: Founded in 2001. Dennis Buzis the creator and founder of Buzz Martial Arts, aka "BMA91" gamertag has been playing and competing in Halo since 2001 with the original Halo game Combat Evolved on Xbox. BMA91 has competed in many local tournaments in Halo 1, 2, 3, 4 and 5. Competed in the 2012 Halo 4 Online World Championships and now presently competing in the 2016 Halo World Championships. BMA91 is a Major League Gamer and is a Premium member.Check out BMA91

GAMES: The system is Xbox One, and the games are Halo 5: Guardians & The Master Chief Collection. Here are the favorites,

-COMPETITIVE ARENA=For those of you that want to level & medal up high. Our playlists are Free For All, Team Slayer, Team Swat, and Doubles.
-WARZONE=Taking the company to the War Zone and just having fun while leveling up and of course winning to unlock cool stuff.
-CUSTOM GAMES= Online/Local Tournament & Friendlies. The Buzz Martial Arts Tournaments will be held either weekly on weekends or Monthly on weekends and cool prizes will be awarded. Members of Spartan Company get to compete for free and have a chance to win prizes for 1st, 2nd and 3rd place. Our Friendly matches are for practice and bragging rights only. Local tournaments will only be held at the Buzz Martial Arts Dojo in New York.
-OLD SCHOOL=Buzz Martial Arts Spartan company takes it back with THE MASTER CHIEF COLLECTION and will hold online and local Tournament & Friendlies with Halo games 1 thru 4. Our Favorite is Halo 2.
-CAMPAIGN=Based on Halo 5 & The Master Chief Collection, the games will be about Solo Challenges in campaign, Unlocking Achievements, also Coop challenges, and team coop challenges.

GOALS: Here are the Goals for The Buzz Martial Arts Spartan Company,

-Courtesy to all team members.

-Be Competitive

-Have Fun

RULES: To be a member of the Buzz Martial Arts Spartan Company, each member must follow these rules,

1-Members must follow the 3 Goals above

2-Members must be 18 years of age and up. Anyone UNDER AGE MUST have parent's permission to play Halo with us by email.

3-Members must be active with the team at least once a week by playing games in Halo 5 or The Master Chief Collection with members of the Spartan Company

4-Members must take part in our tournaments once a month.

5-Members that cannot attend weekly games or monthly

tournaments

must message the Buzz martial Arts company in advance as a sign of Courtesy to the team.

6-Members must check their Halowaypoint.com messages and must respond at least before the week is over, by Sunday.

7-Members can choose to communicate with mic or message on Xbox one during games. But during competitive team events, members must use mic to communicate with the team.

8-Members must complete games when entering with the team. No Quitting, idling, backing out while playing with the team.

9-Members must be ranked in and have medals in these playlists=Free For All, Team Slayer, Team Swat

10-Members must have a level rating of 20 or higher.



TOURNAMENT AND GAMEPLAY SCHEDULES: In order to coordinate tournaments and gameplay schedules I will email you thru Halo waypoint and thru your Xbox One messages. Download the free Xbox Smartglass app on your phone. This way you can get Xbox messages with times and dates right on your phone!