What's New
---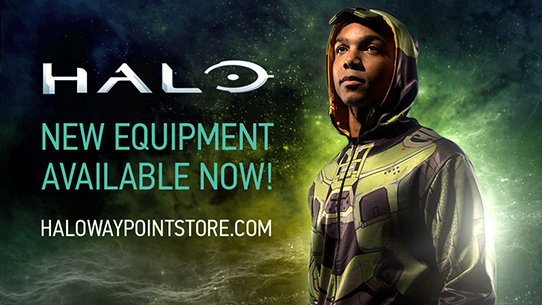 All new tees, hats, hoodies, accessories, and more now available at the official online store.
Featured Products
---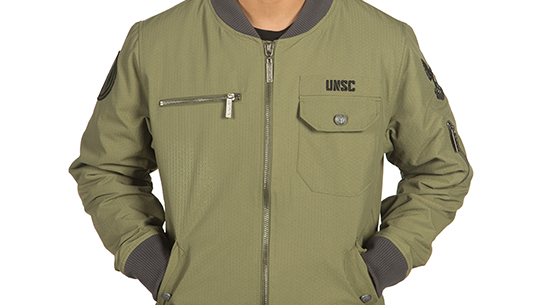 For legends of the UNSC, this premium quality custom bomber jacket is suitable for just about any occasion. Just don't wear it into battle. We haven't 'officially' tested it against a Needler volley.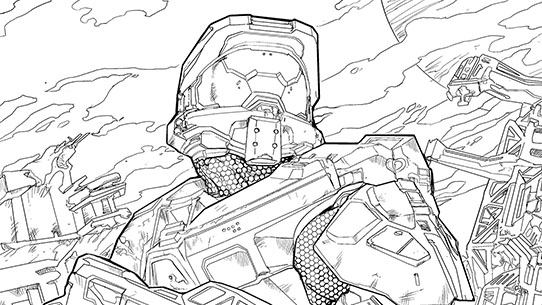 Your artistic skills will be tested, Spartan. Arm yourself and prepare for intense coloring action as you drop into forty-five black-and-white original illustrations filled with your favorite characters and vehicles from the Halo franchise. Create patterns and add some color to Master Chief, the UNSC Infinity, and more!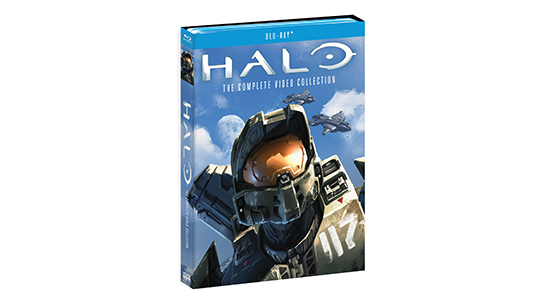 Explore the far reaches of the Halo universe with Halo: The Complete Video Collection on DVD and Blu-ray. This set includes the features Halo Legends, Halo 4: Forward Unto Dawn, Halo: Nightfall, and Halo: The Fall of Reach, as well as new commentaries for each feature by the Halo creative team and hours of bonus materials.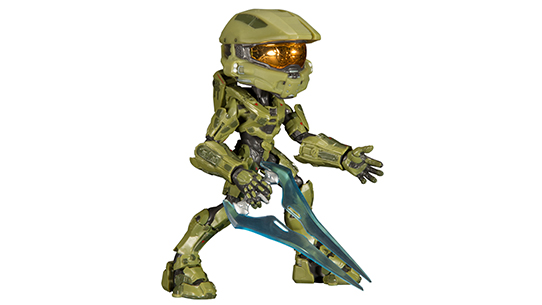 The Halo Vinyl Designer Series features the two most popular characters in the Halo universe: Master Chief and Locke. This limited-edition Master Chief figure stands 6' tall and wears his recognizable Mjolnir Powered Assault Armor with a battle-cracked visor and comes with an interchangeable M6G sidearm and Energy Sword.