What's New
---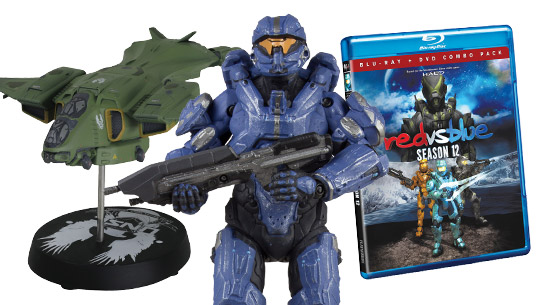 New products by Halo partners are now available or ready for your pre-order throughout our site. Go ahead, click on through and get yours today.
Featured Products
---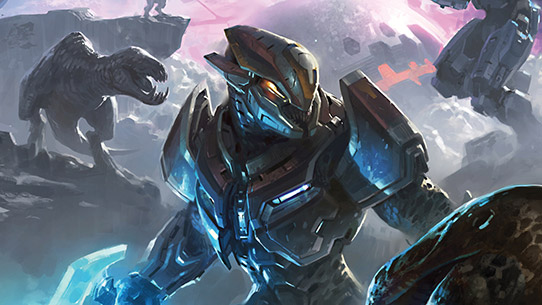 It is 2555, more than two years after the Master Chief went missing-in-action following a decisive conflict on Installation 00—the massive, extragalactic Forerunner construct known as the Ark—as part of the final chapter in humanity's bloody thirty-year struggle against the overwhelming forces of the Covenant in this novel by Peter David.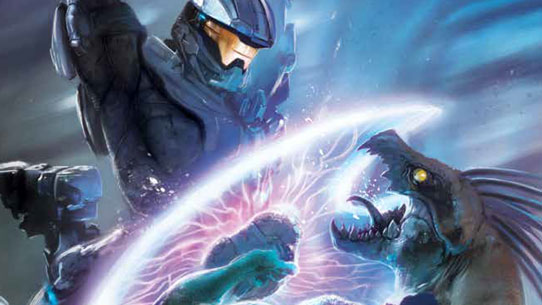 The fall of New Phoenix, Master Chief's return to action, and a dark plot by the Office of Naval Intelligence—all in this volume of the comic series Halo: Escalation collecting issues #7–#12.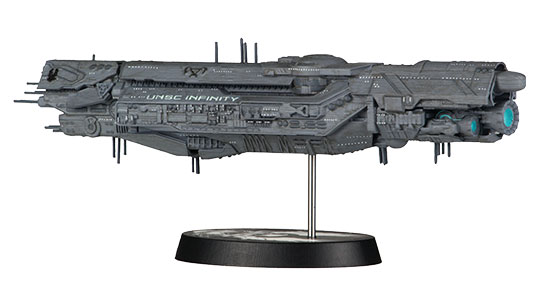 Without equal throughout all of the UNSC's naval forces, Infinity is the largest and most powerful vessel ever employed by humanity. Halo fans will appreciate the UNSC Infinity as an authentic, fully painted, 9-inch miniature replica. The Halo UNSC Infinity Ship Replica includes a UNSC branded display stand.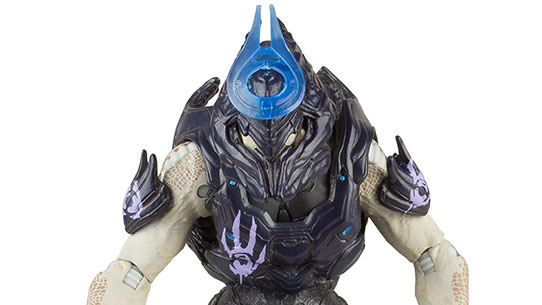 Merciless leader Jul 'Mdama comes equipped in Blue Zealot Armor—complete with holographic helmet symbol and redesigned Halo 4 Energy Sword.