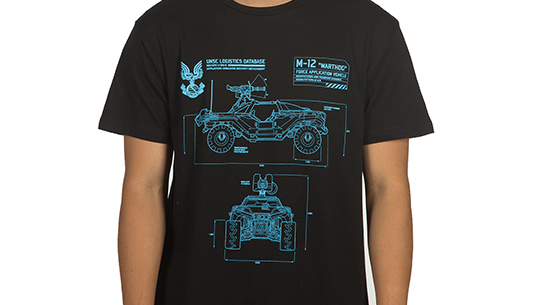 This 100% cotton, slim-fit tee, provides a detailed view of the Warthog, aka M12 Force Application Vehicle.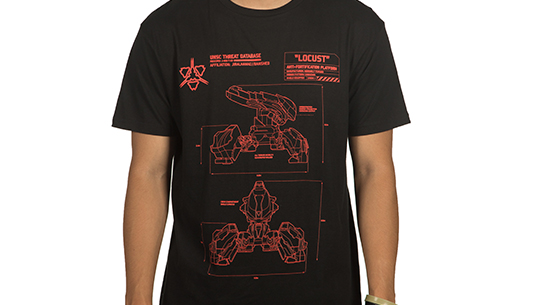 Gain an engineer's understanding of the Covenant's ubiquitous artillery unit, the Locust.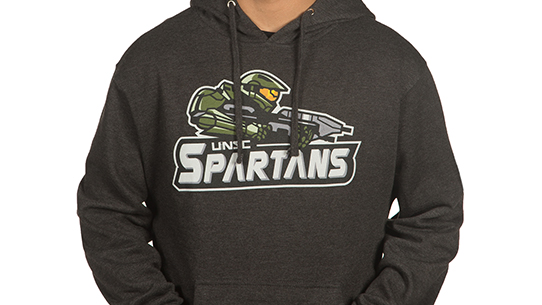 Show the world you're not afraid to side with super-soldiers by repping this team hoodie for the UNSC Spartans.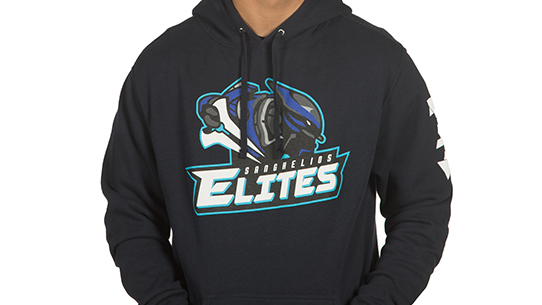 Show the world you're not afraid to side with a human-despising alien species by repping this team hoodie for the Sanghelios Elites.
Remember the Battle of Arcadia, and pay homage to one of the most legendary colony-ships-turned-warships in the Halo universe.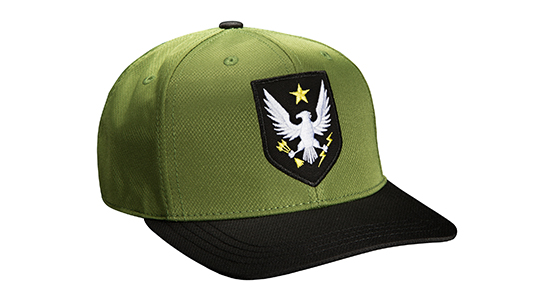 Take command of the UNSC by taking command of this snap-back hat.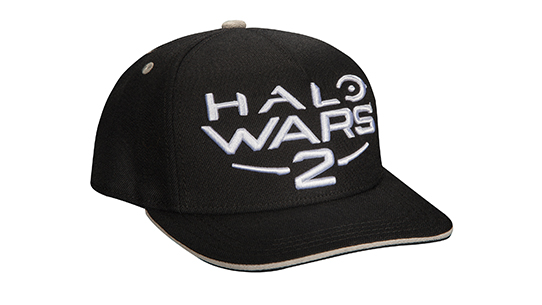 This Halo Wars 2 hat features an embroidered front logo and an adjustable snap-back fit.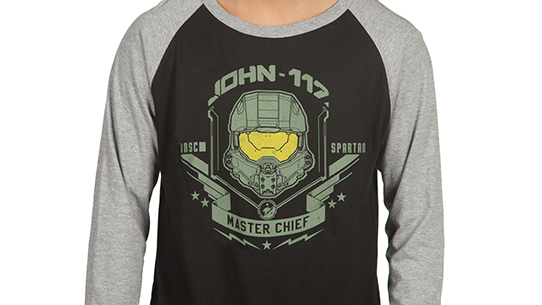 Try to ignore the paradoxical implications while celebrating the past 10 years of dominating your foes as Master Chief, a legend of the 26th century. Time is weird.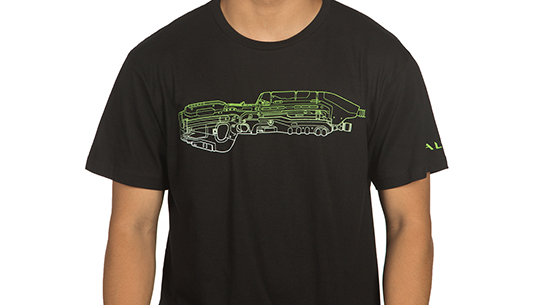 Who cares if the sun's out, cause your gun(s) will always be out with this schematic representation of the iconic MA37 Individual Combat Weapon System.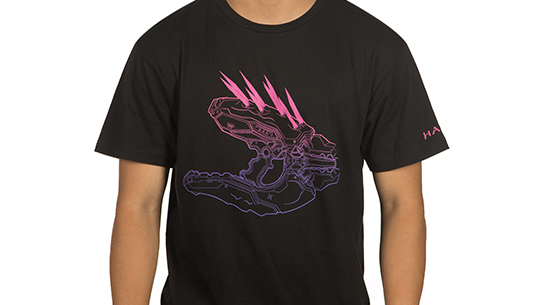 Keep your friends close, and your enemies on your t-shirt. Might work as a disguise in the event of a sudden Covenant Dropship arrival.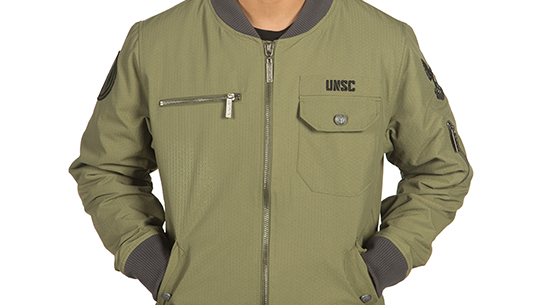 For legends of the UNSC, this premium quality custom bomber jacket is suitable for just about any occasion. Just don't wear it into battle. We haven't 'officially' tested it against a Needler volley.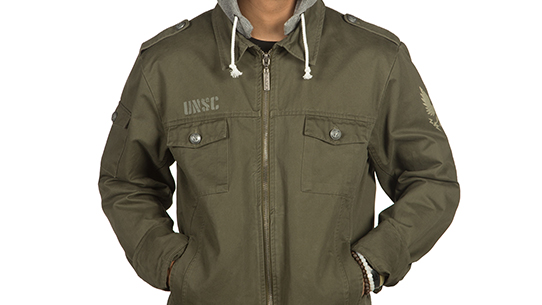 Perfect for missions in unpredictable environments, this classic UNSC Army Jacket is 100% cotton and comes with a removable hood.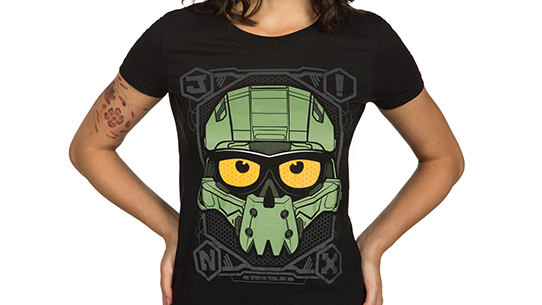 Master Chief meets J!NX - get the best of both worlds. Now that dreaded decision whether to wear a J!NX skull tee or a Halo tee is no longer an issue.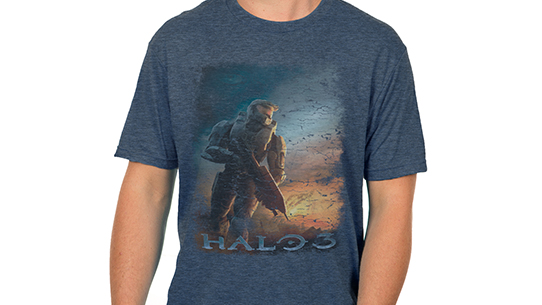 Celebrate 10-years of pwning the Covenant as Master Chief in Halo 3 with this celebratory tee.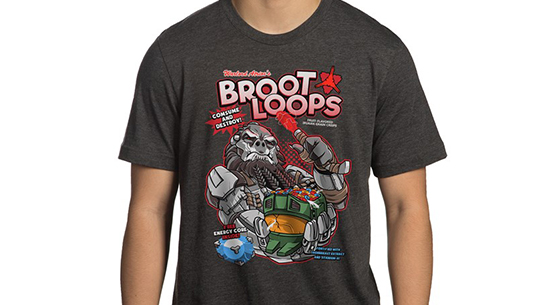 Warlord Atriox's Broot Loops are here and part of a balanced breakfast. Fortified with thornbeast extract and Titanium-A!