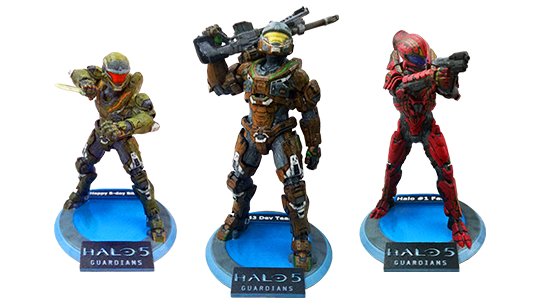 Bring your Spartan into the real world with a 3D Print! Log in to your Xbox Live account, customize your Spartan, click the 3D Print button, and complete your order at Sandboxr.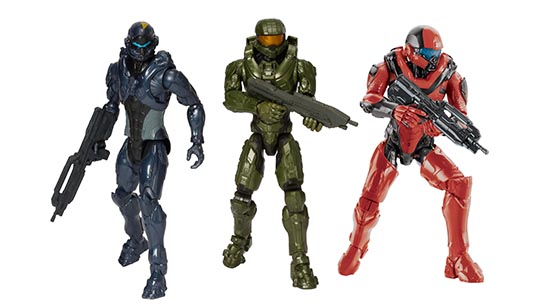 Step into the Halo universe with the new Mattel 12" figure series. Featuring 15 points of articulation and weapon accessory, characters come ready to recreate battles or launch new UNSC missions.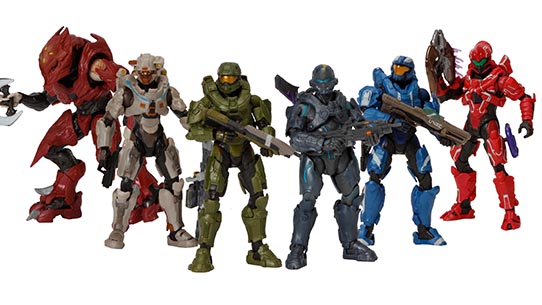 Mattel's new 6" action figure series brings the world of Halo to life! This highly poseable collector's series includes interchangeable, mix-and-match armor parts and weapon accessories so you can customize your figure for play or display.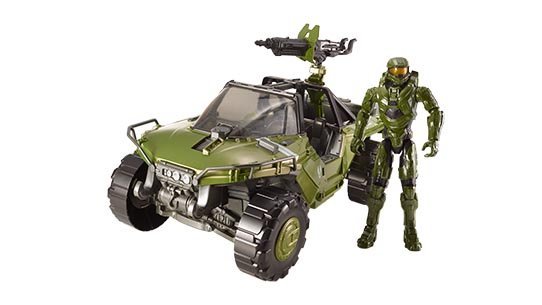 The UNSC's most versatile ground vehicle now in deluxe 21" scale! The Warthog has a renowned legacy for ruggedness, ease of use, and adaptability to a wide variety of combat situations. Vehicle includes fully articulated 12" Master Chief figure and weapon.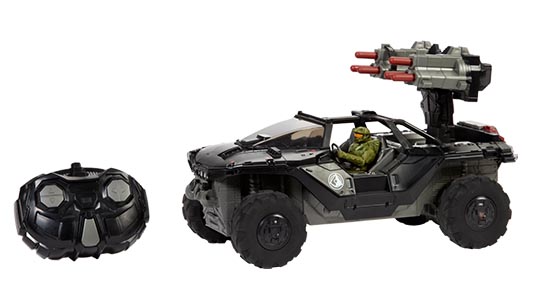 ONI Anti-Tank Warthog Radio Control vehicle is fully functional with forward/backward and right/left steering. This "Rocket Hog" comes equipped with an M79 Multiple Launch Rocket System (MLRS) capable of firing six missile projectiles by remote!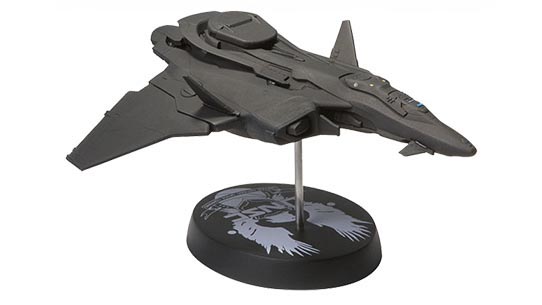 Winter-class ONI Prowlers are stealth warships deployed by the UNSC for strategic reconnaissance, agent infiltration, and covert asset transport. As seen in Halo 5: Guardians, this detailed polyresin replica is 6" long and includes display base.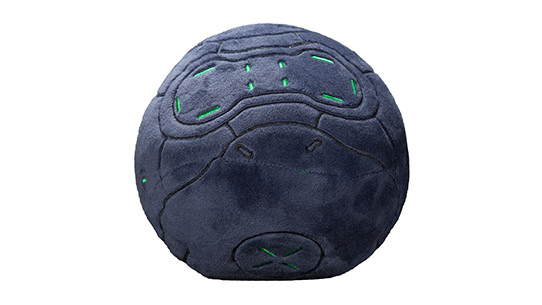 Oh, no, explodey, roundy things! This plush is a blast. Give it a toss and hear it go boom!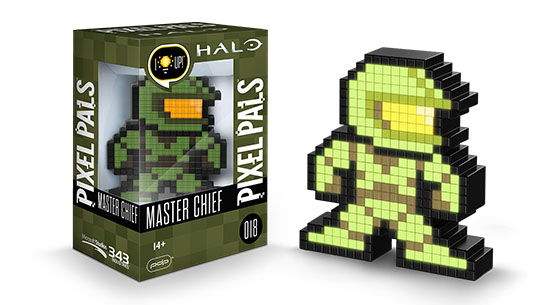 Show off your love of Halo with the Pixel Pals collectable Master Chief figure! At 6 inches tall, this figure features his trademark green armor and is lit by 2 AAA batteries (not included).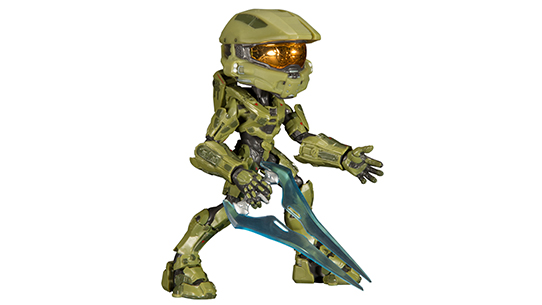 The Halo Vinyl Designer Series features the two most popular characters in the Halo universe: Master Chief and Locke. This limited-edition Master Chief figure stands 6' tall and wears his recognizable Mjolnir Powered Assault Armor with a battle-cracked visor and comes with an interchangeable M6G sidearm and Energy Sword.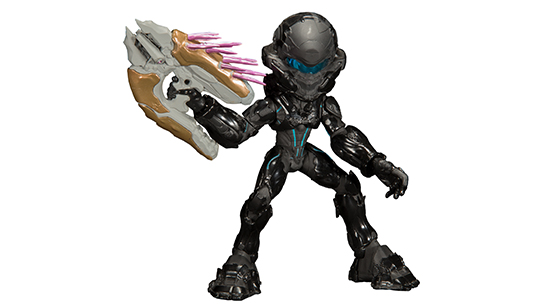 The Halo Vinyl Designer Series features the two most popular characters in the Halo universe: Master Chief and Locke. This limited-edition Jameson Locke figure stands 6' tall, wears a midnight-black version of his recognizable Hunter GEN2 Armor, and comes packing a Needler.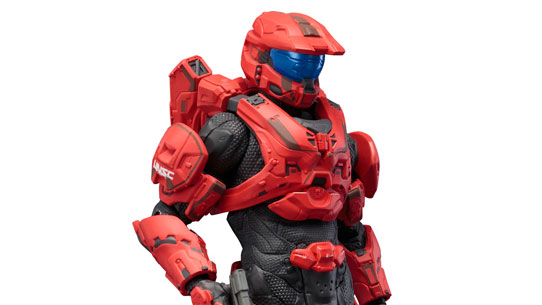 Never pick between red or blue again! This special double set comes with two base tech suits, red Mark VI armor, blue Mark V armor, two Magnums and two Energy Swords. Tech suits are compatible with other Halo ARTFX+ armor sets from Kotobukiya. Each statue features 10 points of articulation in the upper body, allowing you to pose and display your troops as you like!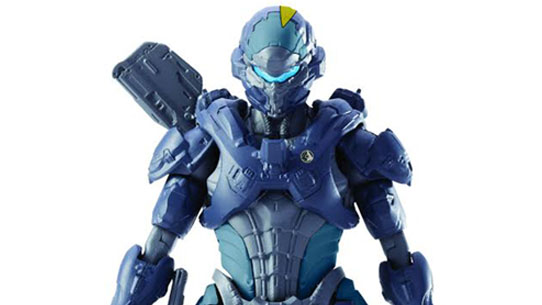 Build a detailed, articulated model of Spartan Jameson Locke without paint, glue or cutting required. Pieces simply snap together to allow for the pride of model building without a huge time commitment.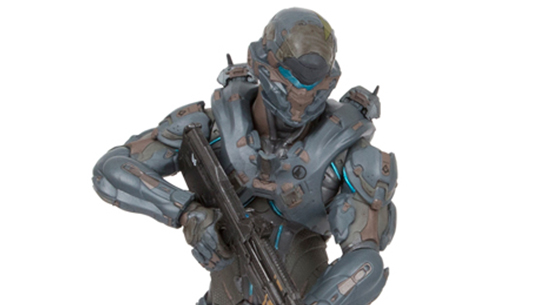 Jameson Locke has the knowledge and skills to take out any threat. Will he replace the Master Chief as the UNSC's top super soldier? This game-accurate Spartan Locke deluxe figure is ready for action in his sleek blue chrome armor with illuminating blue accents.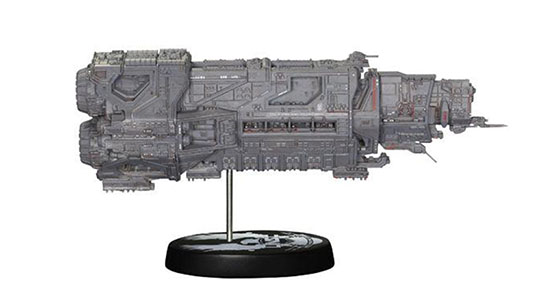 The UNSC Pillar of Autumn is a Halcyon-class light cruiser ship and first appeared in Halo: Combat Evolved. This highly detailed ship replica comes in at just under 8" long, and display base is included.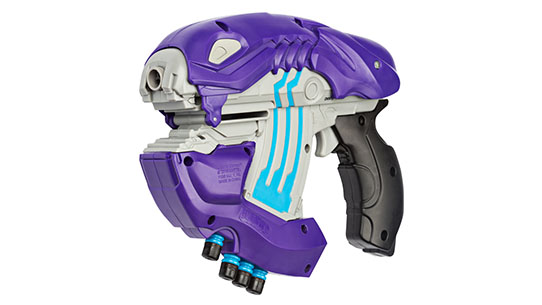 Deals 10 DU damage per hit. Perfect for close to medium range combat. Doubles efficiency when dual wielded—though we don't recommend this for anyone lower than SPARTAN-II.