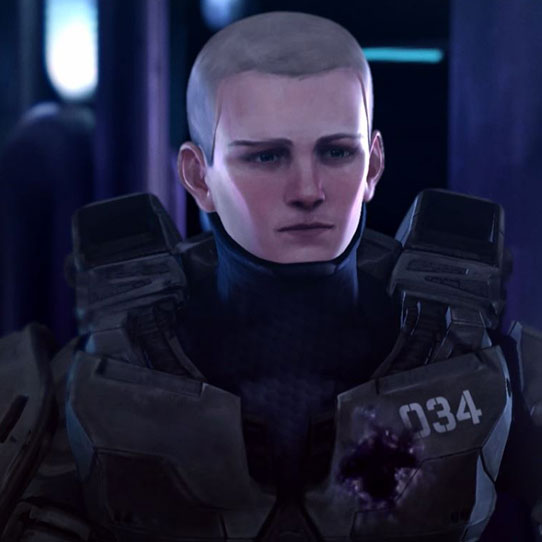 Samuel-034
Petty Officer, Second Class
Species:

Human

Homeworld:

Harvest

Service Number:

S-034

Affiliation:

UNSC Navy (S-II)
Height:

7ft 4in (223.4cm) [with armor]

Weight:

298lbs (135kg) [without armor]

Born:

July 10, 2511

Died:

November 27, 2525
Summary
Samuel-034 was a Spartan-II super-soldier who worked closely with Spartans John-117 and Kelly-087 until his death in 2525. Samuel was the first Spartan-II to be killed during the Covenant War, at the age of 14.
History
Samuel was a quiet, careful listener, and extremely sociable among his fellow Spartans. He cared little for those outside the program, and sometimes displayed ruthless pragmatism when it came to dealing with enemies, including human rebels.
Like all of the SPARTAN-II candidates, Samuel was an extremely talented individual, destined for a great purpose. He recovered from the physical augmentations faster than any of the other Spartans and was the largest and strongest of the Spartan-II personnel. Samuel often acted as Blue Team's second-in-command and was one the Master Chief's closest friends. During Blue Team's first sortie against the Covenant at Chi Ceti IV, Sam's vacuum suit was ruptured by an enemy's plasma pistol shot, making it impossible for him to escape a bomb the team had placed to destroy a Covenant warship. Instead, he single-handedly held off Covenant forces while his teammates escaped, and was later marked as "missing in action" by John-117. As tragic was it was, this act provided the foundation for not only Blue Team, but the entire SPARTAN-II program, to contest the Covenant. Though it would require sacrifice, they now knew this seemingly unstoppable enemy could be beaten
RELATED EXPERIENCES
BOOKS
Halo: The Fall of Reach
Halo: First Strike
COMICS
SHOWS
Halo: The Fall of Reach (animated series)
Related Products
---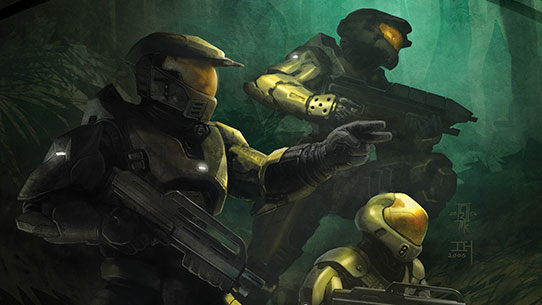 In this Eric Nylund novel, the Spartan-II program has gone public. Tales of super-soldiers fending off thousands of Covenant attacks have become the stuff of legend. But just how many Spartans are left?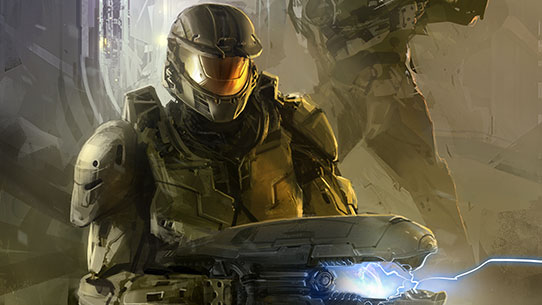 In this novel by Eric Nylund, the Covenant show no mercy as they continue to assault every human world they can find, but in their way lies humanity's great champion, Spartan-117, the Master Chief.