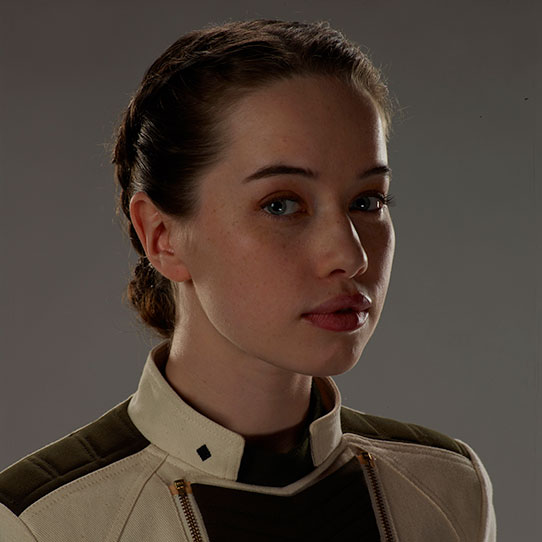 Chyler Silva
Officer Cadet
Species:

Human

Homeworld:

Cygnus

Affiliation:

Corbulo Academy of Military Science
Hair color:

Brown

Eye color:

Brown

Died:

April 26, 2526
Summary
Chyler Silva, an officer cadet of the UNSC, attended Corbulo Academy of Military Science (CAMS) during the final years of the Insurrection and the start of the Human-Covenant War. The daughter of two UNSC soldiers, she spent her youth on the colony world of Cygnus, where tensions flared between the UNSC and rebel forces on a regular basis. Insurrectionist attacks eventually resulted in the deaths of both her parents, prompting her to enlist in the UNSC once she was of age. Chyler joined Corbulo Academy as a freshman cadet of the Class of 2529 and was assigned to Hastati Squad, led by Senior Cadet April Orenski. Driven by the loss of her parents, she devoted herself to her education, and scored top marks during training exercises.
On April 26, 2526, the Covenant invaded the planet of Circinius IV and attacked Corbulo Academy. When Spartan Master Chief Petty Officer John-117 arrived with SPARTAN-II Blue Team to aid in the evacuation of the school, he revealed to Chyler and the surviving members of Hastati Squad that they were among the few surviving humans left on the entire planet. As the Master Chief led them to the evacuation point, Chyler valiantly provided the cover fire necessary for squad mate, Cadet Thomas Lasky, to commandeer Superintendent General Daniel Black's private Warthog. Unfortunately, during Hastati Squad's escape, a Needler round hit Chyler, fatally wounding her. Her death would have a strong impact on Cadet Lasky, a close friend and budding romantic interest. Over thirty years later, he continued to carry her dog tags with him.
Related Experiences
Shows
Related Products
---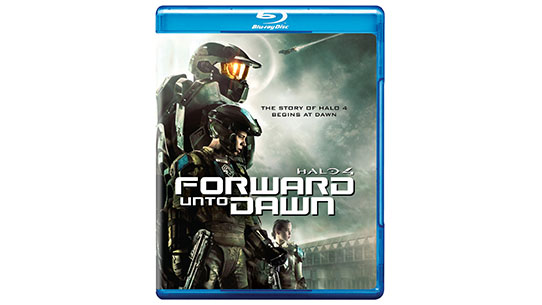 Set against the backdrop of a United Nations Space Command (UNSC) military academy, a group of cadets are training to be the next generation of leaders in the UNSC's ongoing war with insurrectionists in the outer colonial planets.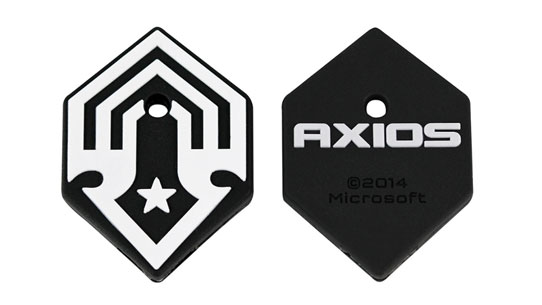 You hold the key to the Corbulo Academy of Military Science—or, possibly to your house. Show your allegiance with this custom logo keycap. Axios!