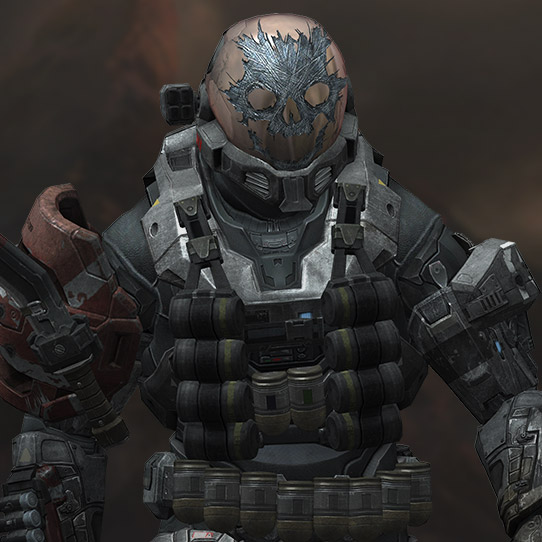 Emile-A239
Warrant Officer
Service Number:

S-A239

Affiliation:

UNSC Army (S-III)

Species:

Human

Homeworld:

Eridanus II
Height:

6ft 10in (208.4cm)

Weight:

234.7lbs (106.5kg)

Born:

March 11, 2523

Died:

August 30, 2552
Summary
Emile believed that clinging to one's humanity during a conflict, where loss equals extinction, is about as rational as drowning in a pool of your own blood--they cannot co-exist, so he decided early on in his career to never let them.
Emile was loud and flashy in combat, which inevitably drew attention to his actions during combat. He wanted to prove to everyone (as well as himself) that he was not afraid of the enemy nor was he afraid of doing whatever was necessary to win this war. It was for this reason that Emile was often guilty of overkill, but his apparent sadism was in actuality an affectation-- he did what he did because he knew that it could potentially break the enemy's will to fight, not necessarily because he enjoyed it. The one personal action Emile took to signify his victories were the scratches he made on his visor--each of the hundreds of marks that make up its skull-visage in order to threaten the Covenant opposition at first sight.

Emile was born on Eridanus II. Although his parents had been killed during Insurrection activity when he was very young, his older brother took care of him on Luxor. During the fall of the planet, his brother sacrificed himself so that Emile could escape. This had a profound impact on the previously exuberant and rebellious youth. Subsequently, he was taken along with hundreds of other orphans to fill out the SPARTAN-III program. Emile quickly adapted and excelled in his training after discovering that he could fill the hole in his heart with the corpses of the Covenant. Emile graduated from the program at the age of 13, though his aptitude was such that he was removed from the general population of Alpha Company to be used for tasks that required a more skillful hand.
Related Products
---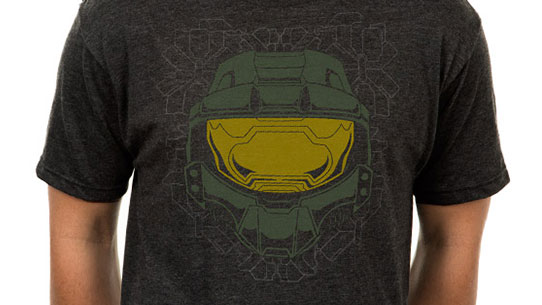 This soft cotton tee featuring the Master Chief's helmet is reserved for you, Reclaimer.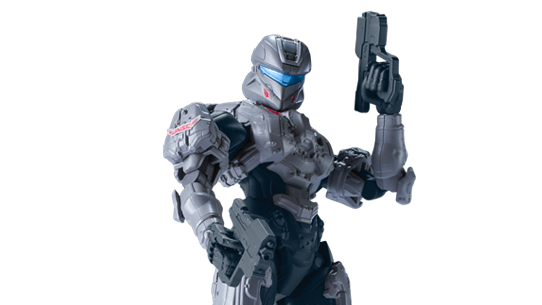 Bandai SpruKits allows fans of all ages to build a five-inch tall, articulated figure of Spartan Commander Sarah Palmer.