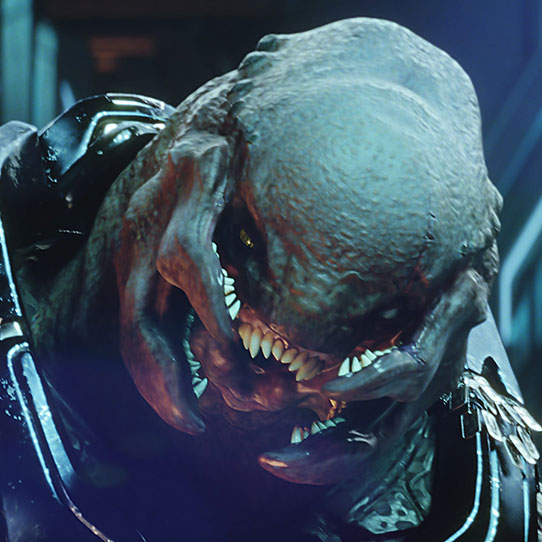 Gek 'Lhar
Commander
Species:

Sangheili

Homeworld:

Sanghelios

Affiliation:

Covenant

Height:

8ft (245.3cm)
Weight:

327lbs (148.3kg)

Eye Color:

Gray / White (injured eye)

Born:

October 19, 2499

Died:

2558
Summary
Sangheili field commander Gek 'Lhar was born on the island of Alytcos, just off the northern shores of Kaepra. He served for decades during the Covenant's campaign against humans, only to watch the once mighty empire crushed under the weight of the Great Schism. 'Lhar was a ruthless warrior within the Covenant, but his service to Jul 'Mdama was unwavering and incredibly fervent, matched only by his hatred for humans. In fact, 'Lhar had collected the dog tags of the Spartans he has killed, often adorning them on his person as evidence of his ferocity. During the final days of the UNSC's campaign on Requiem, 'Lhar would be killed by Fireteam Majestic.
Related Experiences
Games
Related Products
---
Halo 4 marks the start of a new chapter in the iconic franchise that's shaped entertainment history and defined a decade of gaming.
Created by the renowned designers at 3A, the Spartan Thorne collectible figure stands 13" tall, is illuminated by multiple LEDs, and includes magnetic accessories!