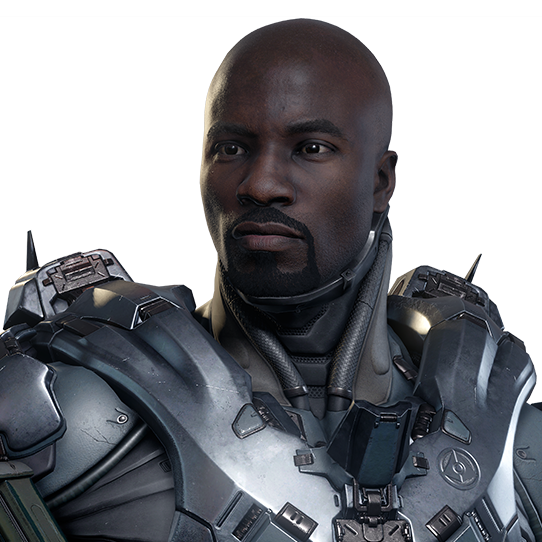 Jameson Locke
Lieutenant Commander
Species:

Human

Homeworld:

Jericho VII

Service Number:

73808-03153-JL

Affiliation:

Spartan
Hair Color:

Black

Eye Color:

Brown

Born:

March 15, 2529
Summary
A top agent for the Office of Naval Intelligence, Jameson Locke serves as an ONI Acquisitions Specialist, retrieving important objects held by the enemy, as well as tracking and eliminating high-value targets. Intelligent and outgoing, Locke is quick to solve a range of complicated situations as much with his brain as with his combat skills.
Career
At age six, Locke was evacuated from his homeworld mere minutes ahead of its destruction by Covenant forces. Locke was orphaned in the attack, losing everything and everyone he had ever known in a matter of moments. As a result, Locke became a ward of the state and was raised surrounded by other children who had suffered the same loss. As they grew older, many of these youths eventually enlisted in the UNSC, eager for a chance at revenge against the Covenant. Locke, however, still blamed the government for failing to defend his homeworld. Arriving at the conclusion that the UNSC was incapable of protecting anyone else, he struck out on his own and became a freelancer, selecting and hunting targets of his own volition.
While his actions were unconventional and motives born of dissent, they eventually caught the eye of the Office of Naval Intelligence. With some very specific roles in mind for the rough but talented youth, ONI approached Locke with an offer: come home and let us train you to be even better. Finally sensing an opportunity to find greater purpose, Locke found the strength to let go of his resentment, and entered an extensive training program. Given the chance to hone his skills to perfection, Locke has become one of ONI's top field agents.
Related Experiences
Games
Halo: The Master Chief Collection
Shows
Related Products
---
Follow Jameson Locke and other Office of Naval Intelligence (ONI) agents as they fight for their survival and ultimately choose between their loyalties and their lives.
An unstoppable force threatens the galaxy, and the Master Chief is missing. An epic story and two new multiplayer modes mark the greatest evolution in Halo history.