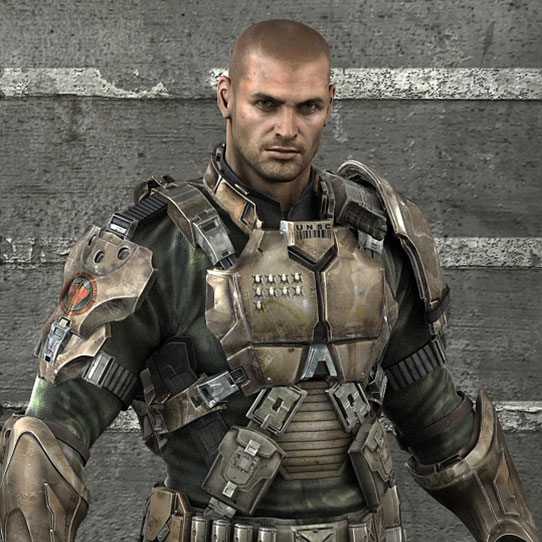 John Forge
Sergeant
Species:

Human

Homeworld:

Earth

Service Number:

63492-94758-JF

Affiliation:

UNSC Marine Corps
Height:

6ft 3in (190.5cm)

Weight:

215lbs (97.5kg)

Born:

May 29, 2501

Died:

February 25th, 2531
Summary
A born troublemaker, John Forge frequently found himself in trouble thanks to various acts of insubordination and off-base rowdy behavior. Nevertheless, Forge's bravery and dedication to humanity remained unquestioned, and he enjoyed considerable respect among the Marine Corps contingent aboard the UNSC Spirit of Fire and with officers who could overlook his . . . unprofessional . . . attitudes. Captain Cutter, in particular, trusted Forge's instincts and allowed him to exercise a degree of authority that far outstripped his official rank.
Assigned to the Spirit of Fire, Forge personally secured survivors from the UNSC Prophecy and provided field leadership during operations on Harvest, Arcadia, and a Forerunner shield world. It was on this artificial Forerunner planet that Forge sacrificed his own life to buy the Spirit enough time to escape the world's destruction.
Related Experiences
Games
Related Products
---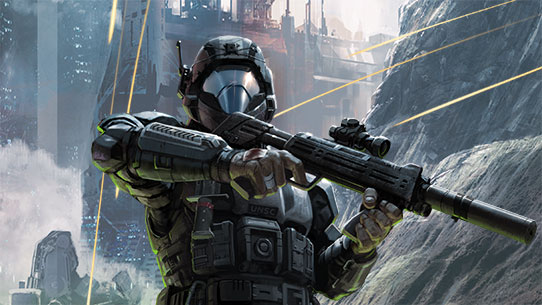 With the Covenant War finally over, is it time for Gunnery Sergeant Edward Buck to finally retire to the sidelines for a life he could only dream about…or is he prepared to step up and become part of the military's new blood?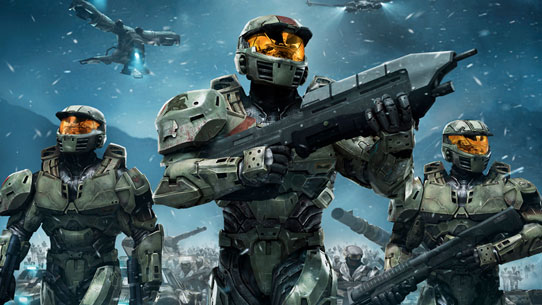 Halo Wars is an exciting strategy game where players experience the epic battles that marked the beginning of the Human-Covenant War.