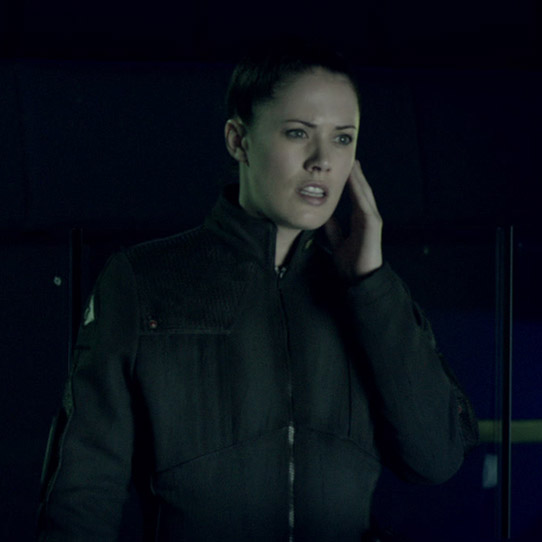 Jordan Gaines
Lieutenant
Species:

Human

Homeworld:

Arcadia

Service Number:

73968-00463-JG

Affiliation:

ONI
Hair Color:

Brown

Eye Color:

Green

Born:

2533

Died:

2556
Summary
Jordan Gaines was born on Arcadia, in 2533. In the midst of a Covenant invasion in 2531, her family refused to evacuate. Defiantly, they even went on to contribute to the rebuilding efforts in Arcadia City, eventually becoming deeply involved in the colonial government. As a child, Gaines was friends with Tedra Grant, an eventual member of the SPARTAN-IV Project.
In mid-2549, the Covenant return to Arcadia and this time there was be no stopping them. Though Gaines and her father were able to be evacuated, her mother and extended family remained trapped on the planet when a Covenant fleet incinerated all major urban areas. Gaines and her father soon relocated to a refugee area on Mars where her father quickly rose to take a leadership position. In early 2552, Gaines enlisted in the UNSC Air Force, where she was assigned to security forces at Syrtis Major aerospace port. In November of that same year, her father was killed on Mars as the High Prophet of Truth's fleets systematically bombard every colony within the Sol system. Gaines' extensive experience with colonial administration and politics caught the attention of ONI Section One recruiters, and she eventually transferred fully to ONI in 2554.
Related Experiences
Shows
Related Products
---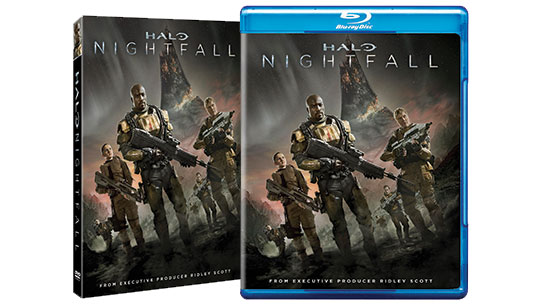 Follow Jameson Locke and other Office of Naval Intelligence (ONI) agents as they fight for their survival and ultimately choose between their loyalties and their lives.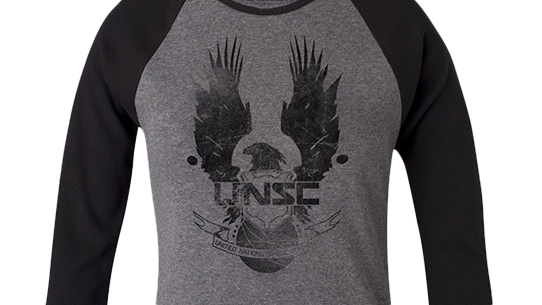 Join a force for good and support the UNSC with this long-sleeved graphic tee woven from cotton and featuring a woman's retail-fit cut.