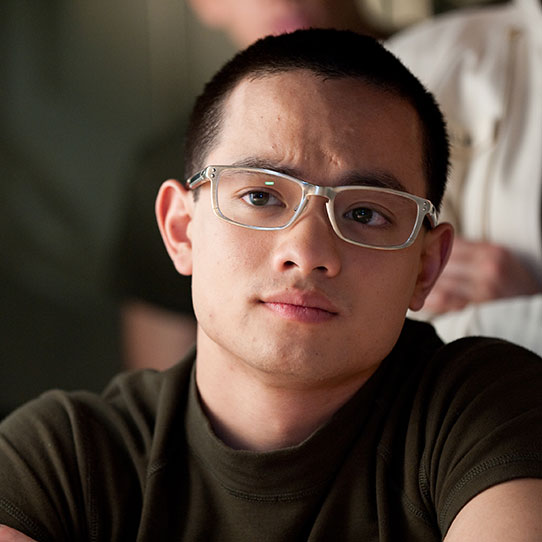 Junjie Chen
Officer Cadet
Species:

Human

Homeworld:

Earth

Affiliation:

Corbulo Academy of Military Science
Hair Color:

Black

Eye Color:

Brown

Died:

April 26, 2526
Summary
Earth-born freshman Cadet Junjie "JJ" Chen was an officer cadet at the UNSC Corbulo Academy of Military Science, class of 2529. Five years after the death of his mother, Chen attended the academy to satisfy his father's wishes. As a member of Hastati Squad under the leadership of senior cadet April Orenski, Chen displayed exemplary academic performance. Conversely, his combat scores were sub-par, a result he blamed on squadmate Thomas Lasky's early leadership woes. Despite his journey from Earth to Circinius IV, training at Corbulo was the first time Chen experienced cryo-sleep.
On April 26, 2526, the Covenant attacked Circinius IV, home of Corbulo Academy. Hastati Squad initially gathered at the academy's space elevator for planetary evacuation. The squad fled to the dormitory after a Covenant corvette destroyed the tether, violently ending the evacuation. Chen attempted to lead the squad to the school's armory, but after turning down what seemed like an empty hall, Chen signaled the team to a sudden stop when he encountered a camouflaged Sangheili Zealot. The Zealot impaled Chen on its energy sword, killing him instantly.
Related Experiences
Shows
Related Products
---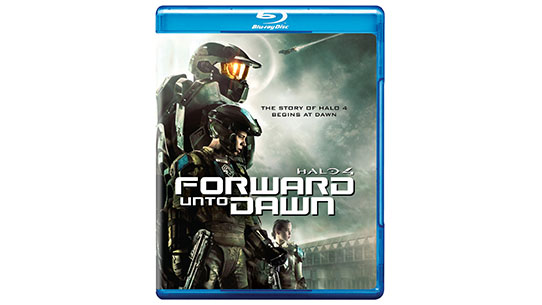 Set against the backdrop of a United Nations Space Command (UNSC) military academy, a group of cadets are training to be the next generation of leaders in the UNSC's ongoing war with insurrectionists in the outer colonial planets.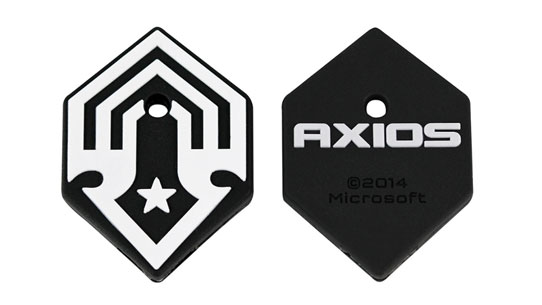 You hold the key to the Corbulo Academy of Military Science—or, possibly to your house. Show your allegiance with this custom logo keycap. Axios!