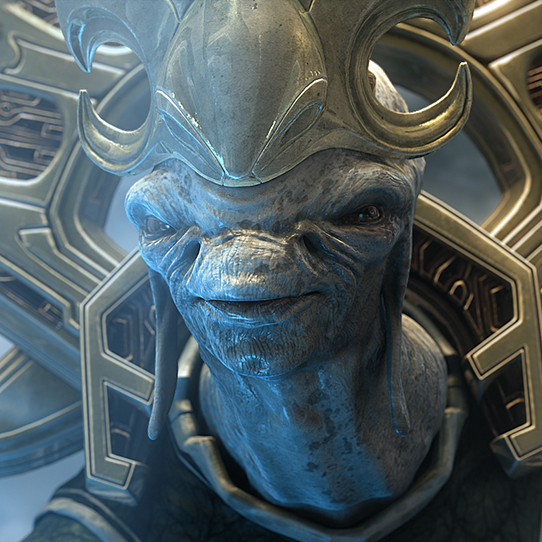 Prophet of Regret
Lod Mron
Rank:

Hierarch

Species:

San'Shyuum

Homeworld:

High Charity

Affilliation:

Covenant High Council
Height:

7ft 2in (218.3cm)

Weight:

204.1lbs (92.6kg)

Born:

October 28, 2461

Died:

November 2, 2552
Summary
The Prophet of Regret was the youngest of the three Hierarchs during the last Age of Reclamation. When he was Vice Minister of Tranquility, Lod Mron recognized a shared ambition in his superior, the Minister of Fortitude. Together, the two Prophets ascended to the rank of Hierarch by leveraging the discovery of humanity and using the Covenant war machine against this newfound species. As the High Prophet of Regret, Lod Mron worked with the Elites to obliterate every human world they found. Failing to seize control of the Portal to the Ark, Regret fled to Delta Halo, where he was swiftly tracked down and killed by the Master Chief.
Related Experiences
Games
Halo 2
Halo 2: Anniversary
Halo: The Master Chief Collection
Halo: Wars
Books
Halo: Contact Harvest
Halo: The Cole Protocol
Halo: The Fall of Reach
Comics
Related Products
---
Honoring the iconic hero and his epic journey, the Master Chief's entire story is brought together as The Master Chief Collection, a collection of all four Halo games, including the re-mastered Halo 2: Anniversary, all at Xbox One visual fidelity and 60 fps.
Square Enix lets you display your love for the award-winning Halo franchise with your very own Halo 2 Master Chief Play Arts Kai figure.