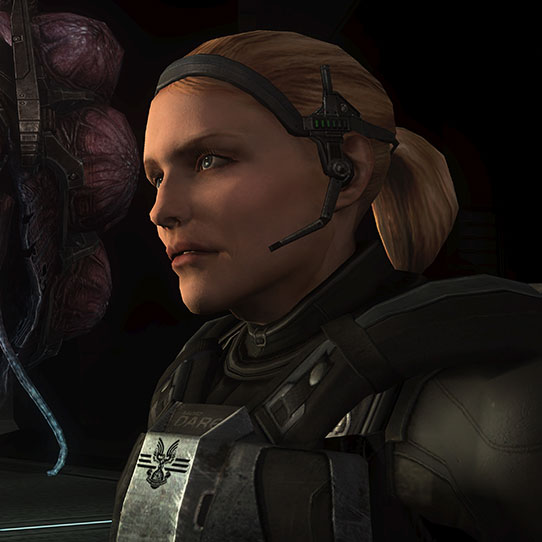 Veronica Dare
Captain
Species:

Human

Homeworld:

Actium

Service Number:

73998-38490-VD

Affiliation:

ONI Section One
Height:

5ft 7in (170cm)

Weight:

153lbs (69.4kg)

Born:

December 4, 2515
Summary
Like most agents of the Office of Naval Intelligence, Captain Veronica Dare's role and purview within Section One is carefully guarded. Her most notable military operation on record occurred on October 20, 2552, when UNSC forces engaged head-on with the Covenant fleet above Earth. Operating from UNSC Say My Name during the conflict, Dare requisitioned Alpha-Nine, a squad of ODSTs, in an effort to procure critical data from a highly protected location below New Mombasa's ONI Alpha Site. Deployed from the cruiser, Dare and the squad - led by Gunnery Sergeant Edward Buck - managed to secure the data, a Tier One asset by the name of Vergil. This information resulted in the discovery of an immense Forerunner artifact buried between New Mombasa and the town of Voi. The machine was capable of generating a portal which could transport ships to the Forerunners' remote Ark installation. It was this finding that eventually led to humanity's victory in the war.
POST WAR
Following the end of humanity's war with the Covenant, Dare rekindled her romance with Gunnery Sergeant Edward Buck. Unfortunately, opportunities to solidify a more long-term relationship have continued to be pushed aside, due to both Dare's continued work within ONI, as well as Buck's eventual initiation into the SPARTAN-IV program. Dare's current missions for ONI remain classified.
RELATED EXPERIENCES
GAMES
BOOKS
Related Products
---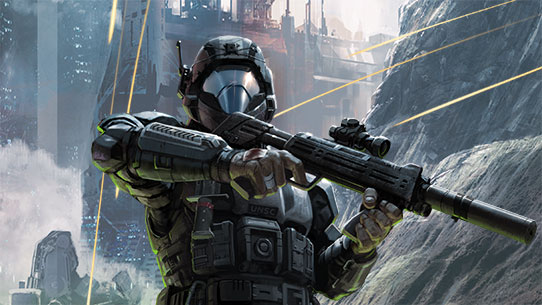 With the Covenant War finally over, is it time for Gunnery Sergeant Edward Buck to finally retire to the sidelines for a life he could only dream about…or is he prepared to step up and become part of the military's new blood?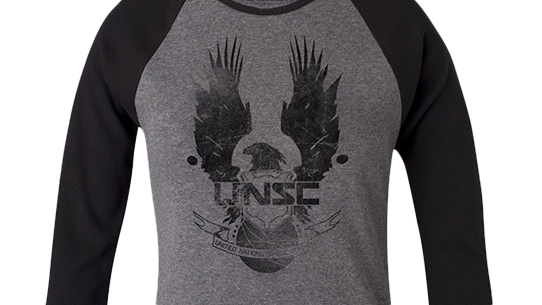 Join a force for good and support the UNSC with this long-sleeved graphic tee woven from cotton and featuring a woman's retail-fit cut.