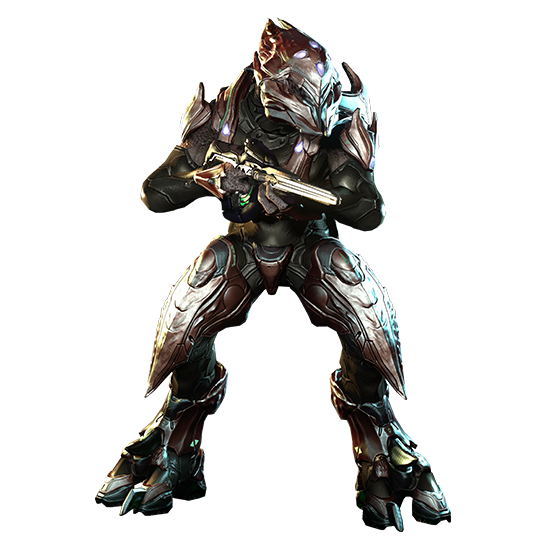 Zealot
Elite Sangheili Warrior
Species:

Sangheili
Homeworld:

Sanghelios
Summary
The merciless Zealots are without question the highest established Covenant military class. These powerful Sangheili warriors now largely represent both military and religious authority within the alliance, having taken many of the roles previously filled by the San'Shyuum. Historically, Zealots have been known for their ruthlessness, cruelty, and fervent dedication to the Great Journey, even within the context of the Covenant. These characteristics are rivaled only by their cunning ability to track and eliminate targets.
Functionality
Although these Sangheili warriors operate in a command capacity, they have not been spared from combat on the front lines—nor would they ever entertain such a notion. Zealots are still actively deployed to hunt down their opponents, using the absolute pinnacle of spec ops tools and weaponry in order to complete their objectives. Zealots represent those most devout in their following of the Forerunners, if not out of faithful reverence, then out of the belief that the Sangheili should be the true inheritors of the Forerunners' technological legacy.
Related Products
---
Honoring the iconic hero and his epic journey, the Master Chief's entire story is brought together as The Master Chief Collection, a collection of all four Halo games, including the re-mastered Halo 2: Anniversary, all at Xbox One visual fidelity and 60 fps.
Halo: Escalation Volume 1 spans the first two actions-packed story arcs of the thrilling ongoing comic series from Chris Schlerf, lead writer of Halo 4.