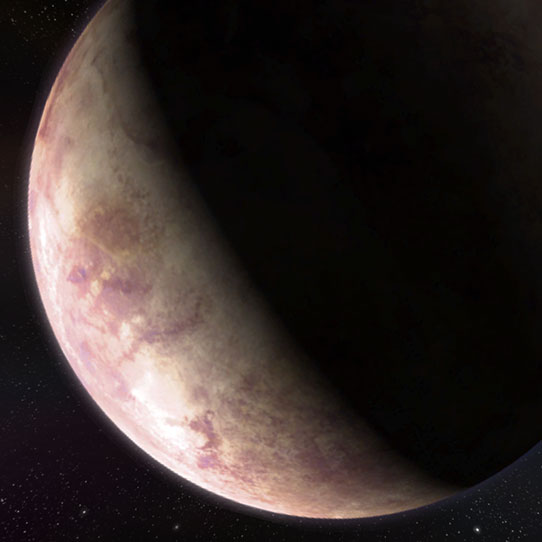 Threshold
Soell-VII
Star System:

Soell

Satellite(s):

12

Diameter:

133,348 mi (214,604 km)
Atmosphere:

H2, He, CH4

Relevance:

Gravity anchor for Installation 04
Summary
Before its destruction, Alpha Halo orbited a large gas giant known as Threshold (Earth Survey Catalogue Number B1008-AG), anchored at the L1 Lagrange point between the planet and its largest moon, Basis. An extensive network of Forerunner gas mining and refinery stations was suspended in the atmosphere through a number of band orbitals, though only a handful remained active into the modern era.
While Basis is by far its largest moon, eleven other satellites orbit Threshold. These satellites have not been extensively surveyed, though all but two appear to either house some sort of Forerunner installation or are entirely artificial. The function that these outposts served remains unknown, but most evidence indicates they provided maintenance for Alpha Halo.
Current Status
A 500 light-second exclusion zone is currently maintained around Threshold, with both Sangheili and human warships patrolling the region as part of the post-war treaty between those species. Uncontrolled Sentinels, volatile Halo fragments, micro-debris, malfunctioning Forerunner artifacts, and the ever-present danger of the Flood make even surreptitious exploration and scavenging too dangerous for most.
Locations
COLOSSUS - WAR GAMES MAP_SET/: 201-7
Similar to the mining facility which the once-heretic leader and now-deceased Sesa 'Refumee took occupation of, the War Games map called 'Colossus' is a separate and distinct Thresholdian satellite. Acquired by scans conducted by the UNSC Red Horse in its survey of the area, and also later corroborated by human-Sangheili dialogues, this structure mined gas from the high above Threshold's roiling 'surface.' The environments symmetry, scalability, and obstacles presented unique challenges to Spartans training in the War Games, and thereby became a favorite of fireteam leaders, particularly for objective-based combat simulations.
Related Products
---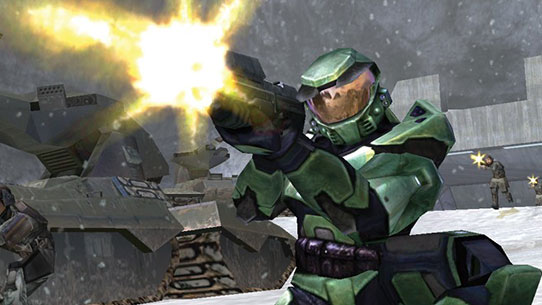 Halo: Combat Evolved is the sci-fi first-person shooter game that started it all.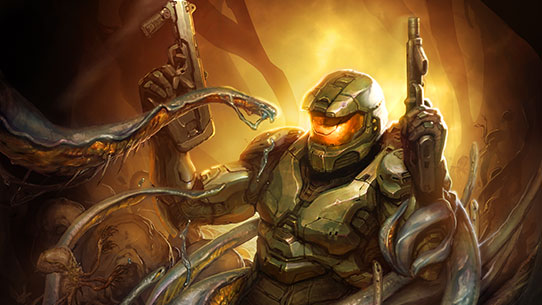 Master Chief and Cortana go deep into the Halo construct and uncover a dark secret: a virtually unstoppable and suddenly reawakened force known as the Flood in this novel by William C. Dietz.