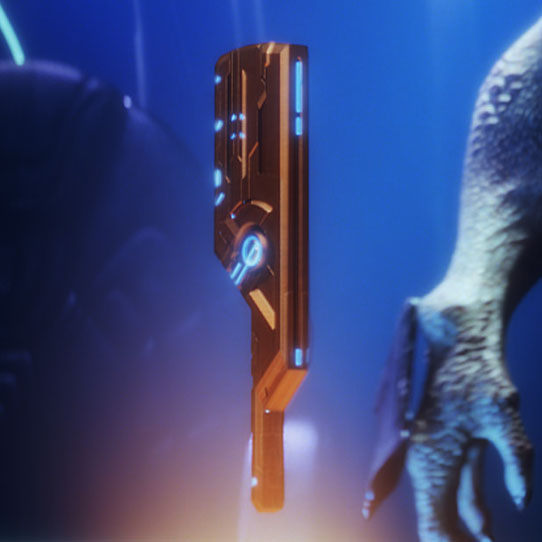 Janus Key
Forerunner Cartographer
Manufacturer:

Unknown/Forerunner Origin

Half Key Length:

5.5in (14cm)

Half Key Width:

1.2in (3cm)

Half Key Height:

1.4in (3.5cm)
Usage:

Galactic Cartographer

Full Key Length:

5.6in (14.2cm)

Full Key Width:

1.2in (3cm)

Full Key Height:

1.9in (4.9cm)
Summary
Long hidden on the shield world of Requiem, the Janus Key is a Forerunner artifact of extraordinary importance. It remained concealed until it was discovered by Spartan teams deployed to counter Covenant excavation sites. According to the Librarian, this artifact was intended to provide real-time locational data to all Forerunner technologies, giving the holder incredible power upon bringing the key to the location referred to as the Absolute Record.
Related Products
---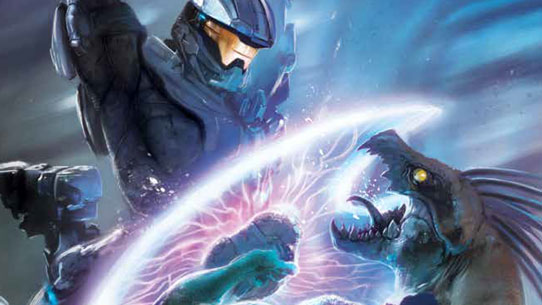 The fall of New Phoenix, Master Chief's return to action, and a dark plot by the Office of Naval Intelligence—all in this volume of the comic series Halo: Escalation collecting issues #7–#12.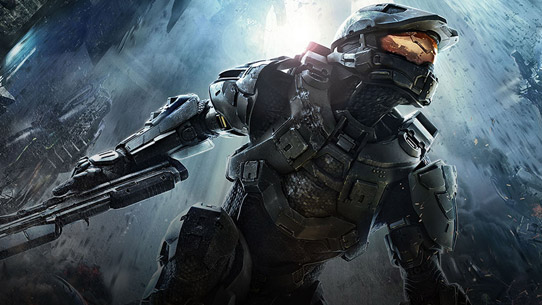 Halo 4 marks the start of a new chapter in the iconic franchise that's shaped entertainment history and defined a decade of gaming.