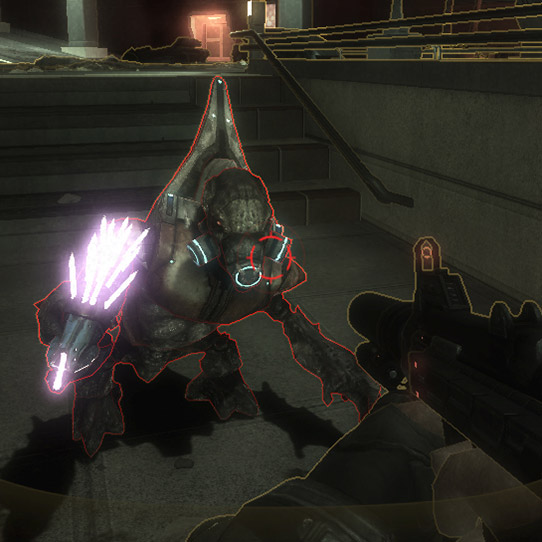 VISR
Visual Intelligence System, Reconnaissance
Manufacturer:

Varies

Usage:

Situational Awareness
Firmware Revision:

4.0
Summary
Visual Intelligence System, Reconnaissance (VISR) is a collection of augmented reality and sensor fusion systems that selectively filters and optimizes the soldier's view of the battlefield. In addition, it integrates smart-link targeting feeds and Identify Friend or Foe (IFF) synchronization with UNSC battlenets.
Related Products
---
Halo 3: ODST drops players feet-first into the boots of the renowned Orbital Drop Shock Troopers.
Get ready to drop with this ODST graphic tee knit from soft, breathable cotton, and featuring a slim-fit cut.