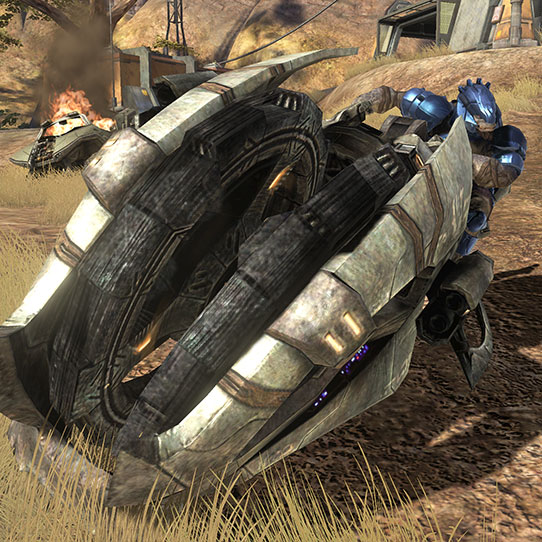 Chopper
Type-25 Rapid Assault Vehicle
Manufacturer:

Sacred Promissory

Crew:

1 Operator

Primary Armament:

35mm Autocannon (4)

Secondary Armament:

Ramming Targe
Maximum Speed:

74 kilometers per hour (46 mph)

Length:

20.9ft (6.4m)

Height:

9.3ft (2.8m)

Weight:

1.1 tons (1 tonne)
Summary
Shortly before the Brute cruiser Rapid Conversion made contact with humanity on the planet Harvest, an accident damaged one of the Spirit dropships onboard. A Covenant Huragok, Lighter Than Some, seized this opportunity to atone for a past misdeed he committed against the humans. Since the planet was driven by agrarian needs, the creature used parts from the Spirit to create a pair of new vehicles--akin to Harvest's JOTUN tractors--as a gift for the humans. However, believing these to be combat vehicles the Brutes aboard the cruiser affixed weapons to the machines, deploying them against the very same humans for whom the vehicles were intended. After Harvest, the Brutes integrated several features more reasonable for a rapid assault vehicle, including twin pairs of 35mm autocannons for ranged combat. The Brutes continued to intermittently manufactured choppers until the Sacred Promissory took over in 2552.
Related Products
---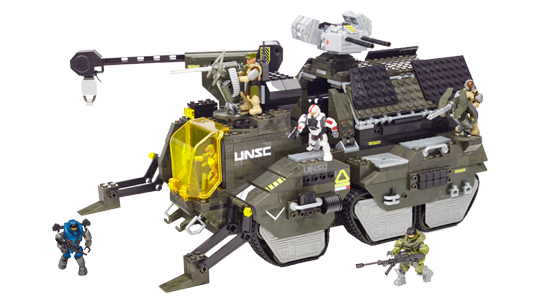 Stampede your way into enemy territory with the UNSC Elephant Troop Carrier by Mega Bloks Halo!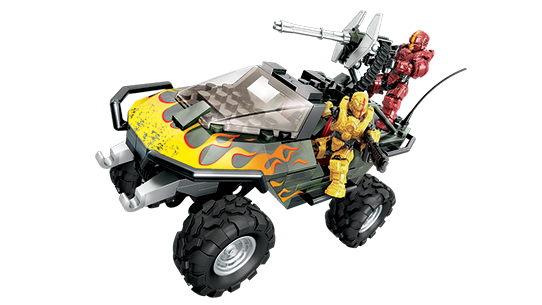 Hop in the UNSC Flame Warthog by Mega Bloks!