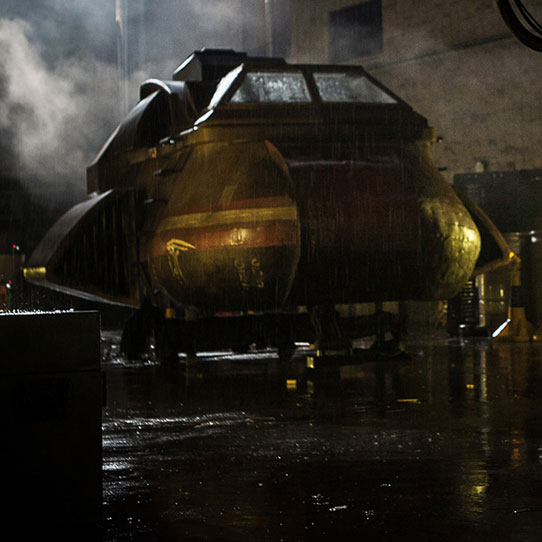 Colonial Tug
Bactrian-class Freighter
Manufacturer:

Oros Trading Company

Crew:

2 Personal
FTL-Capabilities:

Mid-range

Security:

Biometric Ignition
Summary
The Colonial Tug is one of a broad range of interplanetary transport vessels primarily utilized in the freightage of cargo between colonies. This variant is most prevalent on the human colony world of Aleria and represents a useful but widely-antiquated design. These particular tugs represent an older model of craft, lacking more modern technological advancements such as trans-optic scaling, an augmented sighting system that assists in navigation controls.
Tugs like these were not without their own security measures, including the employment of a biometric ignition to satisfy the requirements of the cooperative protocol, a two-pilot system on mining and transport tugs. Freighter companies found that two-seater transports had the lowest risk of all mining units, leading to an influx of two-seat tugs like the Bactrian-class freighter and the increased use of biometric ignitions. The cooperative protocol is designed to mitigate certain risks in operation as only a tug's specific operators would be able to turn its engines.
Related Products
---
Follow Jameson Locke and other Office of Naval Intelligence (ONI) agents as they fight for their survival and ultimately choose between their loyalties and their lives.
With Mega Bloks, put the Master Chief in the cockpit of this UNSC F-41 Broadsword and save humanity from the evil Didact!