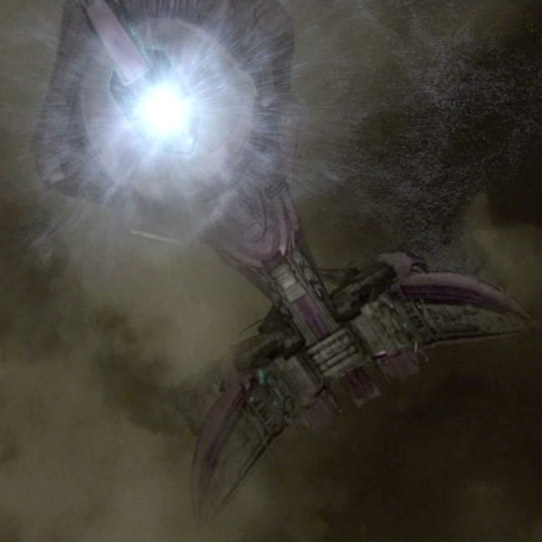 Covenant Destroyer
RPV, CPV
Affiliation:

Covenant

Role:

Reconnaissance and Attack
Length:

4,921ft - 5,459ft (1,500m -1,664m)

Beam:

3,993ft - 4,429ft (1,217m - 1,350m)
Summary
Destroyers within the Covenant naval fleets typically fall into one of two classes: RPV and CPV, though there are others serving in a lesser capacity. RPV-class vessels are usually sent in advance of an invasion and are used for escort on reconnaissance missions. They are smaller, but generally carry the same armament as CPV-class destroyers, which are predominantly designed to crush an opponent's resistance and initiate the Covenant's scorched earth policy of glassing their enemy's unfortunate worlds.
During Admiral Cole's five-year campaign to retake Harvest, the Covenant used CPV-class destroyers in their effort to eliminate Harvest's human presence. This became commonplace in many of the invasions they initiated during the three-decade long war.
An RPV-class destroyer escorted two Covenant frigates and a carrier in a brief skirmish above Sigma Octanus IV. This battle preceded the larger conflict, which saw one of only a few human naval victories during the Covenant War.
Variants
There are two main variants of the Destroyer.
RPV-class Light Destroyer: Light destroyers are used primarily for reconnaissance missions and the pursuit of escaping enemy vessels.

CPV-class Heavy Destroyer: Heavy destroyers are deployed for direct attacks on enemy targets. They are an ideal ship for heavy combat situations.
Related Products
---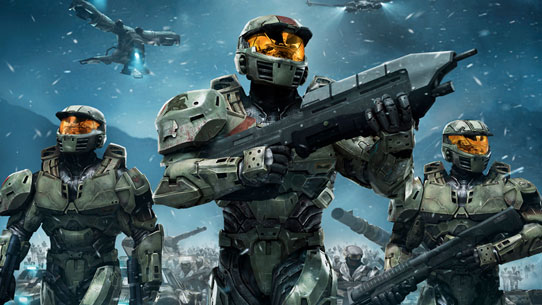 Halo Wars is an exciting strategy game where players experience the epic battles that marked the beginning of the Human-Covenant War.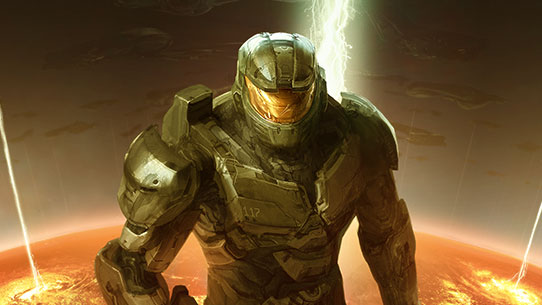 Dr. Catherine Halsey's top secret project started with seventy-five children, among them a six-year-old boy named John. This book tells the story of John, Spartan-117… the Master Chief.