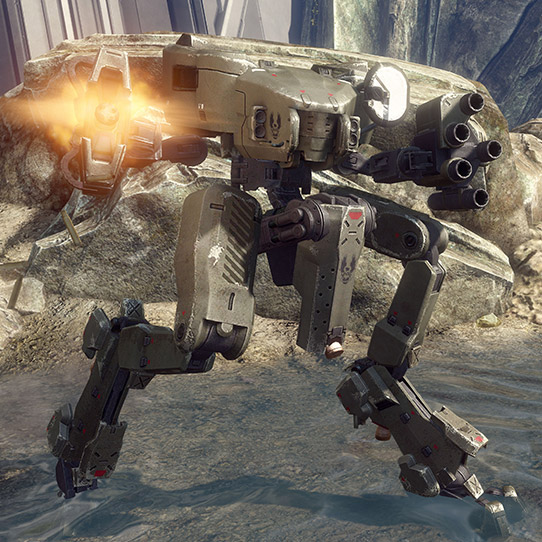 Mantis
HRUNTING/YGGDRASIL Mark IX Armor Defense System
Manufacturer:

Materials Group

Entered Service:

2403

Crew:

1 pilot

Maximum Speed:

27-34.5mph (43.5-55.5km/h)
Length:

9.3ft (2.8m)

Width:

19ft (5.8m)

Height:

18.6ft (5.7m)

Weight:

5.7 tons (5.2 tonnes)
Summary
The Mantis is an all-environment bipedal walker used by the UNSC Army, Marine Corps, ONI direct action teams, and private security forces. An evolution of earlier HRUNTING exoskeletons and YGGDRASIL research, the Mantis also integrates many technologies created for MJOLNIR, notably a neural interface link, compact fusion power plant, and shield generator.
YGGDRASIL
Project YGGDRASIL was the umbrella name for initiatives aimed at reengineering strategically significant MJOLNIR technologies for mass production and systems integration into new and existing UNSC combat vehicles. These efforts met with mixed success during the Covenant War due to lack of engineers and high tier manufacturing facilities; it was only after the conflict ended that the full potential of YGGDRASIL was realized.
Armament
The standard Mantis weapon configuration consists of a M655 20mm rotary autocannon and six-chamber M5920 rocket launcher. The current Mantis does not have modular hardpoints to swap out weapons, though both the UNSC Army and Marine Corps have contracted Materials Group to produce a refit package to allow alternate loadouts.
Related Products
---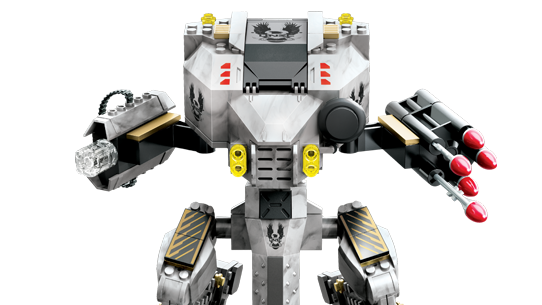 Prepare for victory with Mega Bloks Halo and the UNSC Attack Mantis!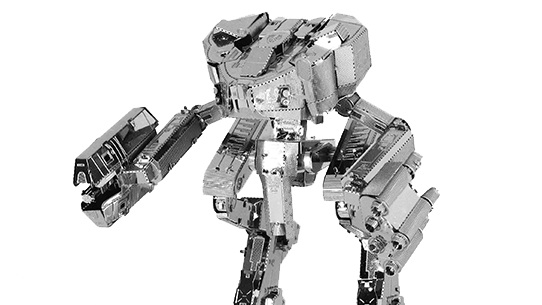 Build your own UNSC Mantis with this 3D metal model kit brought to you by Metal Earth.