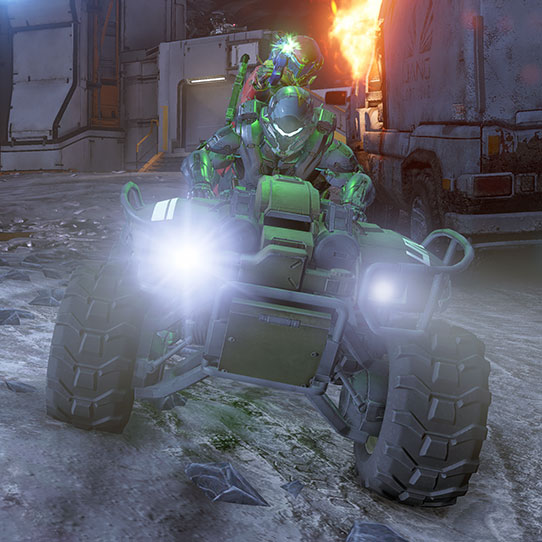 Mongoose
M290 All-Terrain Vehicle
Manufacturer:

AMG Transport Dynamics

Crew:

1 Driver + 1 Passenger

Length:

11.5ft (3.5m)
Width:

6.6ft (2m)

Height:

5.7ft (1.7m)
Summary
Lovingly dubbed the "mothergoose" by frontline infantry men and women due to its increased size over the M274, the M290 is the latest military version of the popular 'Mongoose' all-terrain vehicle produced by AMG Transport Dynamics since 2483. Both the civilian and military versions are available with a variety of upgrade packages, including armored body panels, improved suspension systems, and alternate engines. The civilian version is not rated to carry Spartans without risking damage to the frame.
Most Mongoose ATVs are not fitted with weapons, though an armed passenger can be carried on the rear-facing seat to provide fire support.
Variants
M290-M: The M290-M, semi-officially designated the 'Gungoose', is fitted with two grenade launchers.
M274-M: The previous generation's "Gungoose" variant, the smaller-framed M274-M is outfitted with twin M67 light anti-infantry weapons.
Related Products
---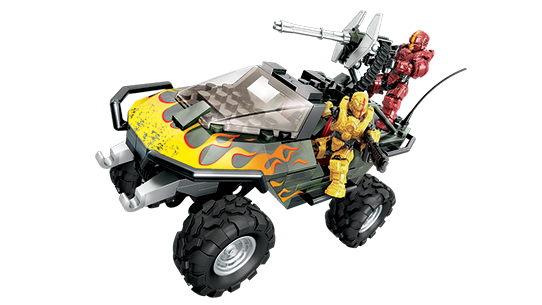 Hop in the UNSC Flame Warthog by Mega Bloks!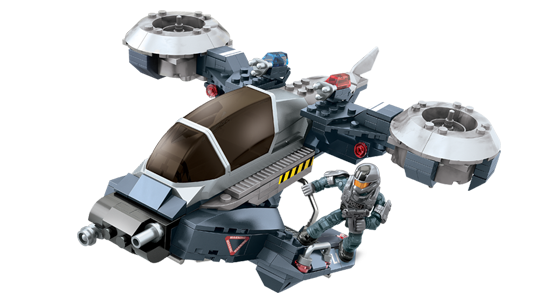 Fight crime with Mega Bloks Halo and protect the citizens of New Mombasa with the new Police Air Support Hornet!