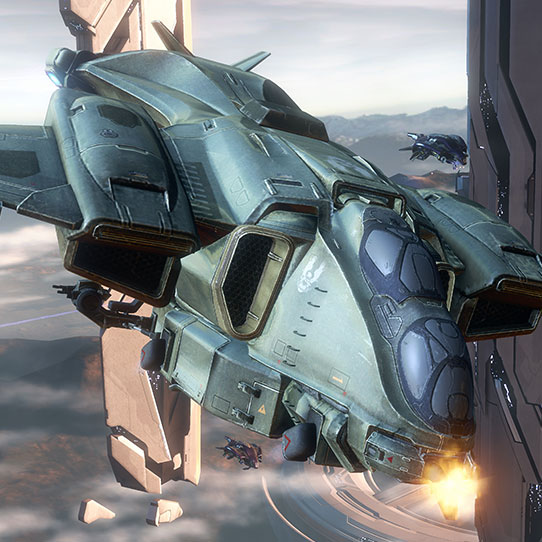 Pelican
Dropship 79 Heavy - Troop Carrier
Manufacturer:

Misriah Armory

Entered Service:

2392

Crew:

3 Crew + 10-14 Passengers

Maximum Speed:

417-561mph (671-903km/h)
Length:

100.6ft (30.7m)

Width:

82.7ft (25.2m)

Height:

35.2ft (10.7m)

Weight:

71.3-89.4 Tons (64.7-77 Tonnes)
SUMMARY
For over a century, Pelican dropships have been the UNSC's best and most prominent method of troop and materiel transportation in its various military endeavors. These workhorse craft are equally at home in orbit and atmosphere, and have even been pressed into use for short interplanetary trips. Available in a bewildering number of models and unique variants, Pelicans are likely to remain in service for the foreseeable future.
PELICAN DROPSHIP
Misriah Armory's D79 model has seen the most substantial post-war usage. It features increased armor, separated operator stations, twin nose-mounted GAU/53 autocannons, and more powerful engines.
PELICAN GUNSHIP
The G79 gunship variant is simply a formalization of various impromptu modifications to the base Pelican that have been used throughout the Covenant War. Heavily armed, the G79 features a heavy laser cannon as well as two flank machine gun turrets. Some gunships even have an M369 low-pressure cannon installed in a dorsal turret.
Major Variants
D77-TC: Standard dropship employed during the Insurrection and Covenant War.
D77H-TCI: This variant featured a tandem pilot-seating configuration.
D77C: Paramilitary variant widely used by police forces in major urban areas.
D78-TC: Post-War model with improved avionics and new thrusters.
D79-TC: Starting 2557, the D79 began to replace aging D77 airframes.
G79H-TC: The D79 Pelican gunship variant.
Related Products
---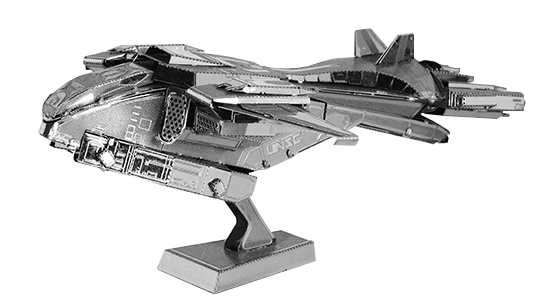 Build your own UNSC Pelican with this 3D metal model kit brought to you by Metal Earth.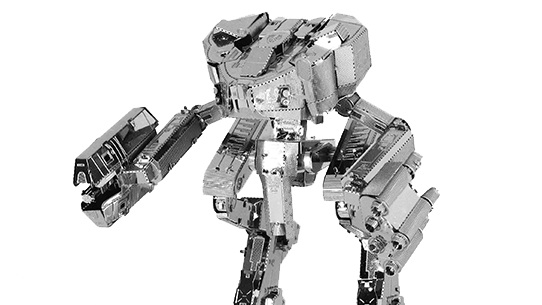 Build your own UNSC Mantis with this 3D metal model kit brought to you by Metal Earth.