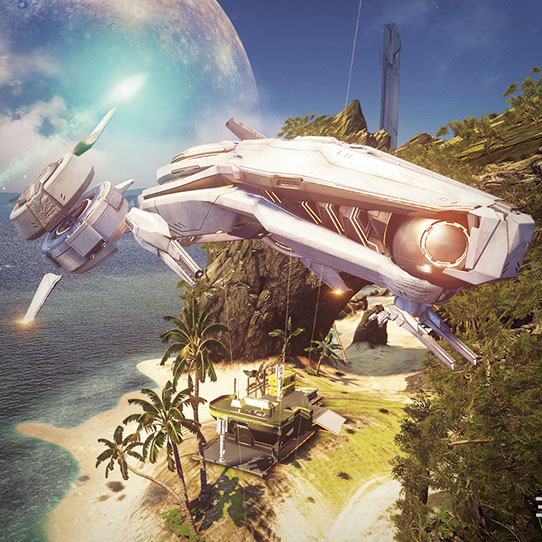 Phaeton
Z-1800 Exoatmospheric Multirole Fighter
Manufacturer:

Unknown/Assembler Vats
Crew:

1
Summary
Used by the Forerunners in their long war against the virulent Flood, the Phaeton once again takes to the skies. One of the smallest Forerunner weapon-ships, the Phaeton was employed in the billions during the long, fruitless, war against the virulent Flood. A single Forerunner warrior could command thousands of Phaetons and support vessels, trusting in their Soldier pilots to self-organize into tactical phalanxes that could be thrown against the trillions of Flood combat forms and their vast fleets of corrupted Forerunner ships. Few survived to see the firing of the Halo Array, though their remains form debris rings around shattered worlds and dead fleets throughout the galaxy.
Most Guardian constructs were assigned a modest wing of Phaetons to carry out their duties. These vessels have been supplemented by newly grown craft from parts unknown, joining the ranks of a new, ever-growing, army of reconstituted and reshaped Promethean warriors.
Related Products
---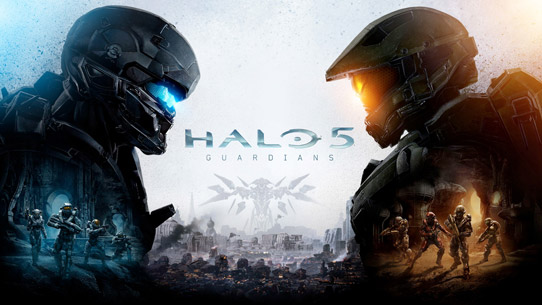 An unstoppable force threatens the galaxy, and the Master Chief is missing. An epic story and two new multiplayer modes mark the greatest evolution in Halo history.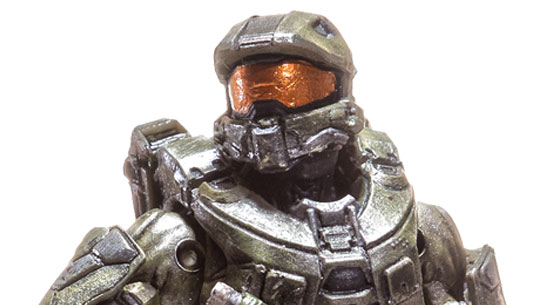 The Master Chief Petty Officer John-117  action figure stands approx. 6" tall and is equipped with an Assault Rifle and Magnum handgun. This figure includes a Halo 5: Guardians in-game REQ PACK code containing a variety of unlockable weapons, armors, skins, assassination animations, and more!