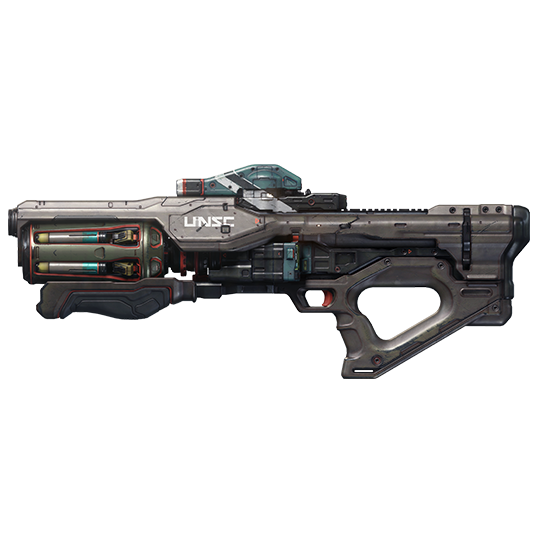 Hydra Launcher
MLRS-1 Hydra Gyroc Launcher
Manufacturer:

Chalybs Defense Solutions

Firing Mode:

Semi-Automatic, Revolving Cylinder

Ammunition:

Gyroc Rockets

Magazine Capacity:

6 Rockets
Length:

36in (91.44cm)

Width:

5.6in (14.3cm)

Height:

15.1in (38.4cm)

Weight:

24.3lbs (11kg)
Summary
Recently added to the UNSC's arsenal, the MLRS-1 Hydra Gyroc Launcher is the result of decades of development in refining micro-missile technology to create a highly versatile guided missile launcher that can not only operate in a variety of environmental contexts, but also be used against both infantry and vehicle targets.
Functionality
The Hydra is designed to be as easy to operate as a conventional rifle, albeit one that fires gyroscopically stabilized HEAB (High-Explosive Air Bursting) rockets from a six-chamber, rotating cylinder. Highly effective in both close-quarters combat and medium-range engagements, the Hydra can be used in a direct-fire mode though it is most deadly when using a real-time VISR connection to lock-on and guide missiles to the target. The Hydra's elegant semi-automatic targeting and tracking system allows the user to target not only individual infantry, but even distinct parts of enemy vehicles to effect a clean and efficient kill.
Deployment
Though it has yet to see widespread use outside of the elite Spartan branch, the Hydra has proven itself in a number of combat roles, including close-quarters infantry engagements, urban pacification, and even ship boarding maneuvers.
Variants
Two notable variants exist of the standard Hydra Launcher, upgraded by The Watershed Division engineers:
Typhon: Improves recoil, warhead damage, and reloading speed.
Echidna: Utilizes experimental non-nuclear electromagnetic pulse (EMP) warheads.
Related Products
---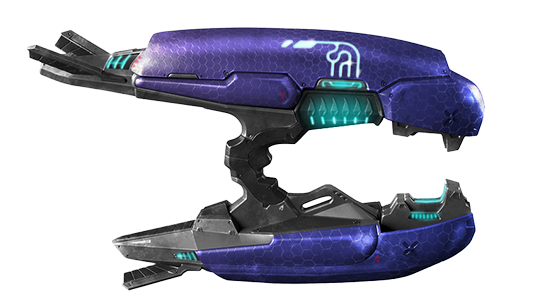 TriForce brings you into the fight with the masterfully sculpted Halo 2: Anniversary Edition Plasma Rifle full scale replica.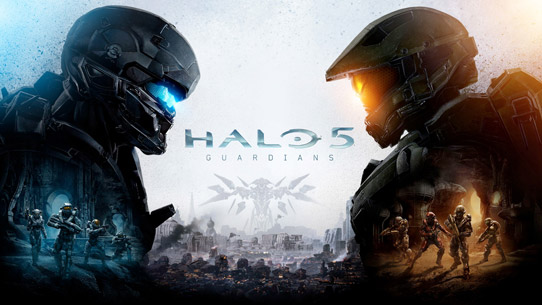 An unstoppable force threatens the galaxy, and the Master Chief is missing. An epic story and two new multiplayer modes mark the greatest evolution in Halo history.