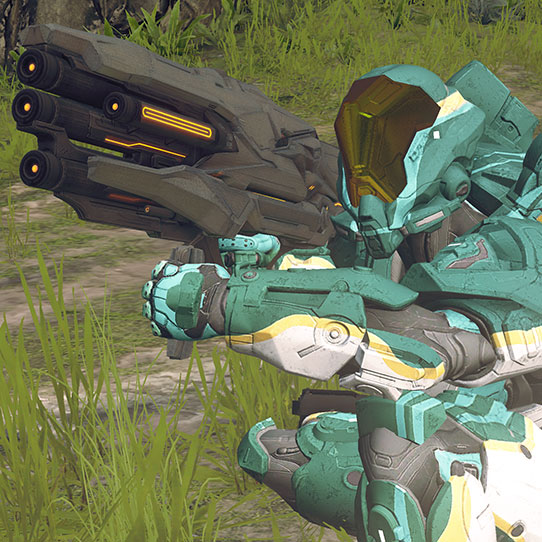 Incineration Cannon
WEAPON/ANTI-MATERIEL Z-390 HIGH-EXPLOSIVE MUNITIONS RIFLE
MANUFACTURER:

Unknown/Forerunner Origin

AMMUNITION TYPE:

Ionized Particles

FIRING MODE:

Variable
LENGTH:

53.1in (134.8cm)

WIDTH:

7.9in (20cm)

HEIGHT:

15.9in (40.5cm)
SUMMARY
Often used to strategically purge sites rapidly undergoing transformation into Flood control, the Z-390 Incineration Cannon is a shoulder-mounted munitions launcher that fires multiple energy projectiles in undulating streams that decimate anything they strike. Created to topple the nightmarish spore mountains of the Flood, burn their wretched blight beasts from the surface of dead worlds, and annihilate nascent keyminds before they could spread their malignant influence, the Incineration Cannon was a favored weapon of the Forerunner general known as the Didact, and vast quantities of the weapon were created to arm his Promethean forces in the years before his confinement in Requiem. Though the Flood has receded, the Created who now control the Prometheans are still in need of weapons that can topple towers, bring down armored beasts of war, and incinerate enemy champions beyond any possibility of recovery.
Related Products
---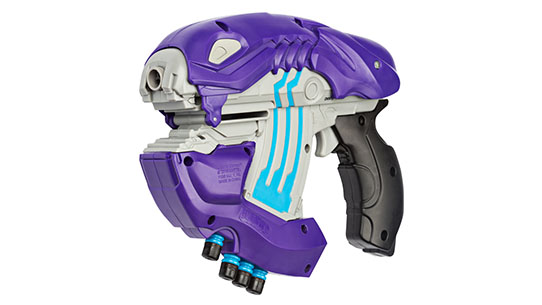 Deals 10 DU damage per hit. Perfect for close to medium range combat. Doubles efficiency when dual wielded—though we don't recommend this for anyone lower than SPARTAN-II.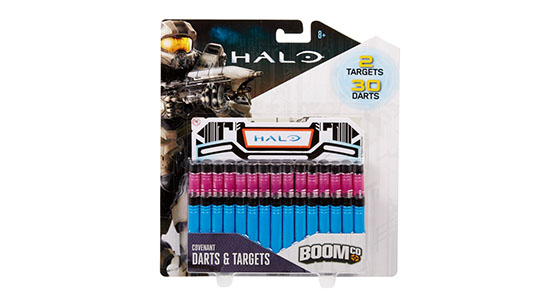 Refill your HALO blasters with this Covenant-inspired pack of 30 Smart Stick darts and Halo-themed Smart Stick targets.