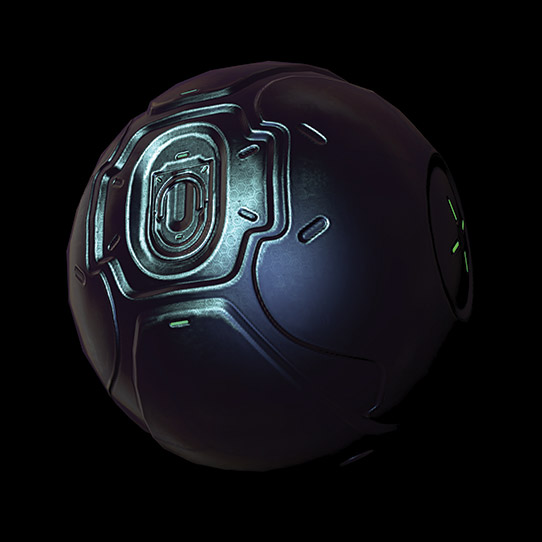 Plasma Grenade
T-1 Antipersonnel Grenade
Manufacturer:

Iruiru Armory

Firing Mode:

Explosive

Filler:

Latent Plasma

Filler Volume:

9.3oz (263.7g)
Length:

5.8in (14.6cm)

Width:

5.6in (14.2cm)

Height:

6.1in (15.4cm)

Weight:

0.8lbs (0.4kg)
Summary
The Covenant's Type-1 Plasma Grenade is an energy-based explosive stored inside a smart-matter casing programmed to irrevocably stick to infantry targets. When activated, the grenade begins to vent its coolant, which destabilizes the small plasma generator at its heart. The resulting explosion is devastatingly effective, particularly against shielded infantry.
Related Products
---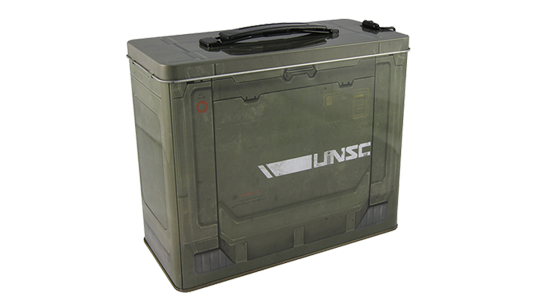 Safe-guard your cargo with this UNSC issue Lunch Box, modeled after the UNSC ammo containers in Halo 4.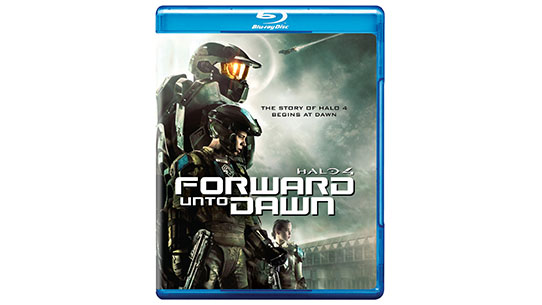 Set against the backdrop of a United Nations Space Command (UNSC) military academy, a group of cadets are training to be the next generation of leaders in the UNSC's ongoing war with insurrectionists in the outer colonial planets.