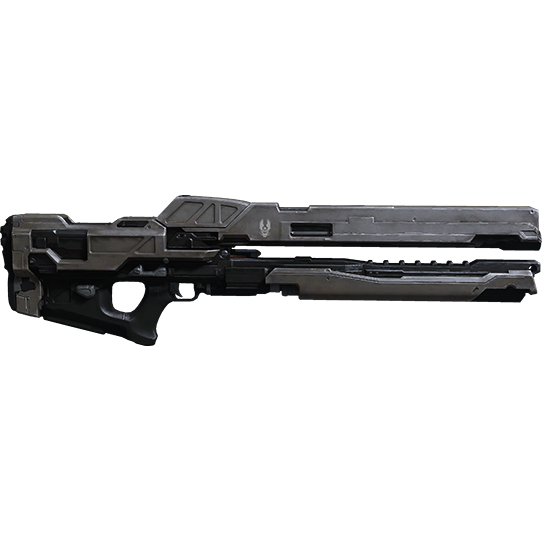 Railgun
Asymmetrical Recoilless Carbine 920
Manufacturer:

Acheron Security

Firing Mode:

Single Shot

Ammunition:

M645 16 X 65mm HE

Magazine Capacity:

1 round
Length:

43.6in (110.8cm)

Width:

2.9in (7.4cm)

Height:

12.6in (32cm)

Weight:

32.8lbs (14.9kg)
SUMMARY
Semi-portable electromagnetic launchers have a long lineage in UNSC service, though their weight and bulk limited their use to highly specialized long-range precision sniping roles (cf. M99 Stanchion). However, post-war breakthroughs have shrunk combat-effective electromagnetic launcher systems to the size of bulky rifles, with further refinement and weight savings expected in the near future.
Of the various limited-production infantry launchers in use, Acheron Security's ARC-920 is widely considered the best. Though still too cumbersome for general use by non-augmented personnel, its integrated cartridge that contains both a disposable power cell and ferric-shelled projectile was an innovation that dramatically decreased system mass. In addition, Acheron's patented design for the follow-on explosive charge in its M645 ferric-tungsten projectile only further cements the ARC-920's reputation as a portable engine of destruction.
Related Products
---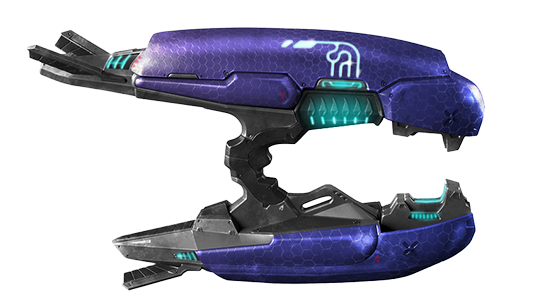 TriForce brings you into the fight with the masterfully sculpted Halo 2: Anniversary Edition Plasma Rifle full scale replica.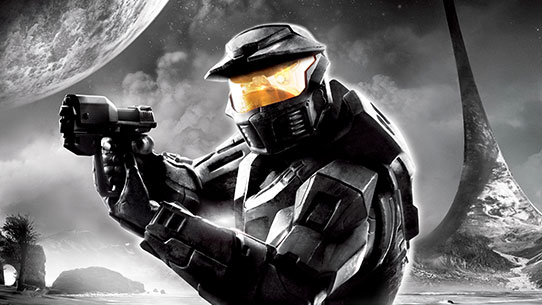 Halo: Combat Evolved Anniversary is a spectacularly remastered version of the original Halo campaign created to celebrate the game's 10th anniversary.